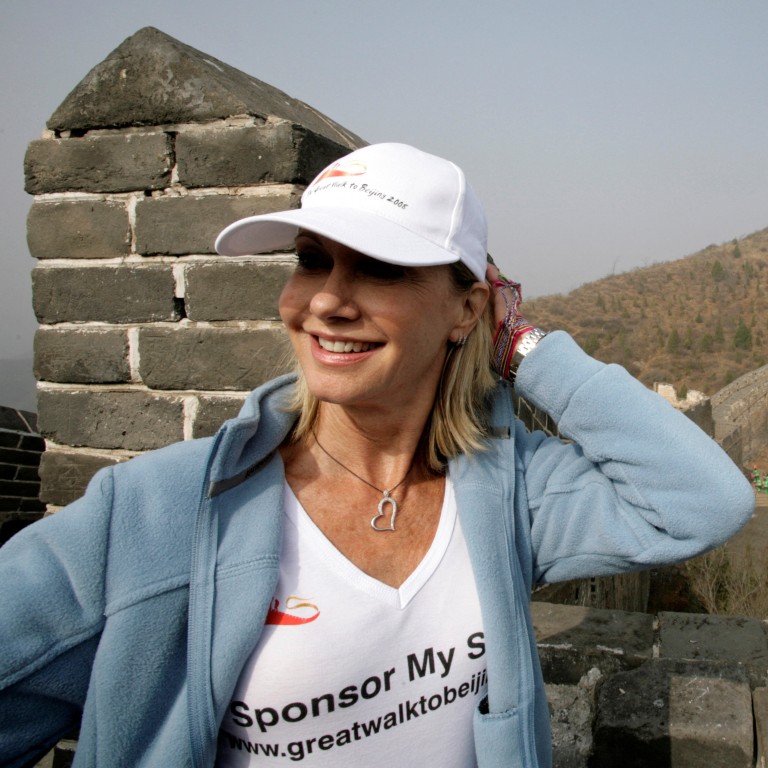 Opinion
Editorial
by SCMP Editorial
Editorial
by SCMP Editorial
Olivia Newton-John's finest role was her cancer fight
The singer-actress-songwriter, who died last week, was one of the first of many role-model women to share their experience of breast cancer with a wide audience. Stories like theirs are credited with mobilising cancer screening and research and a range of treatments and therapies
When stage and screen celebrities of another era pass on they are usually remembered for entertaining earlier generations. Sometimes, however, their art spans generations, as it does with some of the hit songs of singer-actress-songwriter Olivia Newton-John, co-star with John Travolta in Grease, the most successful movie musical of all time. The British-born, Australian-raised star included some of them when she last performed in Hong Kong, at the Convention and Exhibition Centre, in 2016 at the age of 67.
Newton-John died last week at 73. What really set her memory apart in the minds of many people was not this or that song but her part in breaking a taboo about talking openly about cancer, particularly breast cancer, and strategies for survival and living with it. This was her signature role for most of the last 30 years of her life after she was diagnosed.
Sociology professor at the University of Sydney Alex Broom describes what that means to medical and welfare professionals trying to raise community awareness and involvement.
"Getting the community mobilised around difficult topics like cancer can be tough," he said. "Celebrities – and their experience of illness and healing – have become one of the most powerful means for mobilising action."
Newton-John was one of the first of many role-model women to share their experience of breast cancer with a wide audience, coming after Betty Ford, wife of former United States president Gerald Ford, and before others such as Australian singer Kylie Minogue and American actress Angelina Jolie. Their efforts have been positive for breast cancer support globally, including the Hong Kong Breast Cancer Foundation and the Breast Cancer Registry.
Stories like theirs are credited with mobilising cancer screening and research and a range of treatments and therapies, including the established role of Chinese traditional medicine. Without them, the mission of finding a cure of or preventing cancer would go on. But by encouraging people to share their experiences and positive attitudes, they serve as an inspiration to medical science.