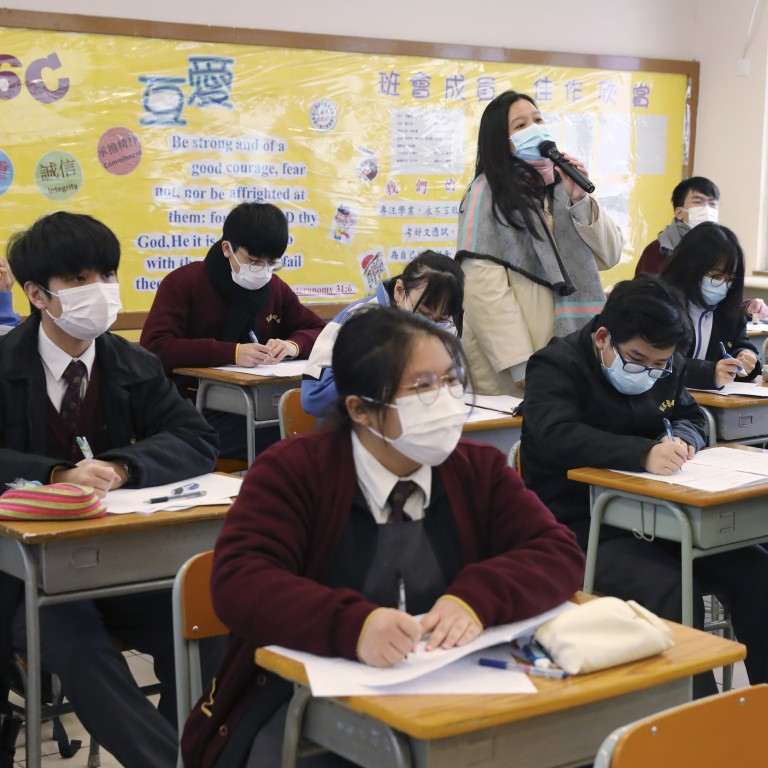 Opinion
Editorial
by SCMP Editorial
Editorial
by SCMP Editorial
Teachers need clear guidance to deliver on national education
Schools should also be given the resources they need as a correct understanding of the development of modern China and its political order will enhance the understanding of the true spirit of "one country, two systems"
National education is a necessity following China's resumption of sovereignty over Hong Kong in 1997. But the emphasis on keeping the city's way of life unchanged under the governance model of "one country, two systems" means it has not been given the importance it deserves. Indeed, the issue was so touchy that a government attempt in 2012 to make it a compulsory school subject unleashed mass protests.
That was history. The imposition of the national security law in 2020 has resulted in a paradigm shift. Today, there is considerably less political resistance towards Beijing and the government can push through major reforms without a hitch.
That said, the sensitivities must not be underestimated. Even though many schools and teachers have come to realise that national education is a must, they need clear guidance and resources to deliver. Under the latest guidelines issued by the Education Bureau, primary and secondary schools are to organise campus-based learning activities on 18 key "national education" dates, five more than under the previous school calendar. They include the anniversary of the Chinese Communist Party's founding, the People's Liberation Army Day, Labour Day, Martyrs Day and the July 7 Incident Memorial Day, which commemorates the Marco Polo Bridge incident that sparked the second Sino-Japanese war.
Unlike the national education curriculum reform in 2012, the new requirements are unlikely to trigger a major wave of protests. But some schools understandably expressed concerns over the additional workload. Others say they only have to reorganise their existing materials, saying the newly added events are already covered in previous activities. It is important that schools and teachers do not feel they are imposed with more duties. The authorities should help resolve manpower and financial difficulties.
The latest move goes beyond instilling a stronger sense of patriotism. A correct understanding of the development of modern China and its political order will enhance the understanding of the true spirit of one country, two systems. The problem is reflected in the "inaccuracies" of the terms used in textbooks and official documents over the years. For instance, the government previously also used the terms "colony" and "transfer of sovereignty" to describe Hong Kong's status under British rule and the handover, but the wordings are now changed to "colonial administration" and "resumption of sovereignty" to align with Beijing's stance.
From civil servants to students, the need to better appreciate the country's history and development cannot be overstated. The city is still on a steep learning curve when it comes to understanding the essence of one country, two systems.