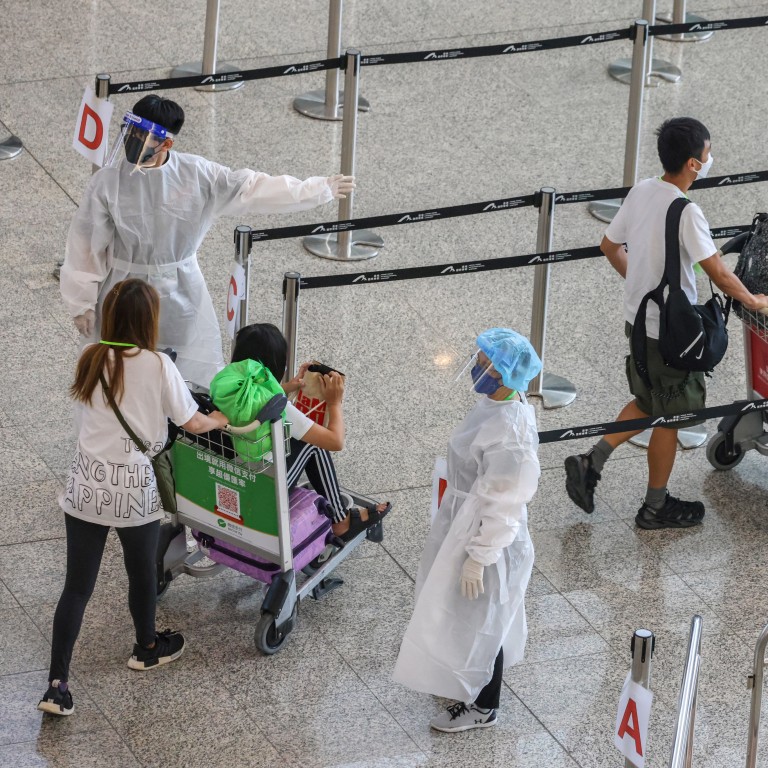 Opinion
Editorial
by SCMP Editorial
Editorial
by SCMP Editorial
Hong Kong's quarantine changes need not be feared
Reported responses of some people to shortened isolation period in hotels call for more education of the public
To the relief of travellers,
the shortening of hotel quarantine
has reduced the cost and inconvenience of business trips, family visits and holidays. But it has also fuelled concerns about those who are released back into the workplace earlier, in particular domestic helpers and those who have direct contact with others. Such workers, as long as they observe the rules, are arguably no greater a risk than any other person who has completed quarantine. It would do well for the authorities to closely monitor the situation, address people's worries through public education and promote compliance.
The reported responses of some bosses, who have ordered workers under post-quarantine medical surveillance to take unpaid leave or sent domestic helpers to hostels for further isolation, amount to discrimination to say the least.
Some families have complained that the shortened quarantine is a problem and they have to secure budget accommodation for their helpers to continue isolation. It has to be asked whether such people would do the same if they had a live-in family member released from hotel quarantine. Some unionists have warned such actions may also break employment laws.
Many people may think it is wise to err on the side of caution. After all, the city has seen repeated waves of community outbreaks, some of which were caused by imported infections. But the responses are tantamount to a vote of no confidence in the government. Statistics show isolating in designated hotels for three nights can effectively contain 80 per cent of imported cases. The health risk is manageable as long as travellers strictly follow the conditions after their release, such as avoiding mask-off activities and visiting restaurants and other scheduled premises.
However, as with the launch of the vaccine pass and other adjustments in pandemic control measures, the red and amber codes restricting the movement of the infected and arrivals may not be fully understood straight away.
The authorities should monitor compliance and explain how the changes will not necessarily heighten the health risk in domestic premises and the workplace.