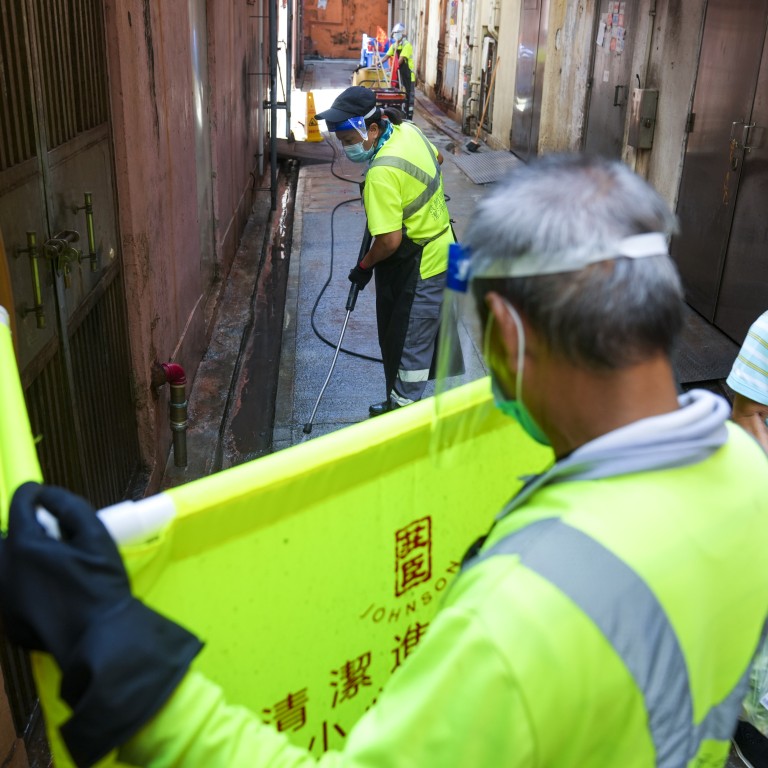 Opinion
Editorial
by SCMP Editorial
Editorial
by SCMP Editorial
John Lee must ensure Hong Kong's clean-up is more than a political sideshow
Although action at hygiene black spots is welcome, one has to ask whether departments previously responsible were doing their jobs properly
If something good has emerged from the Covid-19 pandemic, it is a public reawakening of cleanliness. But while awareness of the need for personal hygiene has significantly increased, arguably even more than during the severe acute respiratory syndrome (Sars) outbreak in 2003, the state of the environment still leaves much to be desired, as reflected by an ongoing citywide cleaning campaign. The contrast exposes glaring weaknesses in Hong Kong's defences during the prolonged battle against the coronavirus.
The new government, to its credit, has rightly taken action across hundreds of sites that are notorious for being hazardous to public health. But one must ask why there is such a need for yet another major clean-up in the first place. The campaign would be unnecessary if the departments concerned were doing their jobs properly. Evidently, there are not only hygiene black spots, but also bureaucratic blind spots. The typical "not on my turf" mentality across officialdom means back alleys and other places have often fallen through the cracks of red tape over the years and become urban eyesores and public health hazards.
While it seems odd that one of the two most senior positions created in the new government should be in charge of the campaign, it may also help bridge the gaps. The operation launched in the wake of the Sars epidemic was led by the then chief secretary for administration Donald Tsang Yam-kuen. Having overseen food and environmental hygiene for years, Deputy Chief Secretary for Administration Cheuk Wing-hing is responsible for the environmental woes to a certain extent, but he should also be able to identify problems and tackle them from a higher level.
Team Clean in 2003 failed to achieve its goal of making Hong Kong Asia's cleanest city, but it doubled fines for public littering and spitting, and tightened hygiene rules for public housing tenants. It also disinfected hundreds of residential buildings and hygiene black spots, and cracked down on restaurants, food hawkers and market stallholders who failed to meet requirements. It is good to hear the three-month programme by the new administration will go beyond simply prosecuting those responsible for unauthorised posters and discarded motorbikes to build a sustainable effort.
It is regrettable that it has taken a prolonged global pandemic to renew awareness and momentum. But while the commitment by the new team on this front is to be commended, the absence of any key performance indicators or measurable targets has raised concerns whether the clean-up will become little more than a political sideshow. Chief Executive John Lee Ka-chiu prides himself as a leader who delivers. The hygiene and bureaucratic black spots will put his "result-oriented" governance to the test.