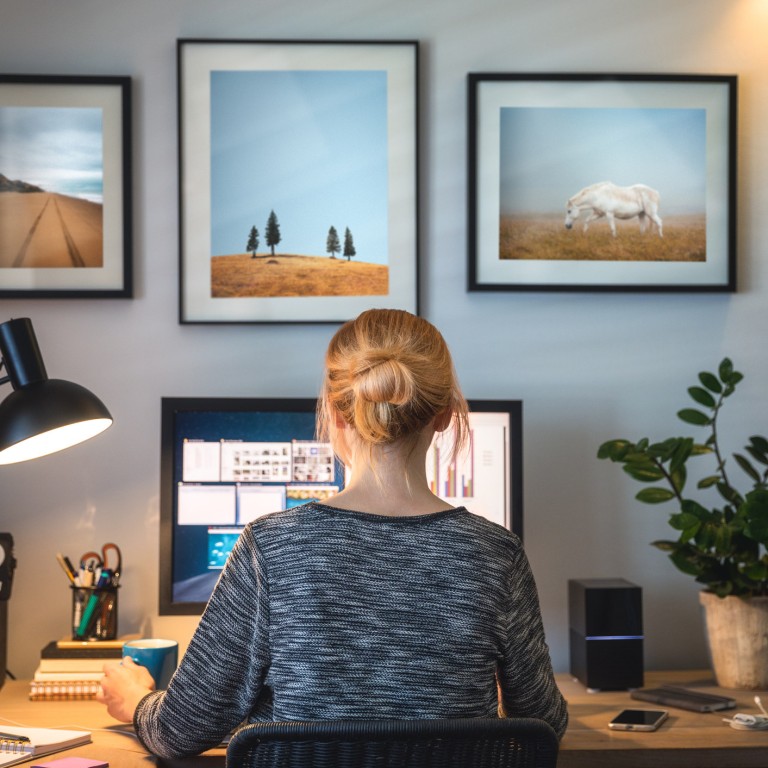 Opinion
Editorial
by SCMP Editorial
Editorial
by SCMP Editorial
Working from home can pay for everyone
Some bosses may disagree, but research has shown that staying away from the office increases the efficiency and productivity of employees and, done properly, all benefit
The Covid-19 pandemic enabled many companies and employees with jobs that require computers and related technologies to experience the benefits of remote work. Numerous studies have shown most staff would prefer doing their jobs from home and a number of firms have embraced the idea. A recent Hong Kong survey by the accounting giant PwC has amplified overseas studies by finding 89 per cent of workers questioned would prefer this arrangement, although less than half had been given the option. As social distancing and related rules are relaxed and life returns to as it was before Covid, flexibility and choice should remain in place where possible.
PwC's survey of 1,043 employees was carried out in March, when the fifth wave of the pandemic was near its peak and many offices remained closed. Being isolated from infection was a particular concern for workers, and companies were eager to avoid outbreaks that would result in lost productivity through staff being sick. But with numbers of infections dramatically down and high levels of vaccination making the disease appear less dangerous, workplaces are reopening. Those who have got used to remote work are reluctant; they know too well the time and cost benefits of not having to commute and being able to better care for children.
Companies can also benefit through increased productivity and not needing to rent as much office space, if at all. But the PwC study found many employers thought otherwise, as evidenced by 45 per cent of workers polled being office-bound. Anecdotally, some bosses apparently think remote work means staff can be less diligent, effective and responsible. There are also downsides; finding the right work-life balance, having competent digital skills and erosion of collaboration, innovation and creativity from lost face-to-face interaction with colleagues.
Research from global studies has shown, in many instances, that working from home increases the efficiency and productivity of employees. But workers need to be given genuine choices, clear lines between work and home life, provision of equipment and covering of costs like electricity, and extension of workplace obligations. If done properly, companies, staff and society alike will profit.