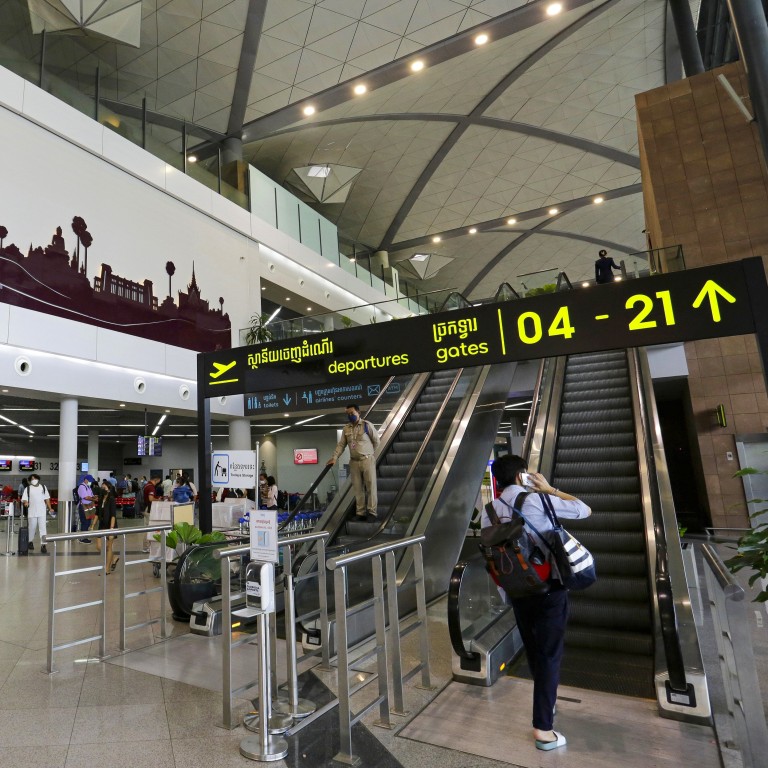 Opinion
Editorial
by SCMP Editorial
Editorial
by SCMP Editorial
Ordeal of Hong Kong hostages in jobs scam a warning not to be ignored
With several Hongkongers still unaccounted for after being trafficked to Southeast Asian countries, security officials have set up a special task force to investigate
Online frauds are nothing new. As we feel sorry for those who have fallen for all sorts of scams, it seldom occurs to us that some scammers could be just victims as well.
They were tricked to believe that they could meet their lovers or be able to get a lucrative job overseas; and were held hostage upon arrival until they swindled enough money from others to be set free. Such tales are unfortunately not as widely publicised as the phone and love-investment scams.
And at least 11 Hongkongers are still worryingly unaccounted for or have had their freedoms curbed in foreign places. The authorities must spare no efforts to rescue them.
It is shocking to learn that the government has already received at least 23 cases this year involving people detained against their will overseas. They were conned and trafficked to Cambodia, Myanmar and other Southeast Asian countries and were forced to work for scamming businesses. At least two of them were held for ransom; and 12 have returned safely, according to officials.
The news came to light after authorities in Taiwan arrested several suspects in connection with a human trafficking syndicate and stopped some potential victims from travelling to Cambodia, where they were promised fake high-paying jobs. Dozens have reportedly gone to the northern part of the country for illegal work over the past five months.
The trend has aroused wide public attention and prompted more authorities to disclose the cases being handled. The Macau administration said it had received three cases involving five citizens, one of whom had reportedly left Cambodia safely.
Given phone and other scams have been so well publicised, it would seem unthinkable for anyone to still fall for them. But technological advancement and changing lifestyles mean scammers may always reinvent themselves for new prey.
What further sets the new trend apart is the promise of better opportunities elsewhere amid economic hardships fuelled by the prolonged global pandemic. Even though some offers, such as a casino job paying US$5,000 a month, are just too good to be true, common sense does not always prevail for the vulnerable.
The foreign ministry and Hong Kong government have responded with a right sense of urgency. Following a brief late-night statement expressing concerns on Wednesday, the Security Bureau escalated its action with the establishment of a special task force to follow up cases, along with an appeal to avoid travel to the troubled region.
Indeed, mainland authorities had urged travellers to exercise caution when visiting the region concerned as early as February this year. Evidently, the ordeal of the victims makes a compelling case to amplify the message.