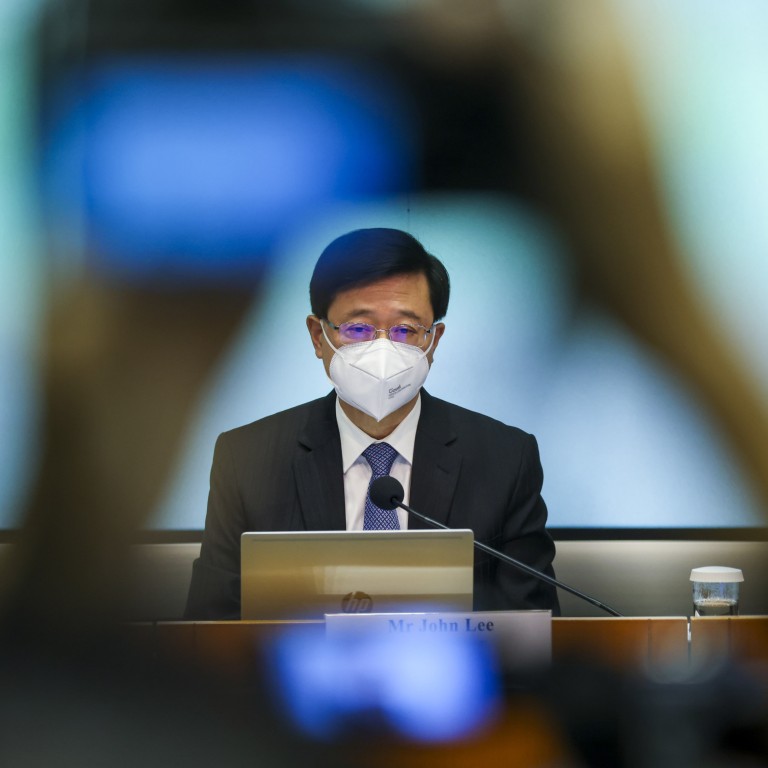 Poor communication over Taiwan, press freedom and 2019 protests costing Hong Kong government public trust
The content and tone of communications from Hong Kong officials have become vaguer yet more strident in recent years
The use of poorly defined terms and slogan-like phrases is muddling the government's messaging and eroding its standing with the public
In the wake of US Speaker Nancy Pelosi's
visit to Taiwan
, the Hong Kong government issued separate press releases from the chief executive, chief secretary, secretary for justice and financial secretary. The Security Bureau threw in another for good measure.
All these unsurprisingly expressed outrage at the visit. That the Hong Kong government waded into the fracas at all was notable – Hong Kong officials have no responsibility for foreign affairs under the Basic Law. In this case though, as a sovereignty issue, they clearly felt the need to comment, en masse.
Such a shrill, rhetorical piling-on by senior Hong Kong representatives is unremarkable these days. It was not always so. There has been a marked shift in the content and tone of communications emanating from the Hong Kong government.
Signs of this shift are not hard to detect. Vague,
poorly defined terms
and slogan-like phrases are replacing what used to be more concrete and specific communications.
George Orwell, author of the dystopian novel 1984, was a cynical observer of political propaganda and communication. He likened disingenuous government messaging to "a cuttlefish spurting out ink".
Trust in this narrative would significantly improve if the government could be clearer as to what it means by "external forces". Some transparent examples or evidence would enhance public understanding.
The topic of press freedom is another area that has been inadequately addressed in government communications. Surveys have found that freedom of the press is being eroded in Hong Kong.
Yet, the standard response to such negative publicity is strident repetition by officials that "the HKSAR government is firmly committed to protecting and respecting the freedom of the press".
As can be seen in these and other examples, there is an apparent convergence in communications tone and techniques between Hong Kong's government and the central government. This is not particularly surprising in light of political events in Hong Kong in recent years. The Hong Kong government, however, has a choice as to the future of political communication in the city. Further convergence is not inevitable.
Under "one country, two systems", the government of Hong Kong has the right, and even the obligation, to be different from the mainland. It is within the purview of Hong Kong's government to ensure that communication with constituents remains distinct in tone and content. What they say, and how they say it, matters. The trust of the people is at stake.
Robin Hibberd is a financial services executive and long-time resident of Hong Kong. He is a former president of the Canadian Chamber of Commerce in Hong Kong