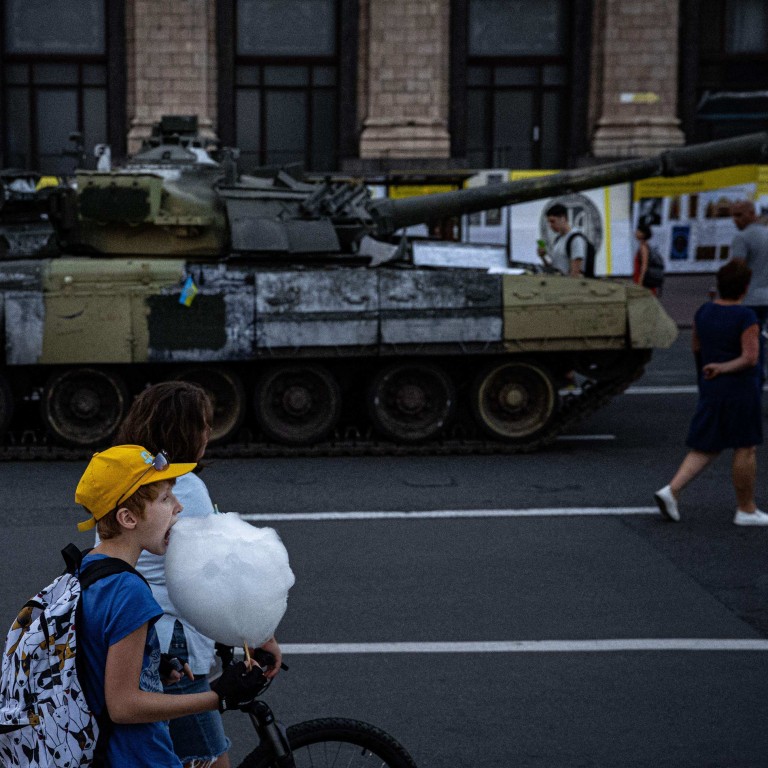 Russia's struggles in Ukraine offer Beijing useful lessons on Taiwan
Much like the Soviet Union's collapse reinforced China's focus on economics at the end of the Cold War, Russia is again giving Beijing food for thought
Moscow's overconfidence and underperformance in Ukraine are likely to weigh on Beijing's thinking over reunifying Taiwan by force
In the course I teach on the Cold War, I invariably end proceedings with a debate about who won. Typically, students say it was the US. Once, though, a student from China argued that China actually won the Cold War.
Their reasoning went like this. After the Cold War, US hubris led to disaster in Afghanistan and Iraq. China,
unlike the Soviet Union
, managed to become more capitalist while keeping its society stable.
I am not here to debate the merits of that answer. However, the second aspect of the student's reasoning – that China did not make the mistakes of the Soviet Union – is worth thinking about in the context of the current conflict in Ukraine and
Beijing's Taiwan predicament
.
The source of the claim that China learned significant lessons from the demise of the Soviet Union stems from a quote from Deng Xiaoping's son, Deng Zhifang. In 1990, he said "My father thinks Gorbachev is an idiot".
Both China and the Soviet Union undertook significant economic reform in the 1980s. While the Soviet Union's perestroika economic policy was accompanied by glasnost – some political liberalisation – China focused on economics.
Six months after Russia invaded Ukraine, China is probably learning new lessons from its neighbour. It is clear Russia initiated the invasion based on the belief that victory would be swift. It seems the thought process was that the Russian army would quickly take Kyiv and force an overthrow of the Ukrainian government.
Whatever the outcome of the invasion of Ukraine, Russia will be a significantly weaker power afterwards. Putin's decision to invade is likely to be another example of the "march of folly" in future assessments.
However, the two should not be viewed as completely analogous. China has not shown anywhere near the level of ontological insecurity that led Russia to invade Ukraine.
Nicholas Ross Smith is an adjunct fellow in the National Centre for Research on Europe, University of Canterbury