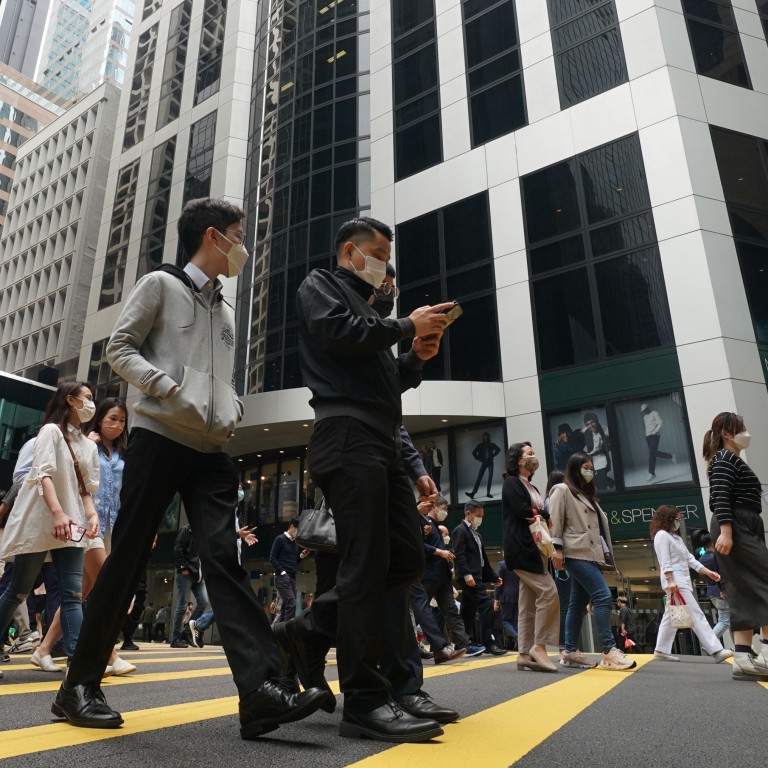 Want a more diverse workplace? Start by offering inclusive internships
For responsible businesses, diversity in hiring must go beyond passively waiting for diverse candidates to knock on the door
Home to more than 60 per cent of the world's population, more than 100 ethnic groups and 2,300 languages and dialects, Asia is more diverse than any other region in the world. Yet, when we look inside many organisations in Asia – large or small – we find this diversity missing from their talent pools, despite persistent efforts to hire diversely and ensure equal opportunities, regardless of backgrounds.
The workforce is still largely
dominated by ethnic majorities
, and people of similar backgrounds, gender compositions and physical abilities. Which begs the question: are hiring practices really as diverse as we want them to be?
Could this lack of diversity be symptomatic of a more worrying reality of marginalised candidates being unconsciously left out of the talent pool?
A 2020
study
by the Equal Opportunities Commission (EOC) in Hong Kong found that most surveyed employers acknowledge the prevalence of racial discrimination in the workplace and recruitment process. Despite a high awareness of local laws that promote equal representation in the workplace, businesses in Hong Kong are hesitant to hire ethnic minority candidates, in most cases due to their backgrounds.
Whilst the low hiring numbers of ethnic minorities in Hong Kong can be partly attributed to
language proficiency
– an essential skill in many local jobs – there are factors besides ethnicity that make it challenging for marginalised individuals to succeed. This is true not just in Hong Kong, but across all of Asia and beyond.
At a deeper level, one cannot ignore the prevalence of a system that favours privilege: by overemphasising merit and elite school status. As a result, students from underprivileged backgrounds rarely make it past the initial stage of hiring, let alone succeed in the workplace. And we end up with a not-so-diverse workplace.
As responsible businesses with the ability and accountability to build a better society, it is incumbent upon us to tackle this inequity by bridging the gaps and creating truly inclusive workplaces that accommodate everyone.
To begin, diversity in hiring must go beyond passively waiting for diverse candidates to knock on the door.
The same EOC survey that discovered evidence of recruitment bias also found that ethnic minority youth perceive internship opportunities as crucial to easing their school-to-work transition. To give young talent like them the opportunities they demand and deserve, we must proactively tap into these talent pools at the early stages of career progression: right at the internship level.
One important action that businesses can take lies in micro-internships that promote diversity, equity and inclusion. These are short-term job placements that cover project-specific work and job shadowing. Compared to traditional internships, they offer much more flexibility, and make it easier for students to explore and get a taste of multiple industries, organisations and business functions within a short period of time.
By specifically targeting marginalised groups, we can give them real-world opportunities to broaden their experience and networks within industries.
In 2016, Hong Kong's Civil Service Bureau introduced an internship scheme to recruit students with disabilities. In 2019, they followed this up with another programme specifically for non-ethnic Chinese students, to enhance their employability by having them work across various government bureaus across eight weeks. Similar programmes have been developed by the Labour Affairs Bureau of Macau to help local students with special needs.
At Manulife, we welcomed our second batch of interns this summer. Together with Hyatt and Herbert Smith Freehills, we offered marginalised students in Hong Kong an opportunity to work in the insurance, hospitality and legal industries through week-long job rotations at each company. Eight interns of diverse backgrounds – ethnic minorities and LGBTQ groups – were hired.
However, hiring diversely alone isn't enough – it's equally important to foster a workplace environment that welcomes people from marginalised backgrounds and makes them feel reassured by inspiring a sense of belonging.
And the way to achieve this is by proactively identifying and nurturing talent, fuelling aspirations and providing disadvantaged groups with enough opportunities, which uniquely address the systemic inequalities they face and set them up for success throughout their career progression.
Joy Xu is chief human resources officer at Manulife Asia