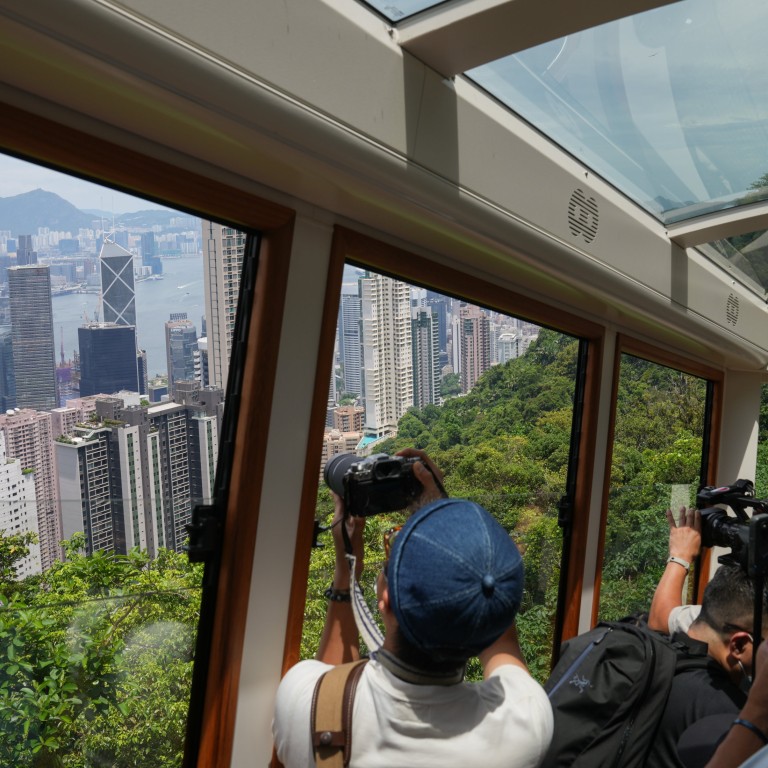 Opinion
Editorial
by SCMP Editorial
Editorial
by SCMP Editorial
Another historic trip for the Peak Tram
Long-awaited update of 134-year-old tourists' favourite amid anti-pandemic measures reflects balance between public health and economic recovery
During its first year of operation beginning in 1888, the Peak Tram carried about 150,000 passengers, almost equal to the then colony of Hong Kong's population at the time.
Locals accounted for most of the patrons of what was to become an iconic, 21st century tourist attraction. In that respect the launching of the sixth-generation update of the funicular railway today, 134 years later, is yet another landmark.
Locals will not face the usual competition for seats at the moment because Covid-19 restrictions continue to disrupt international and cross-border travel.
Hong Kong's Peak Tram was the first of its kind in Asia. The coal-fired, steam-powered original carried 800 passengers on its first day, compared with about 11,000 a day more recently. Comparisons will be interesting this weekend.
The
sixth upgrade
includes new carriages that raise passenger capacity from 120 to 210, expanded, air-conditioned terminal stations at Central and The Peak, new control systems and cables, 22 new facing downhill seats to give a view of the harbour on the downward journey, eight secure parking places for wheelchairs and prams, and wider windows for a better viewing experience.
The HK$799 million (US$102 million) project ran eight months over schedule and HK$119 million over budget, factors in the increase of the cost of a return journey from HK$52 to HK$88.
The operator, Peak Complex, blames the blowouts on delays caused by Covid-related disruption of procurement and supply chains.
General manager May Tsang Ying-mei is confident that despite the increase, the revamped tram will attract both locals and visitors, especially once borders reopen.
The upgrade and reopening after 14 months does add a local domestic tourist attraction for Hongkongers who feel homebound by travel restrictions. It remains to be seen whether the fare increase meets resistance, especially among family groups.
At the end of the day, however, it is a key drawcard for the tourist industry, a pillar of the city's economy. The relaunch among anti-pandemic measures is a reminder of the struggle for a balance between public health and economic recovery.