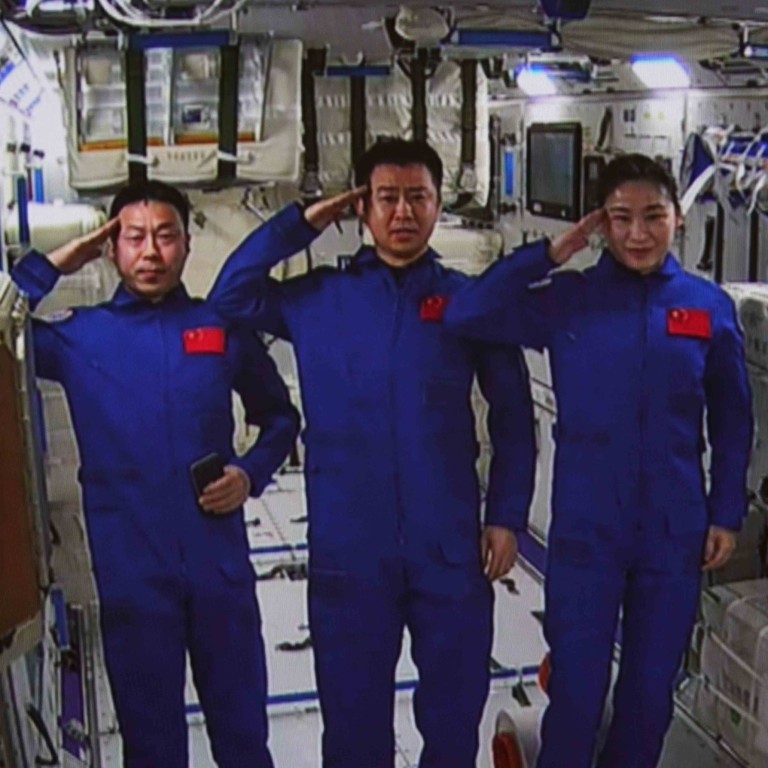 How the changing language in space reflects the geopolitical tensions on Earth
On one hand, English is beginning to overshadow Russian, with a US-led lunar programme and the emergence of private American space companies
On the other, Chinese is growing in prominence in space. And with new Beijing and Moscow cooperation, Chinese and Russian could be the working languages on the moon
In the Chinese space station
Tiangong
, which means "heavenly palace", Chinese is the only language used for instructions. This was unimaginable back in 2011, when the US passed the
Wolf Amendment
to limit cooperation between agencies such as Nasa and Beijing or Chinese companies, effectively excluding China from participating in the International Space Station.
And it offers an interesting perspective on how China is affecting the international order and food for thought on geopolitical tensions.
Before China's entry, Russia and the United States were the only two countries that had independently launched space stations. The former Cold War rivals had wanted to gain superiority in space technology.
It was a competition on many fronts: technology, ideology and language. Which language was being communicated back to Earth had a significant impact on the national pride of millions of people.
A decade after the Wolf Amendment, China launched its own space station and sent its citizens into space. Just as with Russian and English, Chinese is now a space language.
These names have reached billions of households on Earth, exposing them to a new system of sounds, meanings and implications. And more such names are coming. Also, the names of Chinese astronauts are becoming widespread.
When Russia made its announcement, Musk tweeted, "Bon voyage". After Russia's departure, English will probably become even more dominant on International Space Station missions.
All sides are eyeing the natural resources on the moon and its strategic position. Leadership in space will affect events on Earth. And, in space, languages are more than communication tools. How they get to be written is a fluid reflection of the geopolitical tensions on Earth.
April Zhang is the founder of MSL Master and the author of the Mandarin Express textbook series and the Chinese Reading and Writing textbook series