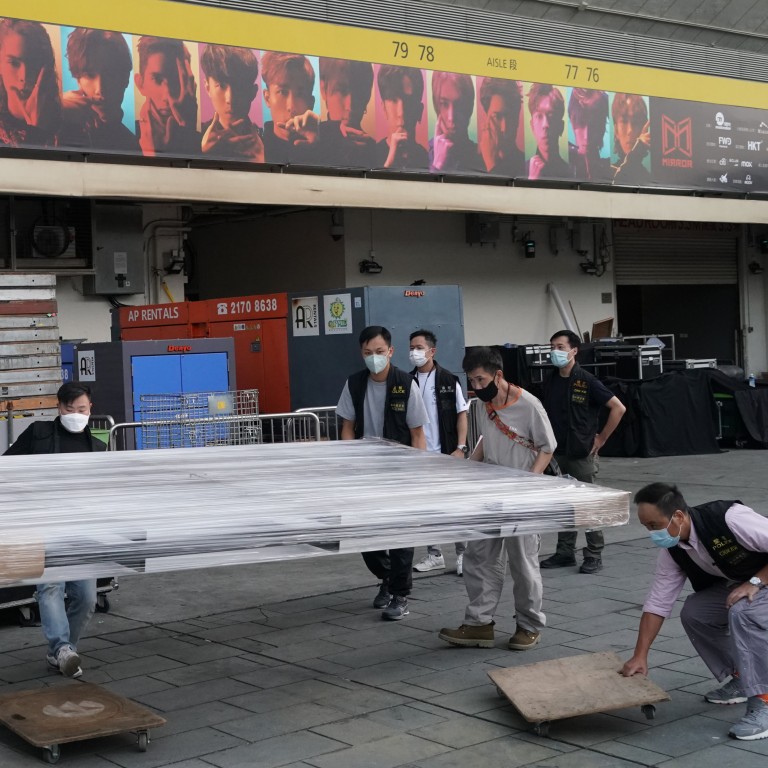 Opinion
Editorial
by SCMP Editorial
Editorial
by SCMP Editorial
Report sets stage for Mirror accident justice
After almost one month of investigation, the circumstances that contributed to the mishap have been identified, but the parties responsible have yet to be named. The authorities must dig deeper and make good the promise of holding the culprits accountable
The Mirror concert accident in which a dancer was critically injured by a falling TV screen is close to many people's hearts. After almost one month of investigation, the circumstances that contributed to the mishap at the Hong Kong Coliseum have been identified, but the parties responsible have yet to be named. The authorities must dig deeper and make good the promise of holding the culprits accountable. No less important is to improve the standing practice in the industry to avoid recurrence.
After four rounds of meetings, a task force probing the July 28 incident concluded that at least three factors had compounded to cause metal fatigue in the wire rope holding the 500kg panel. It was found that the declared weight of the device was significantly less than the actual one. The problem was further aggravated by the use of a substandard wire cord with 20 per cent less strength. A wrongly installed rope guard further crushed and wore down the cable. The findings probably bring little comfort to Mo Li Kai-yi and his fans. The 27-year-old dancer for the boy band is still in a critical condition with stable vital signs in a public hospital. But the report has set the stage to bring the responsible to justice eventually.
Common sense suggests the problems must be attributed to human factors. We trust the task force is just being cautious and avoiding pointing fingers at this stage. But the investigations would not be completed without apportioning blame. Sources said a preliminary test had revealed the metal wires used to hang five other video screens on the stage had also shown signs of metal fatigue. The horror could have been worse.
The public has been rightly informed of the progress and findings so far. This is in line with Chief Executive John Lee Ka-chiu's pledge to comprehensively investigate the incident and review the safety requirements of similar performances so as to enhance the protection of performers, working staff and members of the public. This must include examining whether there is further room for improvement in the role and responsibilities of the government and event organisers. The authorities must build on the findings and pursue responsibilities further. Lessons must be learned.