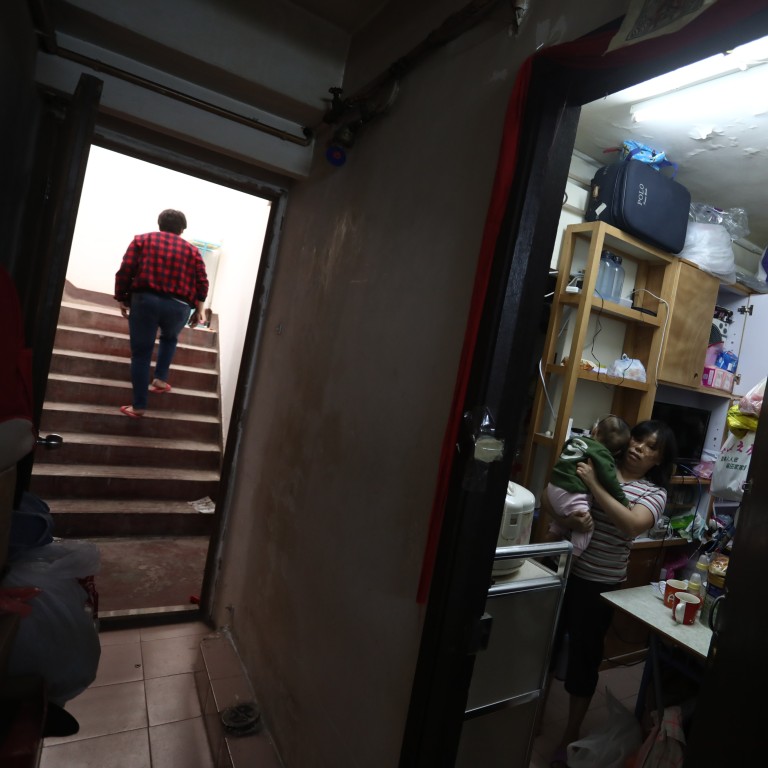 Opinion
Editorial
by SCMP Editorial
Editorial
by SCMP Editorial
Mentorship scheme a good starting point to break poverty trap
The programme pairing life-planning mentors with underprivileged youngsters is a centrepiece of the anti-poverty task force set up by Chief Executive John Lee Ka-chiu. With the number of people living in poverty increasing, the initiative should be the first of many more to come
Hong Kong's gaping wealth gap makes alleviating poverty a priority rather than an option. This has also been well recognised by successive governments over the years. While there is no shortage of supporting measures of all sorts, the outcome still leaves a lot to be desired and does nothing for the city's image as an affluent and caring society.
The onus is now on the new administration to come up with more effective initiatives. The training and mentorship programme for underprivileged youngsters is a centrepiece of the high-level anti-poverty task force set up by Chief Executive John Lee Ka-chiu. In addition to business donations, a start-up sum of HK$5,000 (US$637) will be given to 2,000 students living in subdivided flats, who will also be paired with life-planning mentors from different sectors, including Olympic medallist Edgar Cheung Ka-long and renowned conductor Yip Wing-sze. Another HK$5,000 will be awarded at the end of the programme to help students fund their personal pursuits.
Officials are seemingly well aware that the scheme may sound underwhelming, saying the quota could be expanded following a review of the outcome. Indeed, only 2,000 students will benefit initially and the subsidies are just a fraction of the budget for extracurricular activities among well-off families. The total funding of HK$20 million is a drop in the ocean for an administration sitting on a staggering HK$950 billion fiscal reserves.
It is nonetheless a good starting point. Some critics have dismissed the mentorship programme as just a gimmick. Evidently, it takes more than sports and music to build a promising career. But the idea is to enlist role models from different fields to join hands and help make a difference among the less fortunate ones in society. Their experience and social network may open new doors to those who may otherwise never have the opportunity to venture beyond their own circles. More importantly, there needs to be a critical assessment of the outcome at some stage. Given life planning and development is a long process, the government needs to show to what extent has cross-generational poverty been eased.
In any case, the initiative should be the first of many more to come. Official data show as many as 1.65 million people, or roughly 24 per cent of the population, lived in poverty in 2020, up from 21 per cent in 2019. This includes some 275,000 children aged below 18, up from 253,00 in 2019 and 235,000 in 2018. Even though a wealth of supporting measures is in place within the social safety net, the situation still calls for more vigorous efforts, not just for the underprivileged youngsters, but many more who are struggling to make a living.