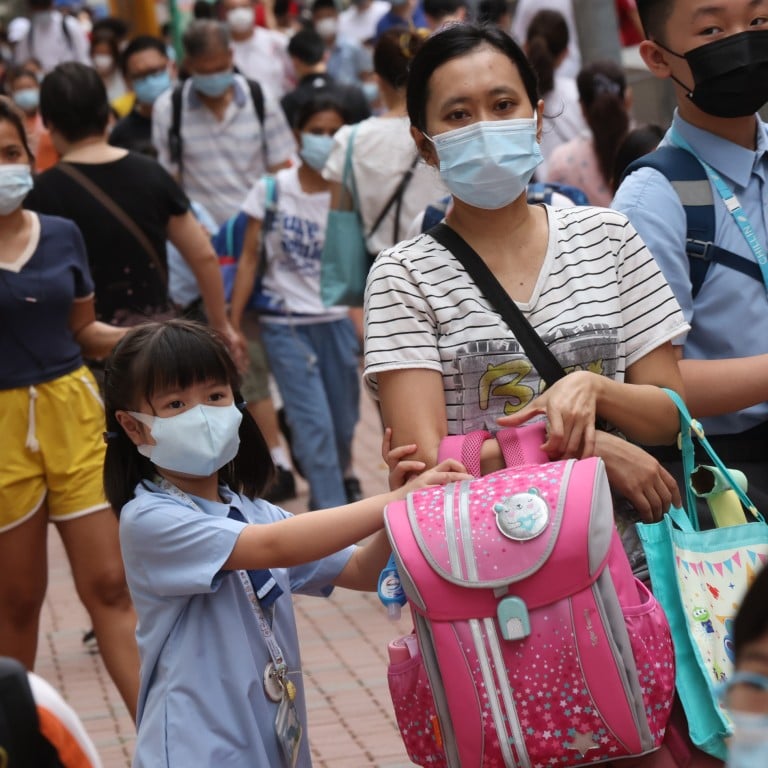 Opinion
Editorial
by SCMP Editorial
Editorial
by SCMP Editorial
Hong Kong schools can stay open in safe environment amid Covid-19 pandemic
While health risks cannot be ignored, there are good reasons not to suspend classes again for long-suffering students
The importance of a safe learning environment cannot be overstated as the academic year opens for the third time under the prolonged Covid-19 pandemic.
With infection numbers spiralling to nearly 10,000 a day, the education sector is being put to the test again. The government must work closely with schools to manage health risks and minimise disruptions to students' lives.
Revised guidelines by the Education Bureau have sought to strike a balance. While half-day face-to-face classes will continue to be the norm, teachers and students have been told to carry out rapid tests for two days before opening tomorrow.
This essentially screens out infected teachers and students and stops them from entering campus. Full-day learning will be allowed in November at schools where more than 90 per cent of students have had three jabs. Those who take part in non-academic school activities must also have had three jabs starting from October.
Education minister Christine Choi Yuk-lin has not ruled out reviewing face-to-face teaching and other school activities should the daily caseload hit 10,000.
While health risks in a school environment cannot be ignored, there are good reasons not to suspend classes again. Even though youngsters may somehow manage to keep up with their studies via Zoom or other online tools, the effectiveness of such methods is still a matter of debate.
In any case, no technology can replace school life. If a recent survey is anything to go by, it seems the disruptions of the past 2½ years have already had a negative impact on students' development.
Nearly two-thirds of respondents were worried about having to remove their masks to meet people, and about 40 per cent felt guilty during gatherings by having to follow social-distancing measures.
As more places overseas strive to live with the virus, there has been a growing social consensus for the city to gradually return to normal. Despite the resurgence in infections, the government has rightly pledged not to tighten restrictions across the board.
As long as health risks are manageable, public life must be allowed to go on as normally as possible. This includes enabling students to continue learning in a safe school environment.