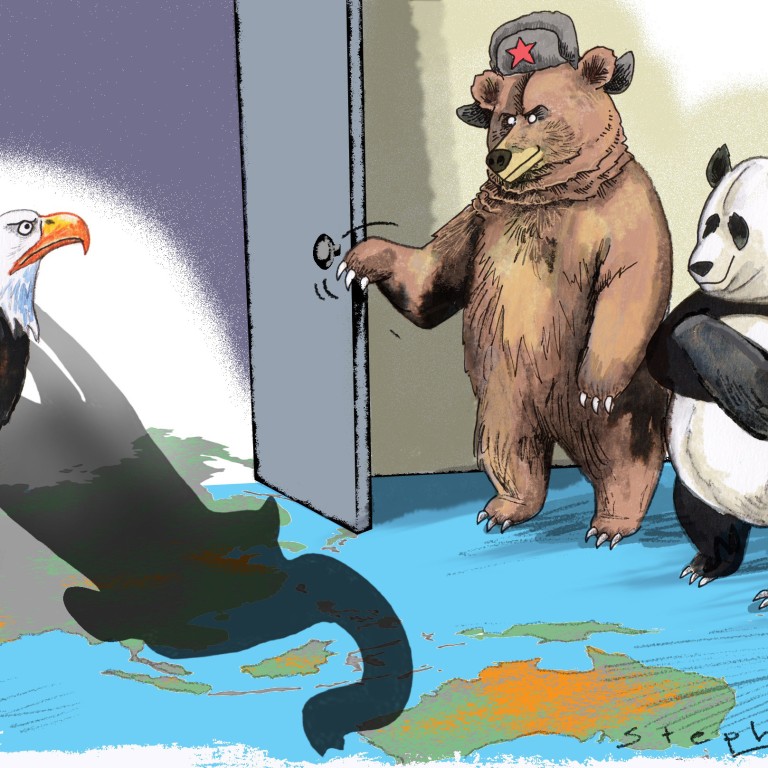 Why India is crucial to Russia and China's goal of countering US influence in Indo-Pacific
In a bid to oppose Washington's diplomatic and military advances in the Indo-Pacific, Moscow and Beijing are seeking stronger ties with New Delhi
While India has retained its neutrality over Ukraine and its relations with China remain tense, all sides know it is the cornerstone of the region's security structure
As the global security architecture gets chipped away, regional stability is also being eroded. There are numerous recent examples: the
crisis
in Taiwan,
escalation
of the Israeli-Palestinian confrontation in Gaza, deadly
clashes
in Iraq, and the
resumption
of fighting in Ethiopia's Tigray region. All are exacerbated by the security crisis in Europe and its accumulating humanitarian and socio-economic costs.
These global and regional trends are interconnected. Destabilisation at the tremendous scale we are seeing in Europe – one of the world's most important political and economic fulcrums – will have a domino effect on all other regions.
The intensifying competition between global powers in the Indo-Pacific is a case in point; the region has become the focus of increased geostrategic attention and military presence.
No sooner had China
concluded
its seven days of "unprecedented" military drills around Taiwan, on August 10, than Australia and other Nato allies began "Pitch Black" air combat exercises, which were Germany, Japan and South Korea also joined for the first time.
Beijing has been quick to follow up on its promise to make manoeuvres around Taiwan a routine practice, with the People's Liberation Army launching a
new round
of drills ahead of a visit by US Republican Senator Marsha Blackburn to Taipei on August 26.
On August 29, it was reported that US President Joe Biden was planning to ask Congress to approve an estimated US$1.1 billion arms sale to Taiwan, featuring anti-ship and air-to-air missiles – systems that could come in handy given Beijing's strategy of using warships and missiles to blockade the island.
If the new package is approved, it would become the largest in terms of dollar value to be authorised by the Biden administration.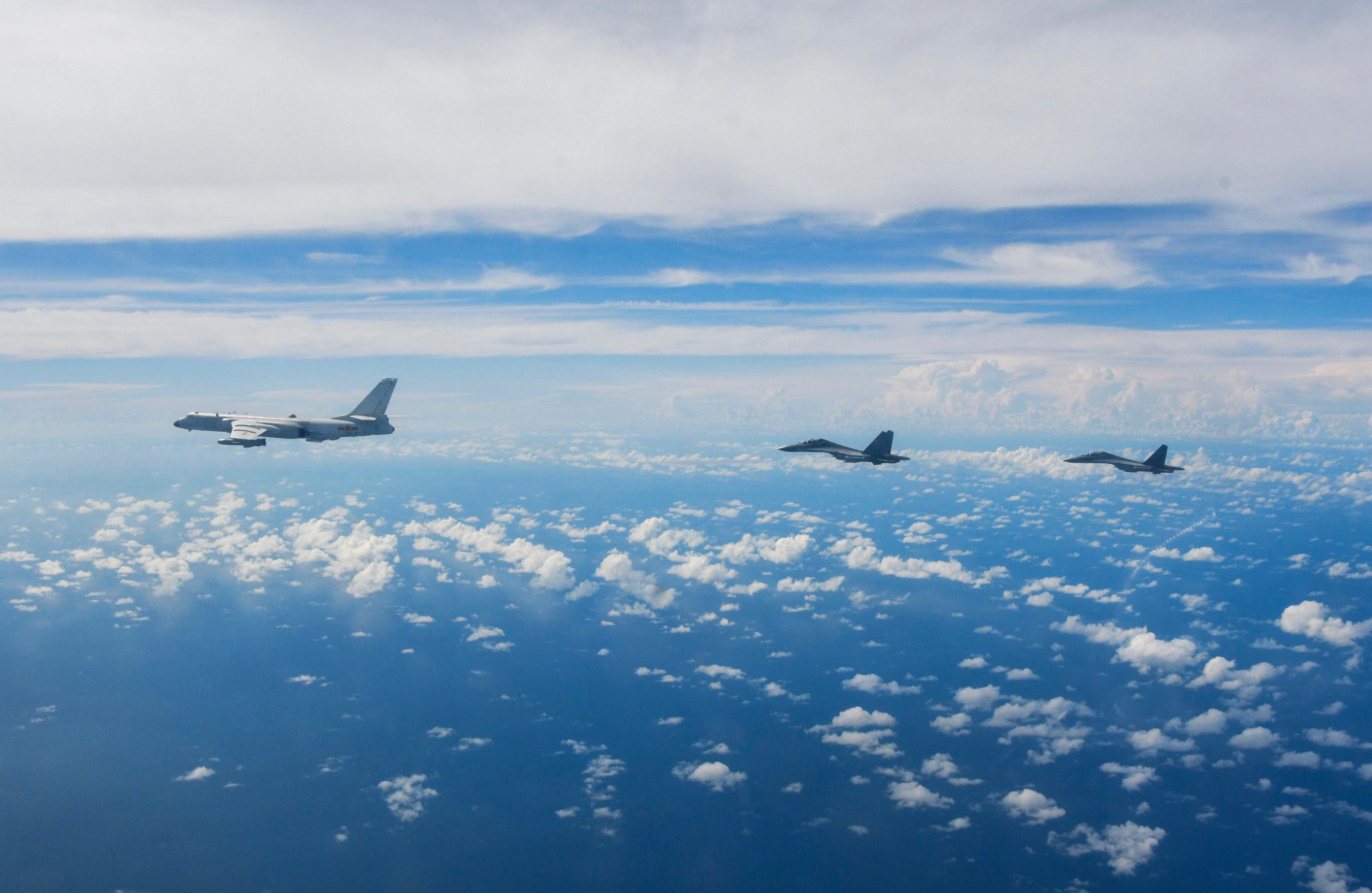 Amid a recalibration of global power, the Indo-Pacific looms larger than ever. Russia, too, is
hosting
its own large-scale war games, "Vostok 2022" (East 2022), from September 1-7, with China among the participants.
Moscow and Beijing will also perform joint patrols in the Sea of Japan, their first since June 22, when the countries' naval forces entered the region following Tokyo's condemnation of Russia's military operation in Ukraine and of China's growing military presence around Taiwan.
The last Vostok games, held in 2018, were said to be the largest in Russia since the "Zapad-81" drills performed by the Soviet Union in 1981. Yet what should capture observers' attention about this year's exercises is that, unlike in 2018, India – a member of the Shanghai Cooperation Organisation (SCO) – is a participant.
India's involvement speaks to the ongoing efforts by Russia and China to draw more supporters amid increasing alienation by the West. Both are also looking to offset advances made by the US to shore up its own
global alliances
.
As seen before, as the US ramps up its foreign diplomatic outreach and military activity, Beijing and Moscow feel compelled to take countermeasures that will guarantee their robust influence in Asia and the Indo-Pacific.
The region has become a
key battleground
for major powers, where they may set new parameters for a world order which has become increasingly dysfunctional since the start of the Russia-Ukraine crisis.
India is undoubtedly the cornerstone of the Indo-Pacific security structure. Due to its long-held foreign policy of non-alignment, New Delhi has managed to uphold a reputation as an independent player in the region, despite repeated pressure to move closer either to US-led alliances or the BRICS- (Brazil, Russia, India, China and South Africa) and SCO-coordinated groupings.
Most recently, India has been walking a fine line between Moscow and Washington over the crisis in Ukraine,
refusing to join
anti-Russia sanctions while stepping up purchases of discounted Russian oil.
However, this balancing act may soon be over, with reports indicating that India might lend its support to the US-proposed
price cap
on Russian oil, although a final decision has yet to be made, with India pushing for a broader consensus among all buyers.
The normalisation of China-India relations was upended by the deadly Galwan Valley
border clash
in 2020. Although the conflict did not significantly affect bilateral trade, and the 15 rounds of talks held by the two militaries went some way to prevent further escalation, strategic competition and mutual suspicion remain acute.
Relations have been complicated again recently by a spat over the
docking
of a Chinese research vessel, which New Delhi claims is a "spy ship", at Hambantota port in Sri Lanka.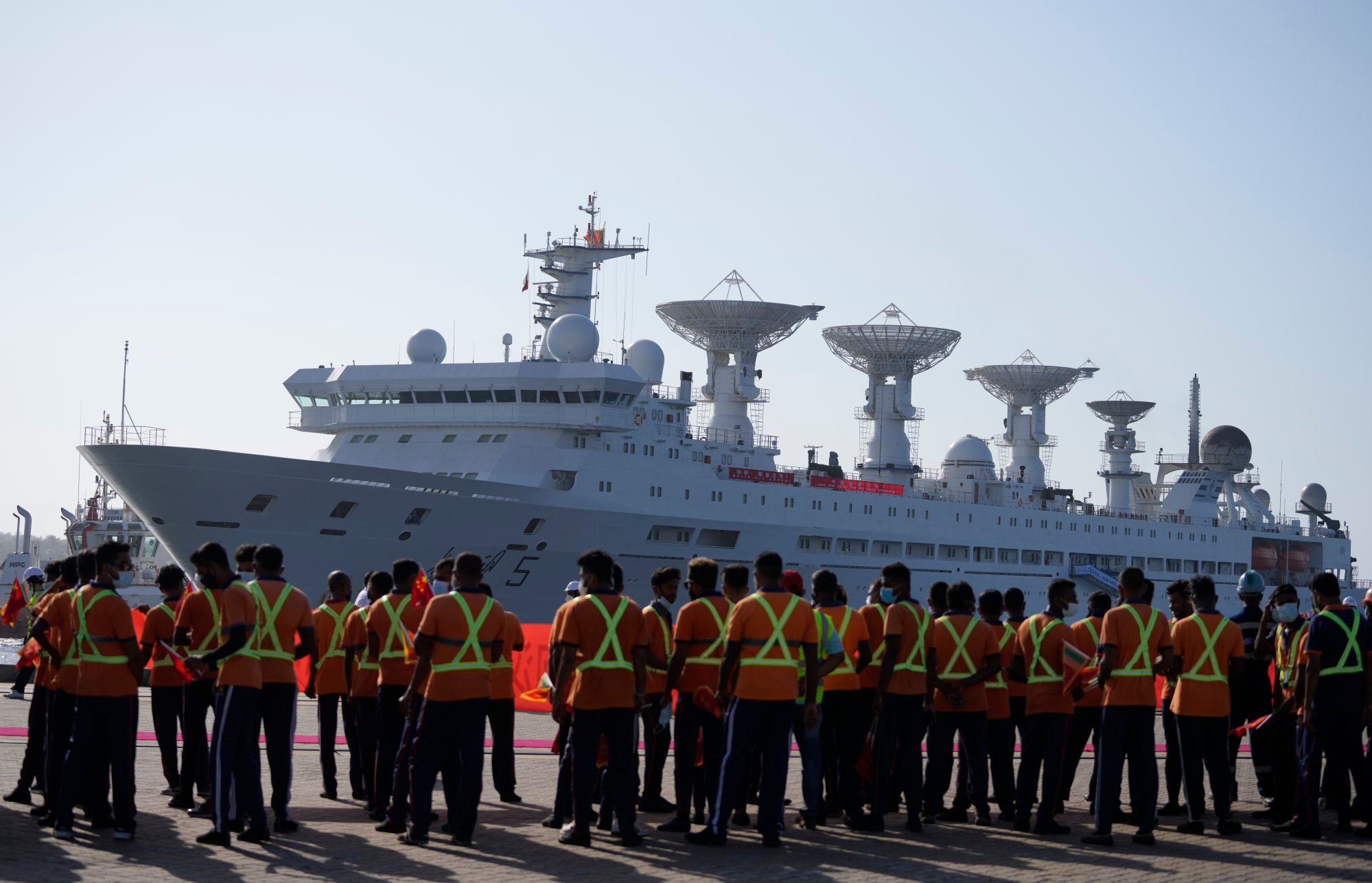 Nevertheless, India's participation in Russian-organised military manoeuvres, especially with China, helps to quell speculation that New Delhi is growing closer to the US. That belief was recently reinforced by the
announcement
of the "Yudh Abhyas" joint exercises between American and Indian militaries scheduled for October, near India's disputed border with China.
Russia and China do not welcome any US moves to deepen its influence in the region. Russian President Vladimir Putin has warned that Washington and its allies seek to extend a Nato-like system to the Asia-Pacific, echoing claims by Chinese Foreign Minister Wang Yi in March that the US was building an "Indo-Pacific Nato". Wang added that "some forces" (meaning Washington) sought to "stoke tensions" between China and India and "sow discord" between China and Russia.
If Beijing and Moscow are to keep Nato away from Asia – as they
vowed
in February – courting India is crucial. As stressed during a meeting between the Russian and Chinese foreign minsters on August 5, their aim now will be to strengthen cooperation within the BRICS and Russia-India-China frameworks.
Danil Bochkov is an expert at the Russian International Affairs Council