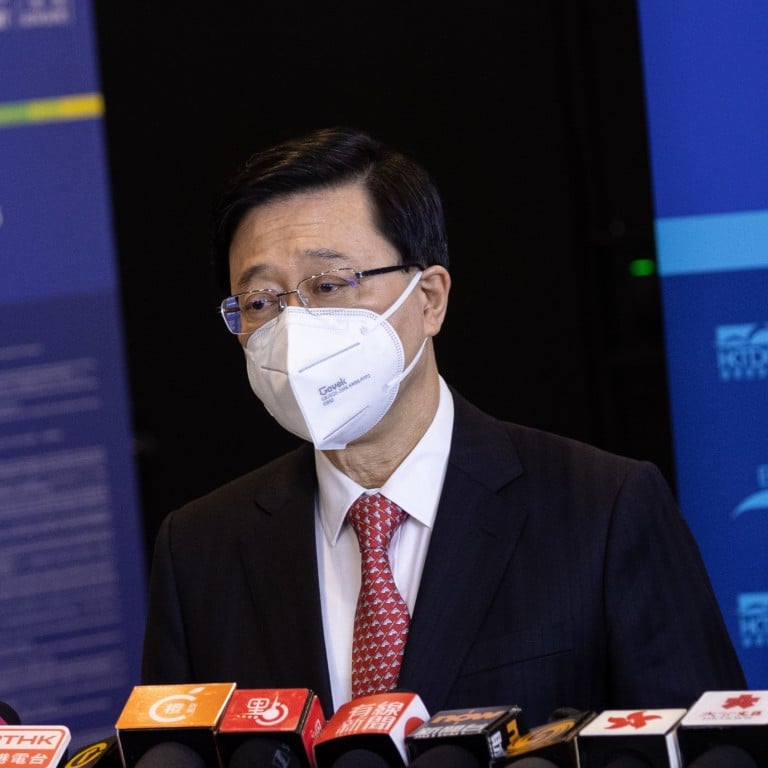 Opinion
Editorial
by SCMP Editorial
Editorial
by SCMP Editorial
John Lee cross-border trip blow reflects need to rethink Hong Kong's Covid approaches
Setback for chief executive shows Hong Kong and the mainland have to address risks arising from separate Covid controls
The ever-changing nature of the Covid-19 pandemic has made public life anything but certain.
John Lee Ka-chiu will now have to meet mainland counterparts online instead of face to face during a planned visit to Guangzhou and Shenzhen – a reminder that any discussion about travel convenience is at the mercy of the treacherous coronavirus.
However, despite the setback for the chief executive, both sides must strive to build more common ground to reopen the border as soon as possible.
The lack of an official announcement on the itinerary ahead of the planned trip meant expectations of a breakthrough were not high. Prospects now appear worse as Shenzhen and Guangzhou have imposed lockdowns and tightened restrictions in some districts in an attempt to curb a widening outbreak.
Lee confirmed that he would only meet officials and attend some ceremonies online, citing outbreaks on both sides of the border as a reason.
It is good that the much-anticipated talks on border reopening have not been shelved altogether. While the deepening crises have made cross-border visits risky affairs, it does not mean the authorities should sit back and do nothing.
But the city must not forget that tighter Covid controls on the mainland mean there is a lot more to do. Even though the spike in daily infections in Hong Kong has not prompted the immediate tightening of social-distancing rules, more aggressive tactics are being used across the border. Mainland authorities are naturally wary of proposals that may raise health risks there.
The latest suggestion for mainland-bound travellers to be quarantined in makeshift isolation facilities with closed-loop management near the border is a good starting point. Whether mainland authorities will accept such an approach remains to be seen. In any case, the logistics, including the duration of quarantine, testing and transport, have to be further discussed.
The differences in Covid controls mean the city and the mainland must first address risks arising from their approaches. No less important is to ensure that the situation on both sides is stable enough to resume travel. Obviously, quarantine-free visits will not return straight away, but Lee must strive to bring some positive news to the community.