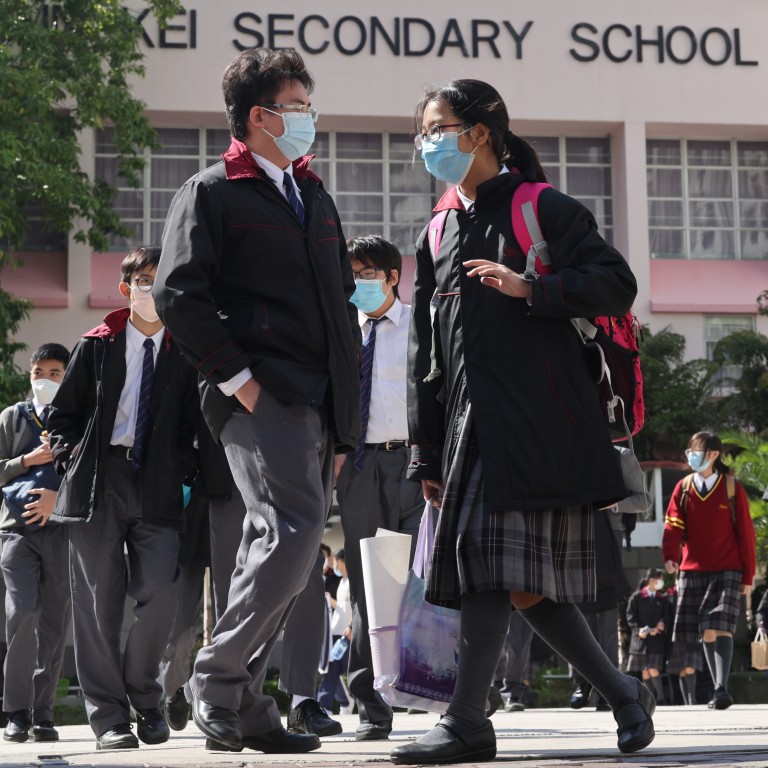 Students and schools are being failed by Hong Kong's shifting Covid-19 goalposts
The government continues to leave students and schools in flux, with changes to the summer break now being followed by stringent new vaccination requirements
Putting the pressure to raise vaccination rates on teachers and students is unfair and ignores the damage being done to children's mental health and development
Just like that, summer ended almost as quickly as it started for most Hong Kong children. For many families, the two-week summer holiday wasn't really a break. Rather, it was yet another hectic disruption because "back to school" usually involves a mad dash to get new uniforms and textbooks. For schools, getting classrooms ready and orienting new students means there is no time for teachers to come up for air.
But we had our summer break early, you might say. That's true. The government moved the summer break
up to February
this year, without any consideration for the impact that continued, prolonged disruptions and school closures have on the learning, social and emotional development, and health, of our students. They probably thought it was just dates on the calendar.
And so we are back to
sticking foreign objects
up our noses every morning, with fingers crossed, hoping for the negative RAT results so as to be granted access to school.
While raising the vaccination rate is an integral part of protecting residents from Covid-19, the government must continue to step up efforts to address the concerns of those who have been holding back. Offloading the pressure to bump up the inoculation rate onto schools is unfair to both educators and students, whose primary jobs are to teach and learn.
Education is a right, not a privilege, after all. The government must make every effort to ensure that as we adapt in our fight against the pandemic, we do not leave our children and their needs behind.
Alice Wu is a political consultant and a former associate director of the Asia Pacific Media Network at UCLA