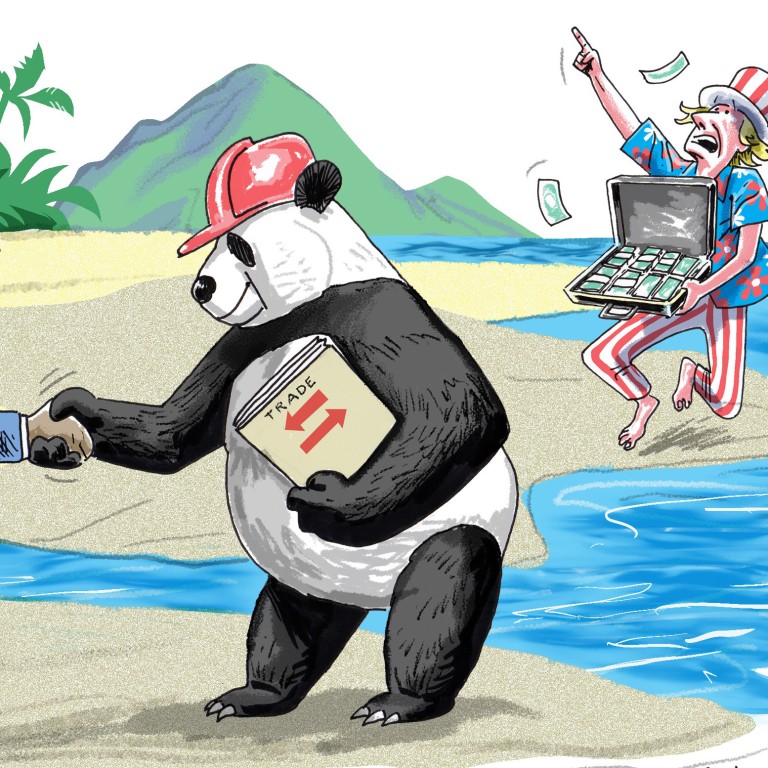 US has missed the boat on engaging Pacific island nations
Washington is stepping up engagement in the Pacific as its struggles to counter China's influence in the region
But attempts to woo Pacific Island nations and stoke fear of a 'China threat' may simply be a case of too little, too late
The Solomon Islands' decision to temporarily prevent foreign navy ships from entering its waters while it finalises a new approval process for port visits may seem like a route matter at first glance.
However, when viewed alongside last week's incident, when a US Coast Guard vessel, the Oliver Henry, was
barred
from making a routine port call in the absence of formal government approval, the decision cannot be shrugged off so easily.
Since the Solomon Islands signed a security agreement with China in April, relations between the tiny island state and the United States have been tense. A US spokesperson labelled the lack of clearance for Oliver Henry "regrettable".
Yet, with no apparent link between the incident and China, White House National Security Council spokesman John Kirby said in a separate statement that "we've seen the Chinese try to bully and coerce nations throughout the Indo-Pacific to do their bidding" at the expense of upholding "a free and open Indo-Pacific".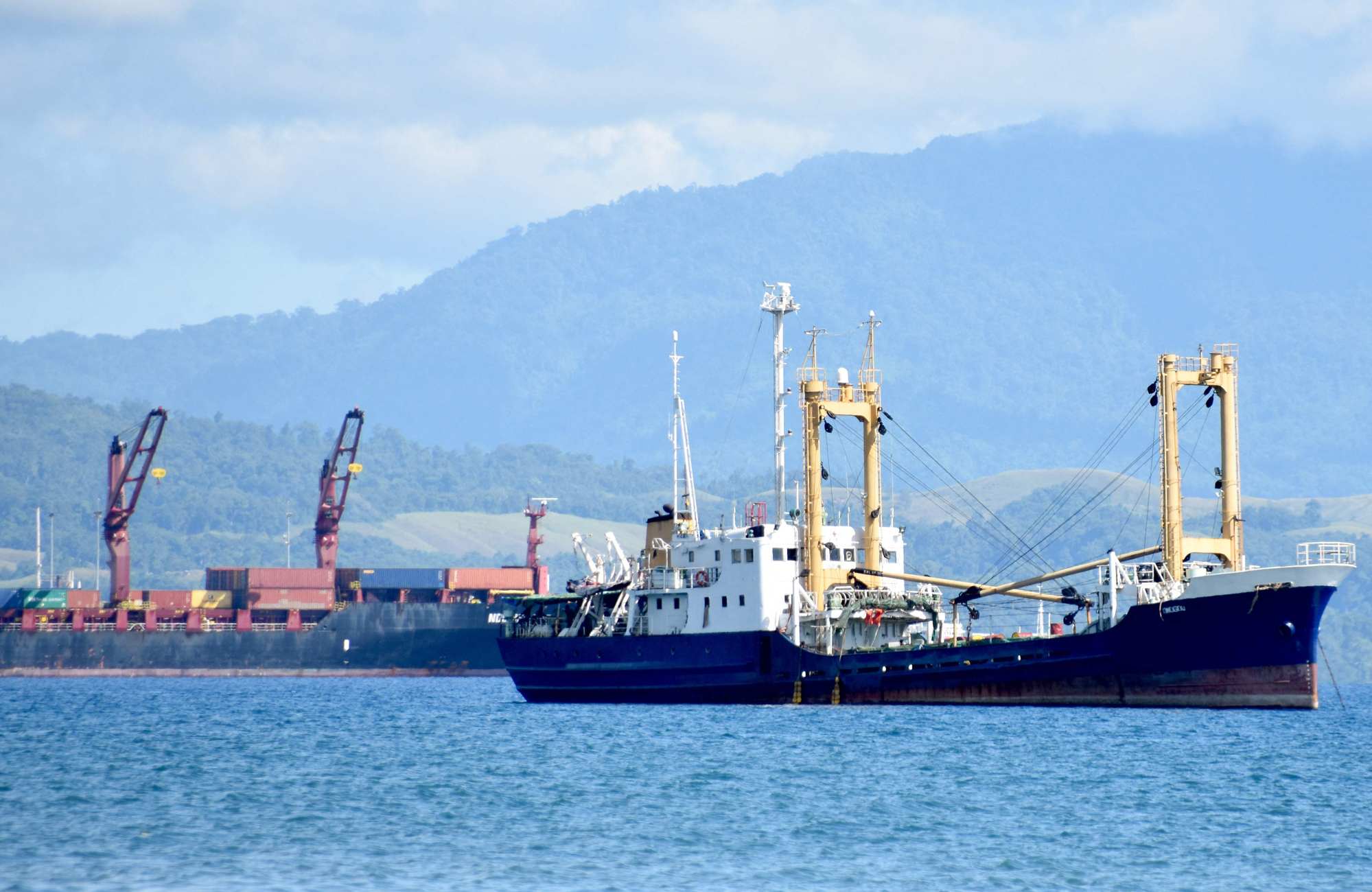 These two divergent statements on the same incident are a clear sign of the growing anxiety in the US over China's already-embedded role in the geopolitical and geoeconomic fabric of the Pacific islands. Some Western political analysts have even started using the term "China-Pacific islands bloc" in reference to Beijing's influence in the region.
The recent surge in anti-China hype by the US can be traced to frustration over its own diplomatic failures to entice Pacific island states away from China.
Similarly, Australia, the US' closest ally in the region and an active partner in two important regional security groups, Aukus and the Quad, is trying its best to help Washington win favour diplomatically.
Penny Wong, Australia's new foreign minister, has paid three urgent
visits
to neighbouring Pacific islands since taking office in May. It seems that, like the previous government of Scott Morrison, Australia's new administration led by Anthony Albanese is already suspicious of the intentions behind China's growing physical presence in the Pacific through its various infrastructure developments.
The main sources of friction are the recent Chinese investments in the Solomon Islands and Papua New Guinea. In April, China signed a bilateral security cooperation
agreement
with the Solomon Islands, which focuses on boosting its security capacity and encompasses cooperation on humanitarian assistance, disaster response and efforts to maintain social order.
However, a clause in the agreement allows China to make ship stopovers for logistical replacements and crew transfers, as well as send Chinese forces to protect Chinese personnel and major projects. This has raised suspicion in Washington and Canberra that Beijing may be planning to establish a military base there.
Just after her appointment as foreign minister, Wong
headed to
Honiara and met Solomon Islands Prime Minister Manasseh Sogavare, who reassured her there would be no constant foreign military presence in the country in the form of a base.
Similarly, in the case of Papua New Guinea, where Chinese trade investments are increasing, Beijing has categorically denied plans to establish any kind of military infrastructure.
Just last year, the government of Papua New Guinea agreed to let Australia and the United States modernise its American-built World War II-era naval base on Manus Island. While the new claims about a Chinese military base have been vigorously denied by Beijing, they have nevertheless unsettled Australia.
The US, assuming its self-appointed role of a big brother, is now attempting to
out-compete
China in the Pacific. To do so, Washington has adopted a three-pronged strategy. Apart from using the "China threat" to fan fear among Pacific island nations and create security groups akin to Aukus and the Quad, the US has pledged to increase financial assistance to the region to US$60 million a year, with funding to boost climate resilience and marine conservation.
The US is also increasing its diplomatic engagement in two forms: first, by establishing new embassies in Tonga and Kiribati, and second, by appointing a permanent envoy to the Pacific Islands Forum, the region's most robust cooperation organisation.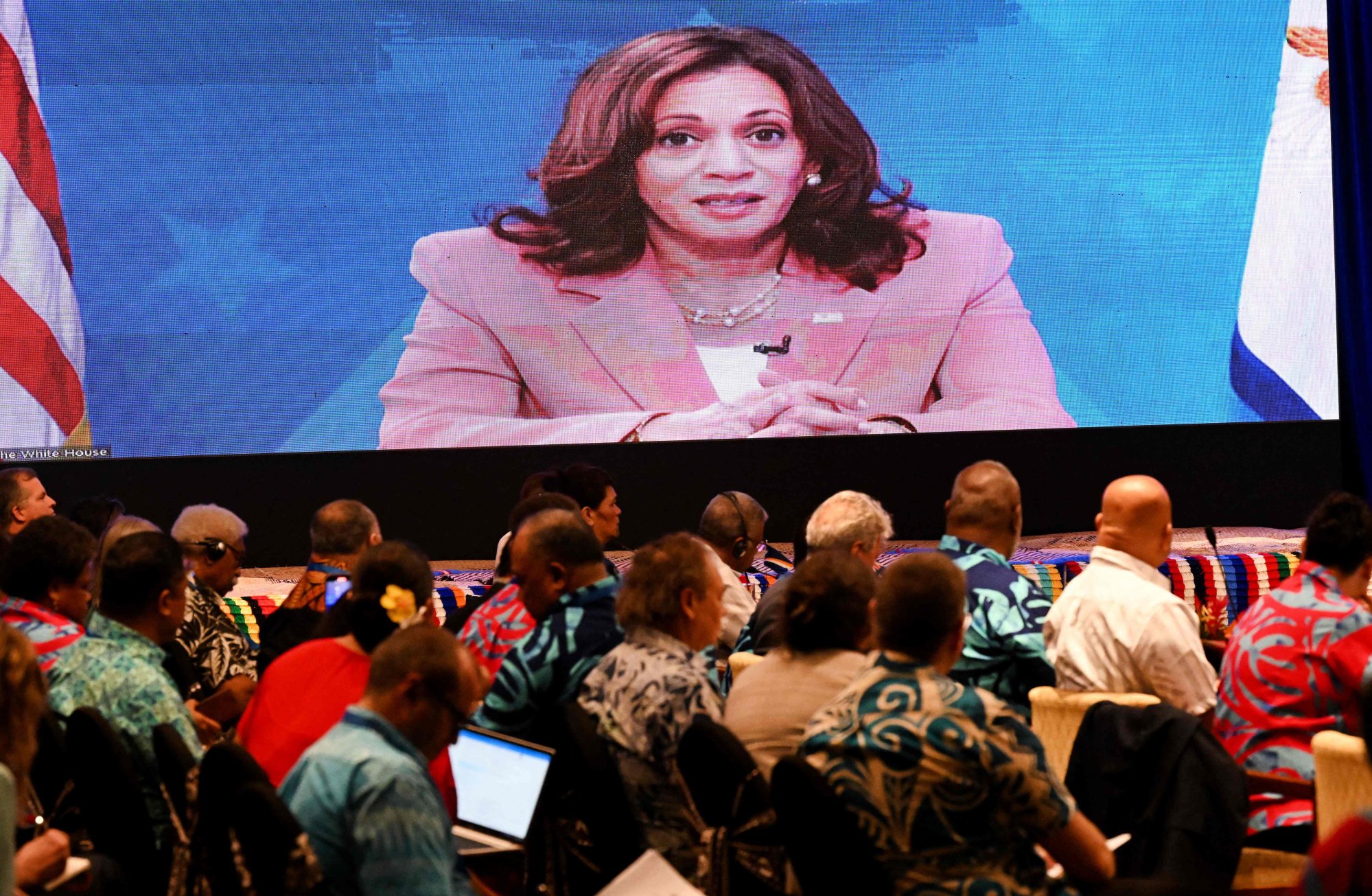 However, despite all these assertive plans, the US and Australia are finding it hard to outdo China's growing regional influence. There are two fundamental flaws in the US approach to these island states, which have learned well in recent years how to effectively use the "China card" to extract more money from Washington and its allies while maintaining closer ties with Beijing.
Unlike the Chinese, the Americans are focusing on financial assistance as the only way to win over Pacific island nations. Chinese assistance in the region is not limited to providing money; Beijing is also focusing on the much-needed infrastructure development as well as engaging local businesses in bilateral trade.
Washington has neither the capacity nor the will to directly engage in any kind of infrastructure development or bilateral trade with Pacific islands. This is the prime reason its diplomatic overtures, and those of its friends like Australia, have proved ineffective in creating a wedge between China and regional states.
The lack of understanding of the rationale of leaders in the Pacific, who prefer technology transfer and mutual business development to handouts or vague security assurances, is muffling efforts by the US to carve out an assertive role in the region's political fabric.
The US neglected the Pacific for decades, while China was busy developing regional infrastructure and enhancing mutual trade. The US has lost the initiative in the region and its efforts to catch up are likely to be in vain.
Dr Imran Khalid is a freelance contributor based in Karachi, Pakistan