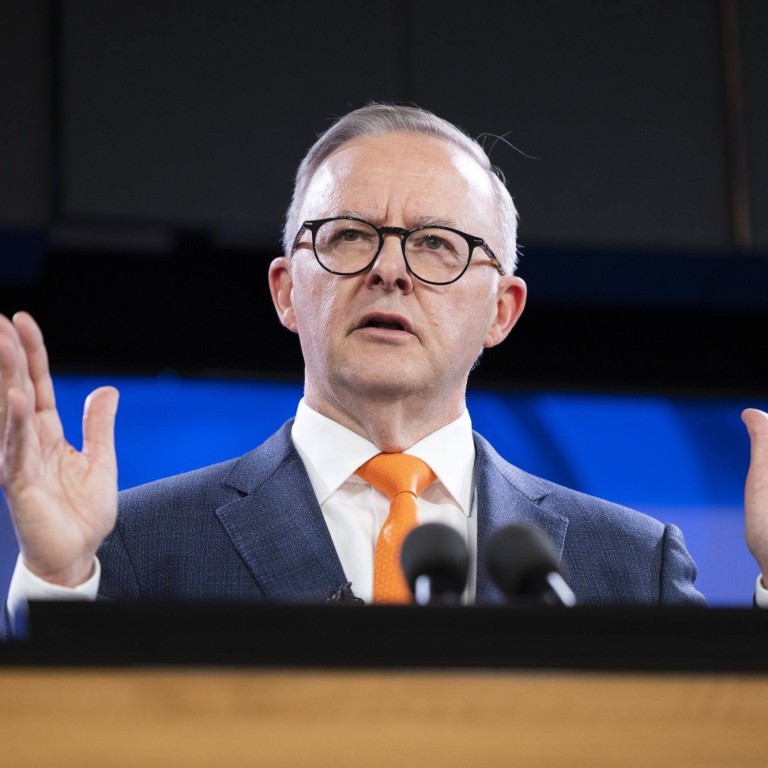 Opinion
Editorial
by SCMP Editorial
Editorial
by SCMP Editorial
Anthony Albanese takes right foreign policy route
Unlike his predecessor, the Australian prime minister in his first 100 days has reached out to regional neighbours, including China, and confronted climate change
A willingness to talk is a fundamental principle of diplomacy. Australia's government under Prime Minister Anthony Albanese has shown that desire to great effect in its first 100 days in office. Reversing the often-confrontational approach towards foreign policy of his predecessor, Scott Morrison, he and his ministers have reached out to China, other Asian and Pacific neighbours and the wider world in an effort to put ties on a friendlier and more cooperative footing. In most cases the change has so far been about tone, but over time with resolve, there is every chance of it being coupled with substance.
The election that brought a change in government from political right to left in May has not significantly altered the direction of Australia's foreign policy. Strategic alliances with Washington and regional and Western partners remain as before, along with national interests. The most noticeable shift has been in the approach to climate change, a pledge by Albanese to put in place emissions goals to reduce dependence on fossil fuels being welcomed by low-lying Pacific island nations worried about rising temperatures and sea levels. But the three-year electoral cycle does not assure continuity, governance and how leaders respond to challenges being the key to re-election.
Albanese is only too aware of the need to improve relations with neighbours. Mindful of how badly ties with China, his country's biggest trading partner, suffered under Morrison, he recently told US television that Australia upheld the one-China principle and he was optimistic the relationship could be put back on track. Almost three years of ministerial-level silence ended in June when the nations' defence ministers met in Singapore and their foreign ministers held talks at the G20 meeting in Bali in July. With this year marking the 50th anniversary of diplomatic relations, there is every reason to build on the momentum and strive to find ways of settling differences.
Foreign Minister Penny Wong stressed during visits to Southeast Asia that countries had the sovereign right to decide alliances and partnerships, and should not be forced to choose sides in the rivalry between Washington and Beijing. That is a shift in tone, but as with ties with China, communication is only the beginning.