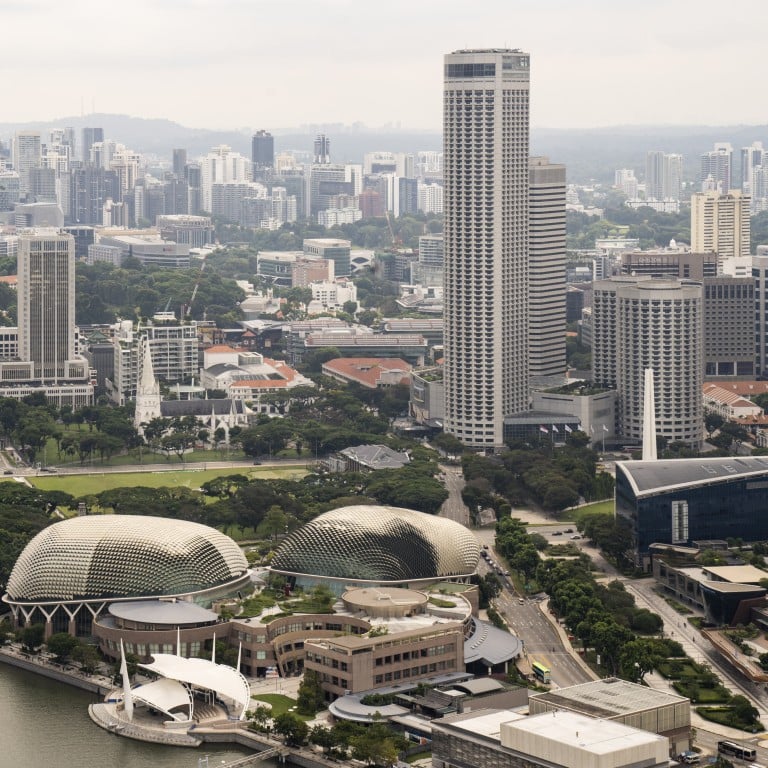 Opinion
Editorial
by SCMP Editorial
Editorial
by SCMP Editorial
Singapore's talent drive is a wake-up call for Hong Kong
The city-state is stepping up its pitch to the top tier of talent as it exits anti-Covid measures, while Hong Kong's economy remains mired in travel restrictions. It is high time for Hong Kong to reflect and take action, if it is to be competitive
Competition for top professionals is global as the world emerges from the Covid-19 pandemic. If Singapore is concerned not to be left behind in the race for talent, as its leader says, Hong Kong too should be worried. Both cities lack resources, but not talent. Attracting it is paramount to their economies. Singapore is stepping up its pitch to the top tier of talent as it exits anti-Covid measures, while Hong Kong's economy remains mired in travel restrictions. The longer this continues, the bigger the task will be to reverse a talent drain. What Singapore is doing serves as a timely wake-up call to Hong Kong. Its government must do more, and do it more aggressively, if the city is to be competitive.
A central pillar of Singapore's new scheme to attract talent – to allow dependents to seek work – copies one advantage Hong Kong has had. Under the city state's new employment pass framework for top talents from next year, they would be granted a stay of five years instead of two or three years. To qualify, applicants must earn a minimum fixed monthly salary equivalent to HK$168,000 (US$21,400), which underscores a focus on the elite. The salary bar might be lowered for those with "outstanding achievements" in the arts and culture, sports, science and technology, and research and academia.
Singapore Prime Minister Lee Hsien Loong underscored the need for a world-class talent pool in his recent annual policy address, saying Singapore could not afford to be left behind. Hong Kong Chief Executive John Lee Ka-chiu has vowed to fight for global talent, especially in the tech sector. His own coming policy address should show he can maintain the city's competitiveness. Besides Covid control measures, property prices and education for children are thorny issues. He must come up with concrete plans to keep and lure more talent.
Competition for top professionals need not affect close relations with Singapore. But with Singapore aggressively providing incentives, it is high time for Hong Kong to reflect and take action.
Hong Kong must leverage its major advantage – as part of the Greater Bay Area development zone, it has mainland China behind it. But there is another dimension to the global talent contest the city should not overlook. Singapore knows that with Europe sucked into a long, drawn-out war and the United States facing a litany of economic issues, Southeast Asia can be a beacon of hope that is regularly overlooked. So Hong Kong must also seize the moment to be a superconnector not just with the mainland but also Southeast Asia, which plays to its traditional strengths of deep-rooted corporate and personal connections there. If both Singapore and Hong Kong can attract high-calibre talent it can be a win-win outcome.