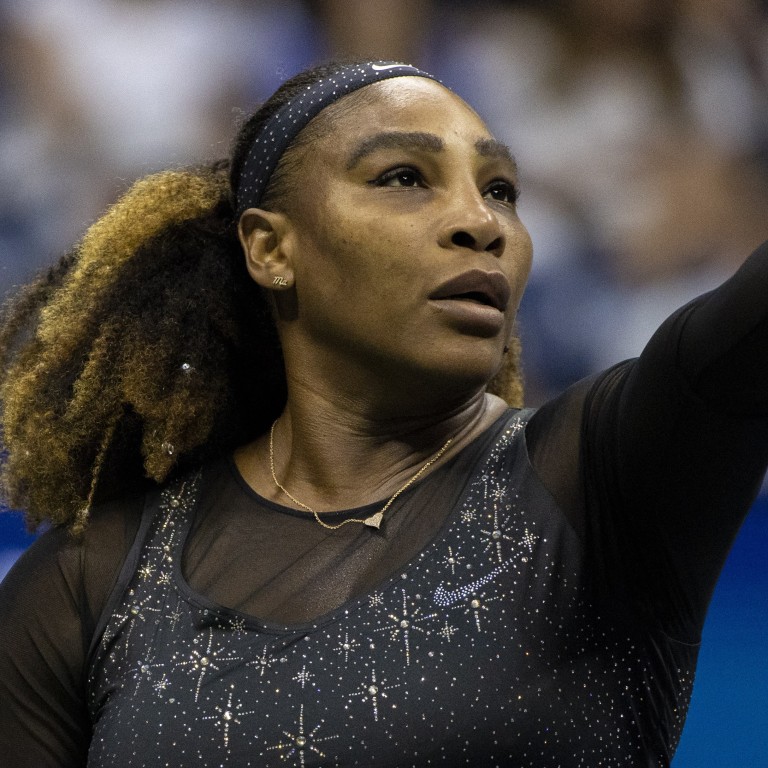 Opinion
Editorial
by SCMP Editorial
Editorial
by SCMP Editorial
Serena Williams' legacy will live on
The tennis great is set to retire, a decision that will bring to an end an extraordinary 27-year career. With her sister Venus, she has both changed and transcended the sport, making tennis more inclusive and inspiring others
Tennis star Serena Williams is set to retire following her exit from the US Open on Friday. If she can bring herself to give up the sport she loves, it will end an extraordinary career that has spanned 27 years. Williams, 41, announced her retirement in Vogue last month. But she described the decision in terms that will strike a chord with many who are reaching a turning point. She said she does not like the word retirement, preferring evolution. The tennis legend will now focus on her family and her venture capital firm.
Williams started out, to use her own words, as a "little Black girl who just wanted to play tennis". She won her first grand slam at 17. She and her older sister Venus (who has refused to reveal whether she, too, will retire) have dominated the sport and greatly raised the profile of the women's game.
Serena has won 23 grand slam titles, a record in the modern era. She first became the world's No 1 in 2002 and last held the top ranking in 2017, a remarkable achievement. The Williams sisters have both changed and transcended their sport, making tennis more inclusive and inspiring others.
Serena's ability to succeed for so long at the top has underlined the importance of professional athletes taking care of their physical and mental well-being. She took breaks from the sport and staged numerous comebacks. The importance of being a parent – she has a five-year-old daughter – is the reason for her stepping away from tennis. She wants another child.
Williams has shown motherhood can be balanced with a successful sports career, playing through pregnancy, breastfeeding and postnatal depression. She has bounced back from life-threatening pulmonary embolisms. But now, she says, "something has got to give".
Tributes flooded in after her defeat. She went down fighting, in a game that lasted more than three hours. There were tears and an emotional standing ovation.
Williams says the decision to step away is a painful one. "I am going to miss that version of me, that girl who played tennis," she said. The sporting world will miss her, too. But her legacy will live on as she "evolves" and begins a new chapter in her life.