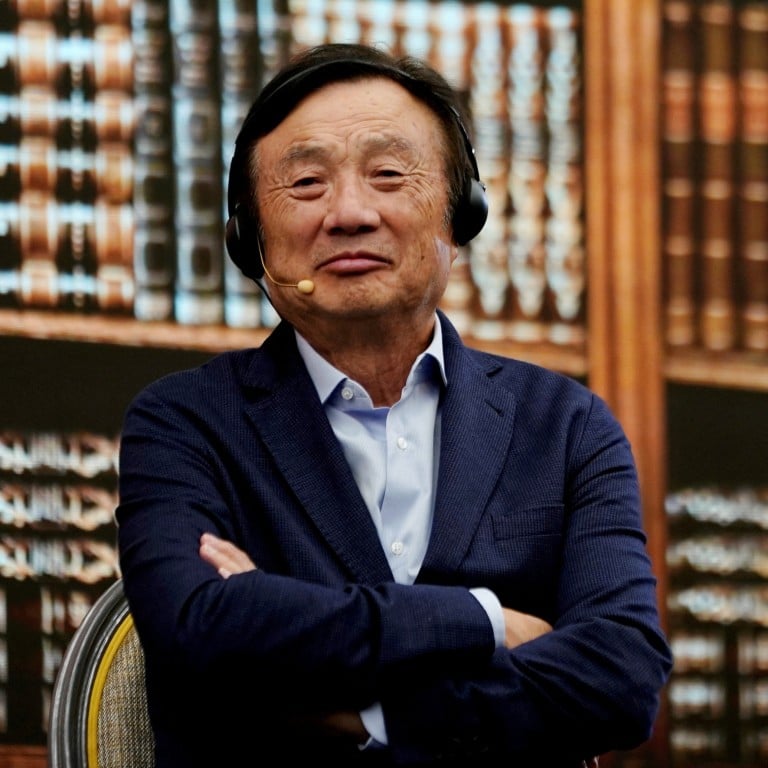 Opinion
Editorial
by SCMP Editorial
Editorial
by SCMP Editorial
Huawei founder takes a wise and sensible approach to economy
Ren Zhengfei's memo to staff painting a gloomy picture of a world heading into recession garnered wide online interest. There is good reason; his call for cautious spending is much-needed in such uncertain times
Candid assessments of the Chinese and global economic environments are rare from leading mainland figures. China's sustained economic strength is the message in government statements and the trade war with the United States is portrayed as a challenge that can be overcome. Huawei founder Ren Zhengfei's memo to staff painting a gloomy picture of a world heading into recession has therefore garnered wide online interest. There is good reason; his call for cautious spending is much-needed in such uncertain times. The message was for internal distribution within Huawei, not public consumption. But given the challenging economic environment the mainland and the world face, it was inevitable it would be leaked onto social media. Chinese had been waiting for an influential source of such standing to evaluate domestic and global circumstances.
Huawei is China's leading technology company and a world leader in 5G telecommunications infrastructure, praised as being a "national champion". Ren is widely respected for his knowledge, business acumen and simple lifestyle. He and his company have borne the brunt of the US trade war, technology being the main target of American sanctions aimed at stifling Chinese growth and development. The firm's business has suffered through measures that have curtailed overseas supply of semiconductors and software for its products.
That has been a particular concern for Ren, who has from time to time reminded employees of the need to carefully navigate what he has termed a business crisis. For technology firm leaders and tycoons, there has been the added challenge of Beijing's tough measures to prevent Covid-19 outbreaks that have impacted exports and shipping. The Huawei founder's warning that the coming decade would be "a painful period in history" and that the firm needed to "tone down on any over-optimistic forecast", making survival the priority in the next three years, is a realistic outlook. His strategy of focusing on profit rather than market share makes good sense.
The American export bans in May 2019 have severely dented Huawei's smartphone business, while its 5G ambitions in many developed countries have been damaged by accusations of networks being used for spying by Beijing. Three successive quarters of falls in revenue and a drop in net profit margin to 5 per cent in the first half of the year show the pressures. China's GDP grew only 0.5 per cent in the second quarter. The struggling global economy and rising inflation, impacted by the Covid-19 pandemic, war in Ukraine, climate change and food and energy shortages, are worrying for governments, citizens and companies. Ren is taking a wise and practical approach.