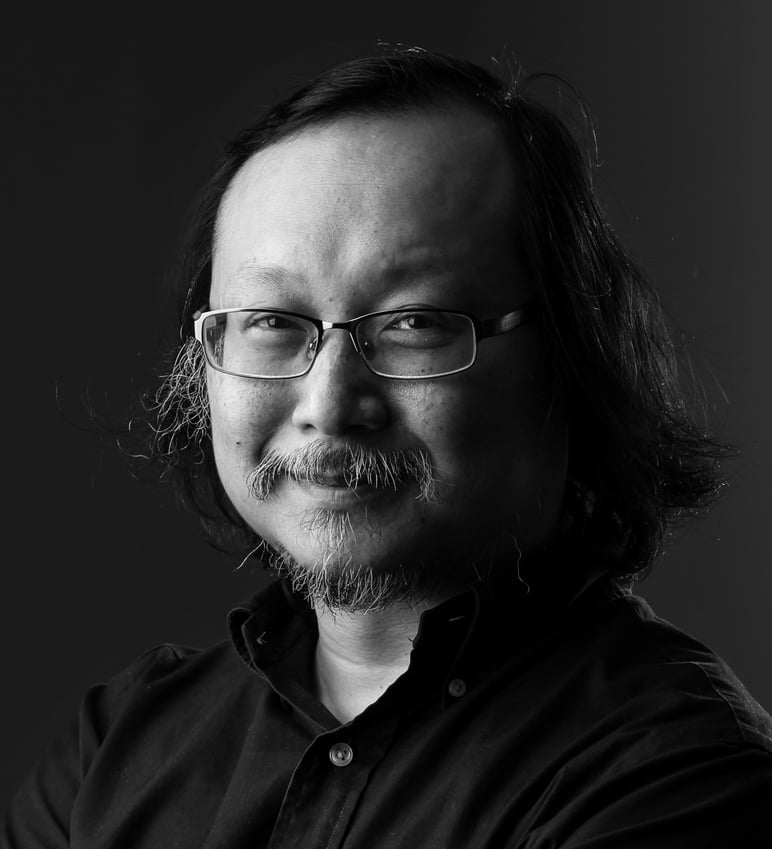 British winter of discontent looms for BN(O)ers
Those fleeing Hong Kong 'totalitarianism' and who protest in their adopted homes, such as Manchester, may find people have more to worry about with rising fuel bills, high inflation and a crumbling health service
Sometimes I worry, or at least wonder, how many Hongkongers who have joined the recent waves of emigration to Britain will survive the coming winter. The rich ones will, of course, live comfortably anywhere they go. But those who moved to Britain solely on the strength of their BN(O) passport status now face a costly winter like nothing they have ever seen in Hong Kong. And that includes the breakdown of basic social services such as rubbish removal, itself much more expensive than Hong Kong even in the best of times.
But perhaps the air of democratic freedom makes it all worthwhile. After all, Britain has just had a new prime minister chosen, as one respected local commentator put it to me, "not by the electorate, not by the Tory party's own MPs but by an 0.02 per cent population group representing southern, privileged, old white males with a tenuous grip on what is happening in the UK!".
Parliamentary democracy in action! Even the trade-based seats in the Hong Kong legislature represent more people from the local population.
But, if you only watch blogs and YouTube channels run by what Hong Kong locals call "BN(O)ers", you might think Britain today is paradise. Perhaps it is, if you don't listen to the BBC.
Winter is coming, as the tagline of a popular North American TV show used to say, but many seem completely oblivious to the impending doom. Some still have the grit and determination to fight for freedom in Hong Kong.
A friendly reader and long-time Hong Kong resident has just given me an account of a noisy procession by a small group of Hong Kong people in Manchester. It's worth quoting.
"I am visiting relatives in the UK and yesterday [Sunday] witnessed a weird sight in a very busy shopping street in the centre of Manchester," he wrote.
"I heard shouting getting progressively louder and thronging its way through the shoppers was a snake of bedraggled yellow umbrella and British Colonial era Hong Kong flag-waving protesters. I think they were shouting in broken English "revolution in our time" and freedom for Hong Kong etc but their diction was so poor, the words were virtually unintelligible."
It's admirable those Hong Kong people haven't forgotten the great cause back home in the city, even though many have called Britain their homeland.
The reader continues: "I estimate that there were no more than about 150 -200 at most, so what has happened to all those 'tens of thousands' lining up at Hong Kong airport and 'escaping from Hong Kong' for Blighty each month according to some Hong Kong newspaper reports?
"Manchester has the UK's second highest Chinese population so a turnout of so few indicates their 'movement', if it even deserves being rated as such, is rapidly waning."
Almost no one took an interest in the rally, according to the reader. Still, the protesters pressed on. But if you have seen many BN(O)ers' social media reports, you would think every Briton is a brother or sister welcoming them as fighters for universal freedom and democracy.
"I did not see even one bystander applauding or shouting support. Perhaps Mancunians are accustomed to these rowdy Sunday inconveniences," the reader wrote.
"I also couldn't help notice during the demo's progression along the street that nobody else appeared the slightest bit interested in them except that they were a bit of noisy nuisance by insisting upon walking down the centre of the pedestrianised street."
One protester did approach him, perhaps thinking he looked like a Western supporter. She was to be disappointed.
The reader explained: "While I was filming this on my phone camera, a somewhat better-clad Chinese lady and speaking perfect English approached me asking if I might support them and consider a donation for their 'good cause'.
"I responded instinctively with 'I am from Hong Kong and I think all of you are grossly misguided and are being used as pawns in a Western 'contain China' conspiracy'. Looking quite stunned, she spluttered 'Oh really?'
"At this stage, observing that some of the rougher looking minders were heading towards us I decided a quick retreat was probably the wisest option, so I disappeared quickly into the crowd of shoppers, and fast tracked to the closest pub for a pint of dry English cider … well out of sight."
Good move! But then, it's always a good time to have a pint of dry English cider.
More Britons may be supportive but likely have more pressing issues in mind. By next month, the average gas and electricity bill for regular households will be three times more than what it was a year ago, and it is expected to rise again in January. The average British household could be paying up to £6,616 (HK$59,700) a year for gas and electricity by next April.
This Morning, the popular TV show, now offers to pay energy bills for four months as a competition prize. In the coming winter, some public buildings are expected to operate as "warm banks", like "food banks", for people and families who cannot afford their utility bills to stay warm.
Meanwhile, the current inflation of 10.1 per cent may hit 22 per cent next year if a Goldman Sachs forecast proves correct.
Prosecutors and criminal-defence lawyers are on strike, as are postal and rail workers. Britain's famed National Health Service is near collapse under the weight of "living with Covid". It is estimated that 6.6 million Britons are currently on waiting lists for non-urgent medical service. The emergency ambulance service has also broken down. Good luck if you need an emergency lift. Calling a taxi or Uber will more likely get you to a hospital in time.
But for BN(O)ers, anything is better than Hong Kong "totalitarianism".