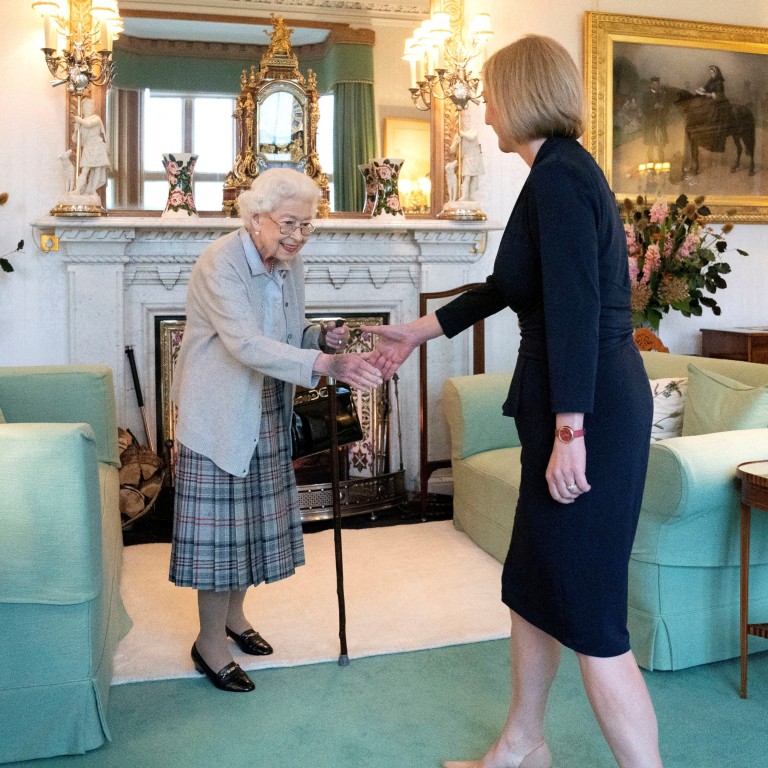 Opinion
Editorial
by SCMP Editorial
Editorial
by SCMP Editorial
New PM Liz Truss needs better China ties amid UK economic crisis
Successor to Boris Johnson faces enormous challenges and has to make an instant impact, and a more balanced view on engagement and trade with Beijing would help
Three years ago, Boris Johnson won a landslide election victory promising an exciting new era for Britain. Yesterday, he stepped down early, after a series of damaging scandals.
The baton, as he put it, has passed to his former foreign secretary, Liz Truss. She faces enormous challenges and will need to make an instant impact. Britain is in the grip of a cost-of-living crisis. Inflation is at its highest level for 40 years. Energy bills are soaring and the economy is on the brink of recession.
Truss will be under great pressure to quickly deliver on her promise to provide relief and spur economic growth. But her plan for costly tax cuts and energy bill caps has divided her party. Her first task will be to unite it.
Her margin of victory in a vote among Conservative Party members was lower than expected, at 57 per cent. She lacks support among her party's MPs. There are already rumours of a coup to bring her down.
Winning public support may prove even more difficult. An opinion poll showed 67 per cent of respondents lacked confidence in her cost-of-living policies. The opposition Labour Party has a 10-point lead in the polls.
But her supporters describe her as diligent, competent and having a clear idea of what she wants to achieve. These are qualities that will be needed.
Relations between Britain and China, which plunged to a low under Johnson, are not likely to improve. Truss once boasted of opening pork markets in Beijing. But her position has hardened over the years.
She is seen as a China hawk and can be expected to continue the criticism of Beijing on Taiwan and Xinjiang. There are reports she intends to label China "a threat". Truss has been critical of the national security law in Hong Kong and backed the removal of British judges from the city's top court.
China has warned that talk of it being a threat is irresponsible. But it is likely to play a waiting game.
The reality is that Britain, especially at this time of economic crisis, needs good relations with China, one of its biggest trading partners. No wonder a recent review proposed a balanced approach involving engagement and trade.
Truss is expected to adopt a tougher stance. She would do better, now that she is in charge, to ease tensions and forge ties with Beijing. That is in the best interests of both countries.
Johnson, in his farewell speech, said he was a "booster rocket" that had achieved its objectives. That is open to question. But there is no doubt Britain needs a boost now, to its economy and its relations with China.