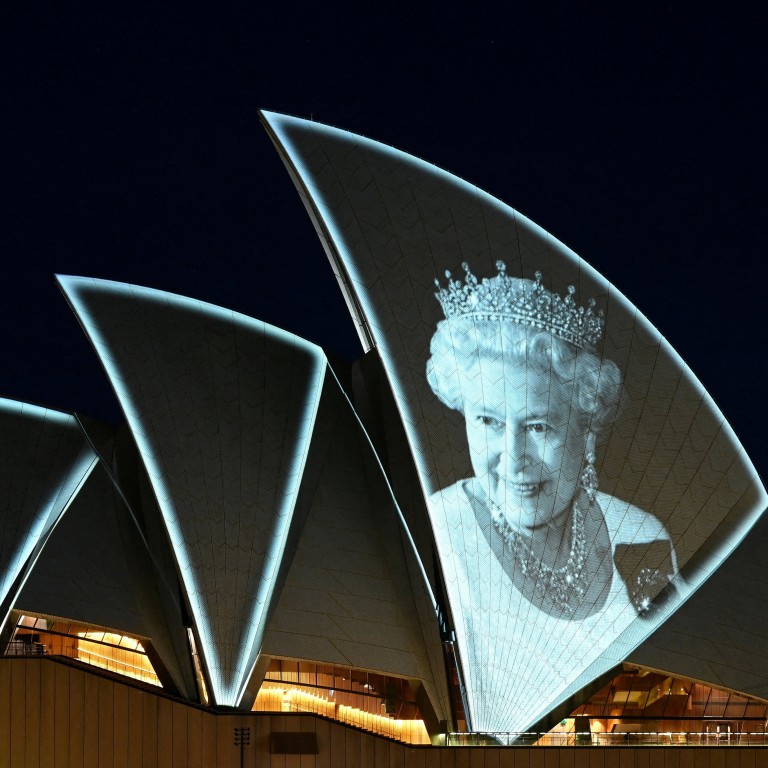 Opinion
Editorial
by SCMP Editorial
Editorial
by SCMP Editorial
Queen Elizabeth was a reassuring presence in troubled and turbulent times
During her record 70-year reign, Elizabeth became one of the best known and most respected heads of state and was the rock on which modern Britain was built
The
death of Queen Elizabeth
has shocked and saddened not only her British subjects but many people around the world. During her record 70-year reign, she became one of the best known and most respected heads of state, providing stability in an era of great change.
Elizabeth had reached the age of 96 and scaled back her public activities in recent times. Her beloved husband, Philip, passed away last year. But she was still attending to her duties two days before her death, meeting new Prime Minister Liz Truss and asking her to form a government. Her passing, therefore, took people by surprise.
But it is not only the UK that will lament her death. Elizabeth travelled extensively during her reign. She was head of the Commonwealth, comprising 56 nations, a role close to her heart.
The queen was the only reigning British monarch to visit Hong Kong, receiving an enthusiastic welcome during her first trip in 1975. A hospital, a stadium and a school in the city are named after her. Elizabeth returned in 1986 after making a historic visit to China where she met paramount leader Deng Xiaoping.
President Xi Jinping has expressed his deep condolences. He praised the queen for being the first British monarch to visit China and said he would work with her successor, King Charles III, to promote relations between the two countries. Many in China respected the queen as a symbol of stability.
Elizabeth witnessed extraordinary changes in her country and the world during her reign. She became queen unexpectedly at the age of 25, early in the post-war era. Over the years, she had to adapt to greatly altered expectations of the monarchy. This was not always easy.
Her family has endured divorces, deaths and scandals. These have been subjected to intensive media coverage and much public scrutiny. The lowest point, perhaps, was the tragic death of Princess Diana in 1997, when the queen's response was perceived to be insufficient and to lack emotion.
But Elizabeth has, as Truss said, been the rock upon which modern Britain was built. Her death brings uncertainty and doubt. Fresh questions are being asked about the future of the monarchy under King Charles III.
The new king will, no doubt, put his own stamp on this ancient institution. But he would do well to follow his mother's example. Elizabeth stayed away from partisan politics. She offered private advice to prime ministers, but was careful what she said in public. Unlike other members of her family, she did not court controversy.
The queen will be remembered for her diligence, decency, discretion and devotion to duty. She was a reassuring presence in troubled and turbulent times.