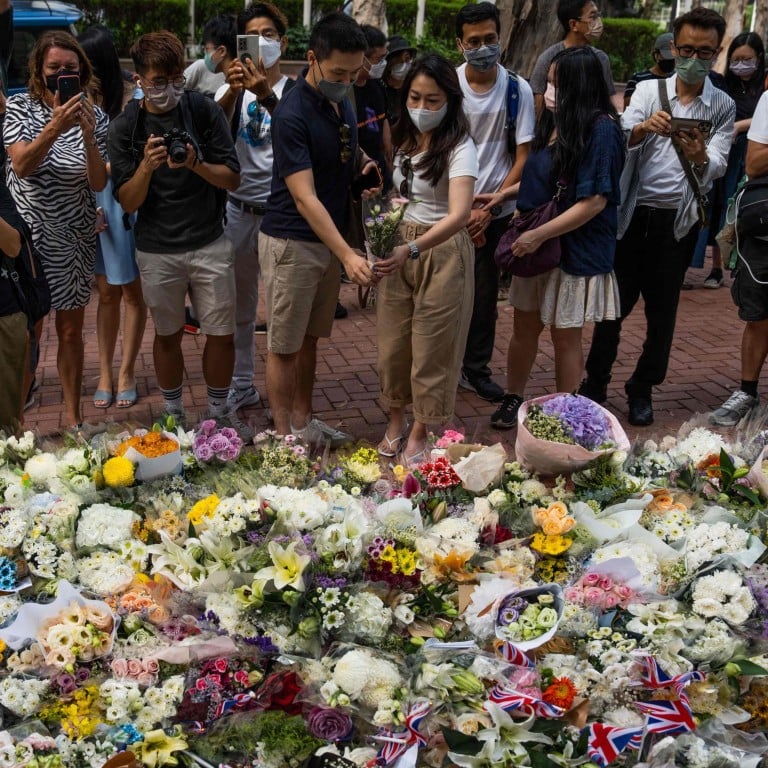 Commonwealth and global grief are testament to Queen Elizabeth's enduring legacy
The queen was a symbol of constancy and stability amid 70 years of change, and Hongkongers join the rest of the world in mourning her passing
The challenges facing the Commonwealth in optimising its relevance and sustaining its unity will go some way to determining whether King Charles' reign is a success
"Grief is the price we pay for love", said Queen Elizabeth,
who died
last Thursday at the age of 96 after more than 70 years of reign.
There is little doubt
Hongkongers around the world
join the peoples of the United Kingdom and across the Commonwealth in mourning the death of our "boss lady". The long, close bond between Hong Kong and the UK has endured after Hong Kong ceased to be a Crown colony in July 1997, even if Beijing and its new regime at Tamar say it
never was one
.
In mourning the loss of another person, we also mourn the loss of those parts of ourselves that person embodied. We mourn the loss of parts of our identity, of our sense of continuity with the past and an altogether uncertain future.
The queen was one constant, a bastion of stability, in the lives of billions of people amid the sea change in the past 70 years. She was queen of 15 British prime ministers, starting with Winston Churchill. During her reign, 14 US presidents and seven popes came and went.
In an age where "look at me", "my truth" and "me, me, me" reign supreme, the queen was the personification of what public service should be. She was one female leader her peoples considered their mother, grandmother or great-grandmother without ever declaring herself as such. A queen who pledged her allegiance to her peoples on her 21st birthday, and never swayed. A queen who had no airs, united her peoples during her life and in her passing, and knew how to use her Oyster card.
Her death inevitably will renew debate in the 14 independent countries outside the UK that have retained the British monarch as their sovereign. Even before the sad news last week, several countries – including Antigua and Barbuda, the Bahamas, Belize, Grenada, Jamaica, St Kitts and Nevis, Australia and New Zealand – had indicated their intent to eventually have an elected head of state from among their own peoples.
With many of its 56 member states especially affected by global warming, more than 60 per cent of its 2.5 billion people under the age of 30, and democracy, human rights and the rule of law as its proclaimed shared values, the Commonwealth is well-positioned as a deliberative forum and engine for sovereign nations to achieve positive change across the world, particularly on climate change and youth empowerment. The Commonwealth is soft power diplomacy par excellence.
As prince, Charles did not have the most cordial relations with Chinese leaders in the best of times. As king, he is now required to be politically neutral on all matters of concern. In light of the dismal state of relations between China and the UK and many Commonwealth members, the challenges facing the Commonwealth in optimising its relevance and sustaining its unity are some that will determine whether his reign is a success or a failure.
To say the queen made a "significant contribution" would be a classic British understatement. Leonardo da Vinci is quoted as observing that "as a day well spent brings happy sleep, so life well used brings happy death". Rest in peace and thank you, boss lady. Your legacy, and your vivid and bold colours, live on in our hearts.
Phil C.W. Chan is a London-based legal scholar and Human Rights Press Awards recipient