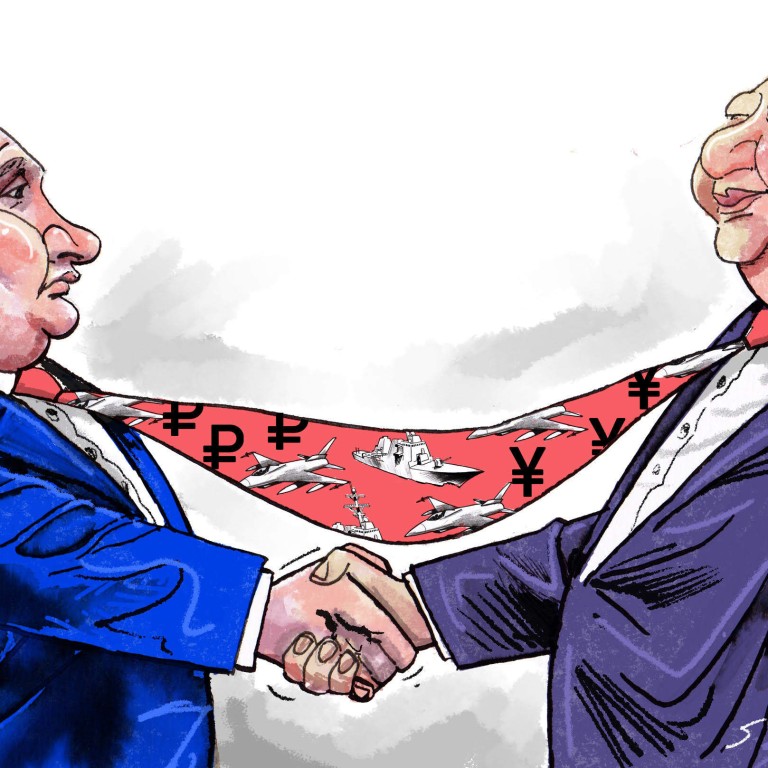 How China and Russia are growing even closer, economically and militarily
Not only is trade expanding between the two economies, they are moving to reduce US dollar exposure, as Russia continues to combat Western sanctions
The recent Vostok 2022 drills and the remarks of Beijing's No 3 official on his visit to Russia are also signs of closer ties
The G7 finally forged ahead and agreed to impose a cap on the price of Russian oil on September 2. Moscow rushed to retaliate by warning it would halt oil deliveries to the states implementing the measure. To reinforce the message, Russia on September 5 vowed not to resume gas deliveries to Europe –
originally stopped
owing to technical issues with the Nord Stream 1 pipeline – unless the sanctions are lifted.
As I
argued
earlier, geopolitics now trumps economics. However, this does not seem to apply to Russia's relations with friendly states such as China and India, which have been eagerly stepping up energy imports from Moscow.
As the most recent customs data indicates, for the first eight months of 2022, Russian exports to China grew by 50 per cent to US$72.9 billion (energy commodities traditionally constitute more than 75 per cent of Russian deliveries to China), while imports from China increased by 8.5 per cent to US$44.2 billion; clearly, Russian energy deliveries are a key factor in the record increase in bilateral trade. China accounted for 25 per cent of Russia's total imports in 2021, while in 2002 it had just a 5 per cent share.
Along with expanding trade, Moscow and Beijing are seeing closer relations in other areas. On September 1, it was reported that Moscow is considering purchasing US$70 billion in yuan and other "friendly" currencies to prevent the rouble from surging further. Such a plan marks a shift from the decades-long economic policy of accumulating savings in US dollars and euros, which proved ineffective for Russia when US$300 billion of its foreign reserves was frozen around late February.
Months after Russia's expulsion from the Swift payments alliance for banks, leading Russian banks have recently bounced back, with one of them, VTB, launching money transfers in yuan. Last week, Russian energy giant Gazprom announced that it would move its gas contract with China to
yuan and roubles
, in a move that is believed will help reduce US dollar exposure, and therefore vulnerability to American manipulation, for both economies.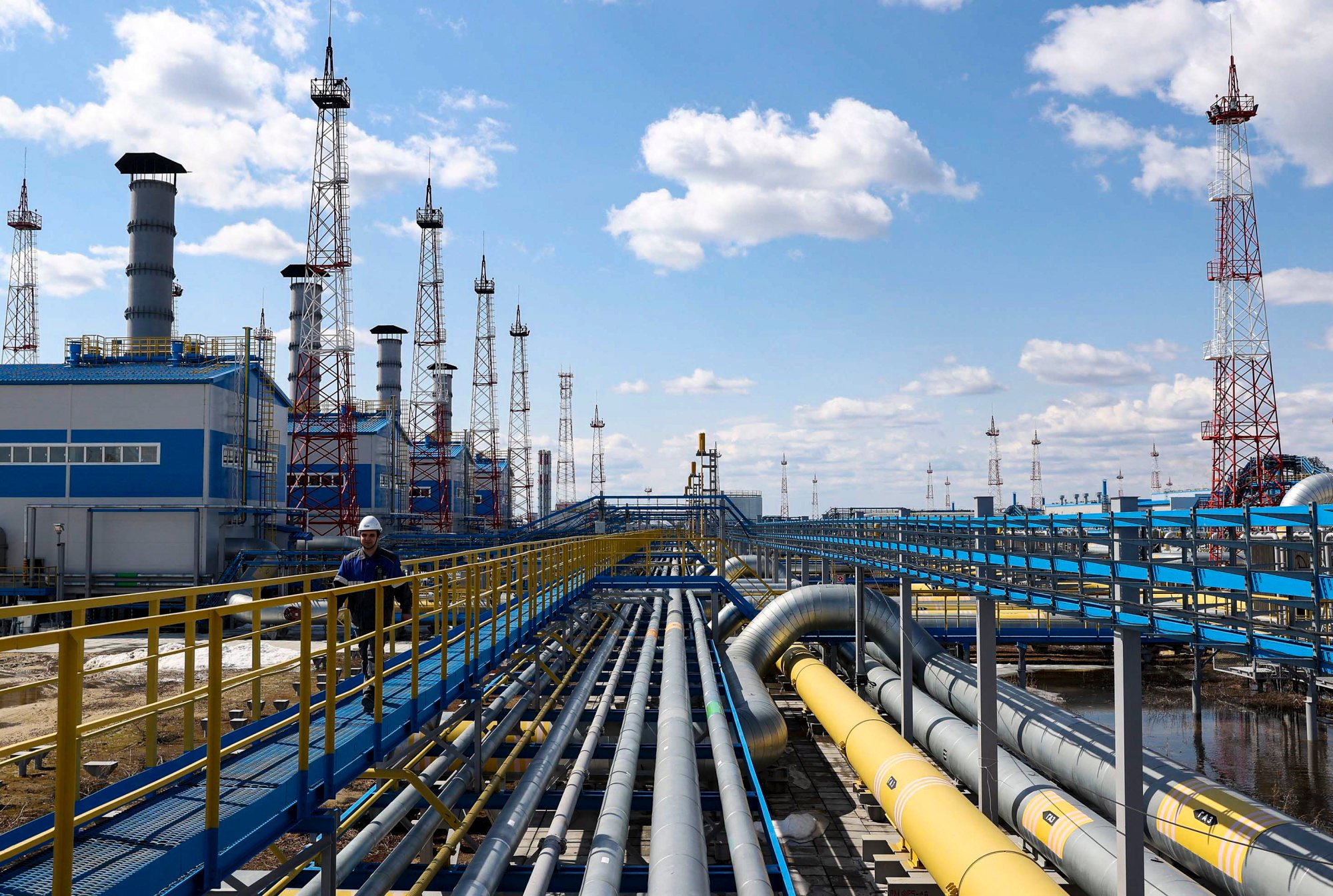 During a plenary session of the Eastern Economic Forum in Russia's eastern city of Vladivostok last week, President Vladimir Putin made a point of highlighting the independence of Sino-Russian relations from the West. Specifically, he noted that China would pay Gazprom half in roubles and half in yuan.
The forum was first held in 2015 as a mark of Russia's pivot to the East, after its relations with the West started to decline in 2014. Unlike in previous years, the forum was not attended by a prominent leader from the Asia-Pacific this time.
Also notable is how this year's forum shows the growing distance between Russia and the West. The largest foreign delegations were from China, India, South Korea, Armenia, Mongolia and Myanmar, while many African states participated for the first time. Furthermore, Russia has announced a second Russia-Africa summit, scheduled for mid-2023; the first such summit was held in 2019.
Despite the stated purpose of the Eastern Economic Forum, it cannot avoid high politics entirely. Last week, Putin took to the podium to reprimand the West for causing the current headwinds buffeting the global economy. He said: "I am referring to the Western sanctions frenzy and the open and aggressive attempts to force the Western mode of behaviour on other countries, to extinguish their sovereignty and to bend them to its will."
Unlike in 2018, Chinese President Xi Jinping did not attend the forum this year, but sent "the most cordial greetings" to Putin through Li Zhanshu, chairman of the Standing Committee of the National People's Congress. Li also
praised
the resilience of the Russian economy, despite the pressure of the sanctions, and reiterated Chinese opposition to unilateral measures of economic punishment.
After speaking to Putin in Vladivostok, Li travelled to Moscow, where he met Federation Council chairwoman Valentina Matviyenko and State Duma chairman Vyacheslav Volodin. Russian state news agency TASS reported Li as saying during his visit that China fully understands all the measures taken by Russia to protect its interests in Ukraine. He added that Beijing would provide assistance to Moscow when it comes to the protection of core interests; he also blamed the US and its allies for encircling Russia and instigating the crisis.
As part of the Vostok 2022 drills earlier this month, Russia and China conducted joint exercises in the
Sea of Japan
, a maritime zone that seems to be seeing an increase in Sino-Russian naval activity following a first joint passage through the
Tsugaru Strait
in October last year.
In a sign of deeper military cooperation with Russia, China dispatched more than 2,000 troops and 300 vehicles of various types to take part in the Vostok 2022 drills. This was the first time Beijing sent forces from
all three branches of its military
(ground, sea and air), including some of its most powerful main combat equipment units, to a single Russian drill. This all approaches the scale of the
Zapad/Interaction-2021 exercises
, which were believed to have significantly increased the quality and depth of Sino-Russian military and strategic cooperation.
Li's strongly worded remarks came days after the Vostok 2022 drills, which wrapped on September 7.
Later this week
, the Russian and Chinese leaders are expected to meet for the first time since the Beijing Winter Olympics, when they both travel to Uzbekistan to attend the Shanghai Cooperation Organisation summit. And then they are likely to meet yet again, on the sidelines of the
G20 summit
scheduled for November in Bali.
Danil Bochkov is an expert at the Russian International Affairs Council