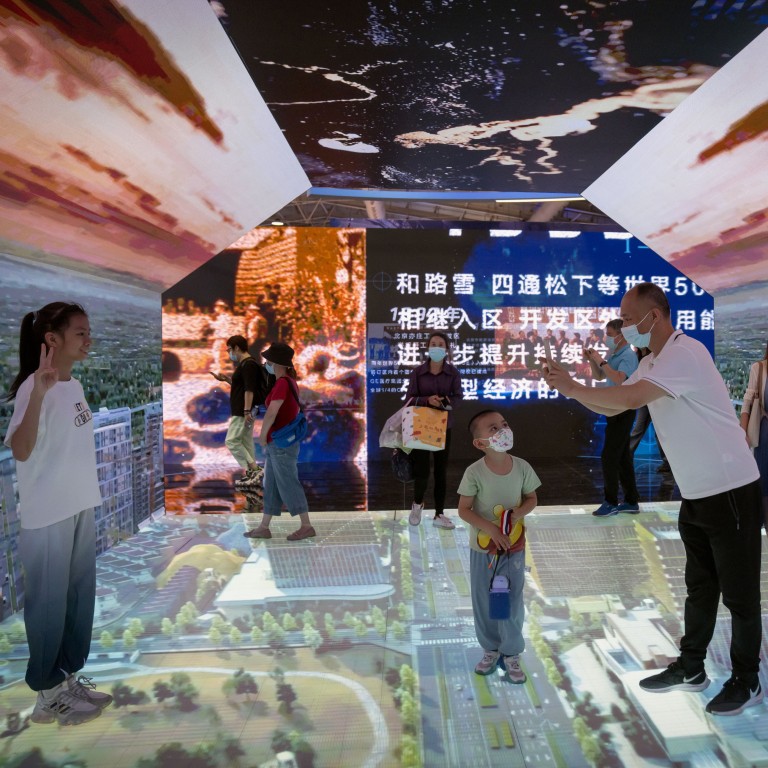 Metaverse must offer more than escapism before being called true innovation
There is a great deal of interest and investment going into the metaverse's long-term development, but its usefulness remains unclear
If innovation is meant to improve lives, the metaverse must show it can help solve real-world problems
Mark Twain is quoted as saying, "Buy land, they're not making it any more." If only Twain could have lived until the Web3 era, because they are now.
If you buy into the concept of the metaverse, there are endless supplies of "land" in the virtual world that are selling like hot cakes. For example, a parcel
in Decentraland
that is 16m x 16m – if one believes measurement units apply to the virtual world – could fetch up to US$5,800 at the time of writing.
In the physical world, real estate is valuable because of
its scarcity
. Why would virtual land have that kind of worth when availability is infinite and restricted only by the creators' self-imposed rules, and locations do not matter when a user's avatar can teleport from one place to another?
There is a lot we do not understand as the metaverse is being defined and moulded. In a nutshell, it offers an immersive 3D internet where users can interact with others, conduct business and perform transactions in cryptocurrency.
Populism and other social movements have accelerated the mass adoption of digital identities, decentralised platforms and carefully crafted self-presentation. Nonetheless, we need to dissect an innovation claim based on whether it is built for the common good or merely for experimental and sensory stimulation.
In the construction world, architects are exploring seamless integration of building information model digital twins and mixed reality devices. However, a metaverse sceptic might argue that offline and local uses can provide the same experience and training without necessarily tapping into larger metaverse platforms.
If we believe innovation should improve our lives, we should strive for ideas that confront our shared problems head-on, resolve issues such as extreme poverty, wealth inequality and discrimination, discover new energy sources, minimise waste and protect the environment.
Real-world crises are many and awaiting great minds to solve them. Former head of Greenpeace Paul Gilding once said, "How we respond now will decide the future of human civilisation. We are the people we've been waiting for. There is no one else. There is no other time. It's us and it is now."
Genuine innovations should offer more than an experiential platform to escape. In this regard, the metaverse has a lot to prove before it should be considered one of them.
Dennis Lee is a Hong Kong-born, America-licensed architect with 22 years of design experience in the US and China