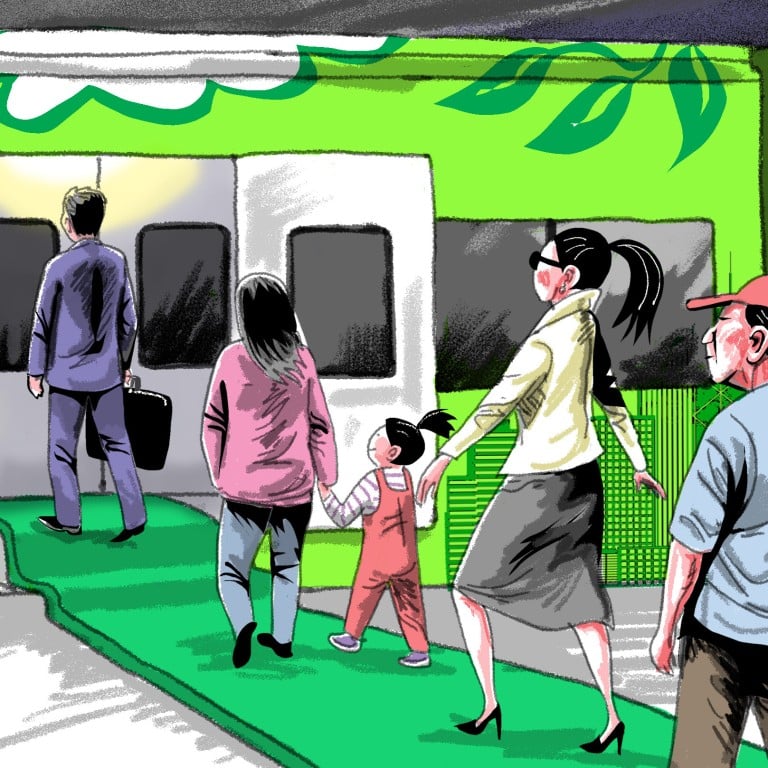 How free public transport can help Asian countries tackle climate change and inequality
Some countries are embracing free or nearly-free public transport in an effort to reach their climate goals and fight inflation
While this is not a panacea, it offers a way for Asia to address environmental issues and traffic congestion that slows economic growth
Free or nearly-free monthly public transport throughout an entire country sounds too good to be true and, in Asia, it is almost unthinkable. In Europe, however, this solution is being increasingly embraced and could be a new normal to reach climate goals and fight historic
levels of inflation
.
To ease people's financial burden, typically bureaucratic Germany recently introduced one of its boldest experiments with lightning speed. It offered a €9 (US$9) monthly transport pass for local and regional public transport across the nation for anyone, including international tourists, from June to August. Spain is following suit with its own public transport discount making some rail journeys free until the end of the year.
The Association of German Transport Companies estimated that 52 million such tickets were sold, and I was among the buyers in August. This number does not include the 10 million season-ticket holders who were automatically granted one. An estimated 1 billion journeys were made monthly using the pass.
Coming with a hefty price tag of €2.5 billion, this has turned out to be one of the German government's most popular policy decisions. German public opinion points to overwhelming support for its continuation.
Is it feasible for Asian countries to replicate this countrywide solution? As much as I would like to jump on the bandwagon after experiencing Germany's success and say yes, the reality is more complicated. It is important to understand the public transport access rate and user penetration rates in different countries.
Despite some criticism over its public transport reliability, Germany is still known for having one of the most comprehensive networks in the world, with more than 90 per cent of its population having access to public transport in 2020. The figure for the capital Berlin is 99.5 per cent. However, its user penetration rate this year is only 54.9 per cent, so hopefully the €9 ticket experiment has helped foster a behavioural change by convincing people to ditch their cars for more public transport rides.
In my native Malaysia, our 100 ringgit (US$22) unlimited public transport monthly pass for the Greater Kuala Lumpur region, in operation since 2019, is the closest to the German €9 experiment in the region. The Malaysian government aims to achieve 40 per cent public transport usage by 2030.
However, the transport network is still marred with huge inefficiencies, including poor network coverage and a user penetration rate of around 33 per cent. It also does not cover the entire country, despite strong demand to avoid using a car for intercity journeys.
There are cities that have introduced free public transport, and Luxembourg's entire national public transport network is free, but they have yet to see meaningful drops in car rides despite experiencing ridership increases. In other words, what worked for Germany might not necessarily work for Asian countries in search of climate-friendly results.
Chee Yik-wai is a Malaysia-based intercultural specialist and the co-founder of Crowdsukan focusing on sport diplomacy for peace and development