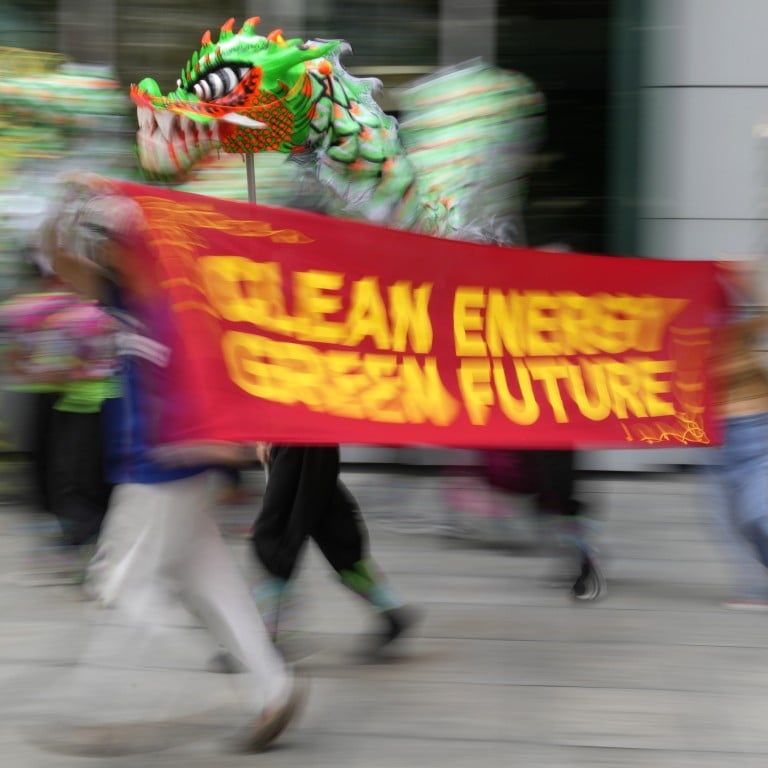 Opinion
Eye on Asia
by Mathieu Nègre
Eye on Asia
by Mathieu Nègre
US and China must return to climate cooperation soon – without Asia, the energy transition will fail
Asia is a major contributor to both climate-hurting emissions and climate-helping solutions, from renewable energy to electric vehicles
For key decision-makers in the region, this is a chance to continue to show leadership and move forward – the West cannot lead the energy transition alone
China's recent decision to
suspend cooperation
with the United States on climate change comes at a very inopportune moment, given the increased importance of Asia in the fight against climate change.
Awareness of the need for an energy transition has come later in Asia than in Europe. This was partly justified by Asia's lower share of historic carbon emissions. Back at the Earth Summit in Rio de Janeiro in 1992, the Asian continent was responsible for only 16.5 per cent of historic emissions.
But 30 years of industrial success and urbanisation have modified the landscape. According to the latest data, Asia's share of emissions is now up to 31 per cent while that of the old industrial nations (Europe and the US) is down to 46 per cent – and Asia's share will most probably continue to increase.
Asian start-ups are also rising through the ranks. BloombergNEF recently released a study about "climate unicorns". It estimates that 13 companies from Asia have reached that status, making the region the most represented after North America, and ahead of Europe.
The movement is also being confirmed on the ground by individual companies joining climate initiatives in ever-increasing numbers. The latest progress report from the Science-Based Targets initiative shows that 449 Asian companies had an approved science-based target or a commitment towards it at the end of last year, 20 per cent of the global total and ahead of North America.
Importantly, the level of acceleration among "high-impact companies" is similar to what we have seen in Europe. This is a welcome development, as there is still a lot of ground to cover, with most of such companies not having a commitment in place yet.
For the key decision-makers in the region, this is an opportunity to continue to show leadership and move forward. A successful global energy transition cannot take place without Asia.
Mathieu Nègre is head of Union Bancaire Privée's (UBP) emerging equities impact team and co-manages UBP's impact emerging market strategy