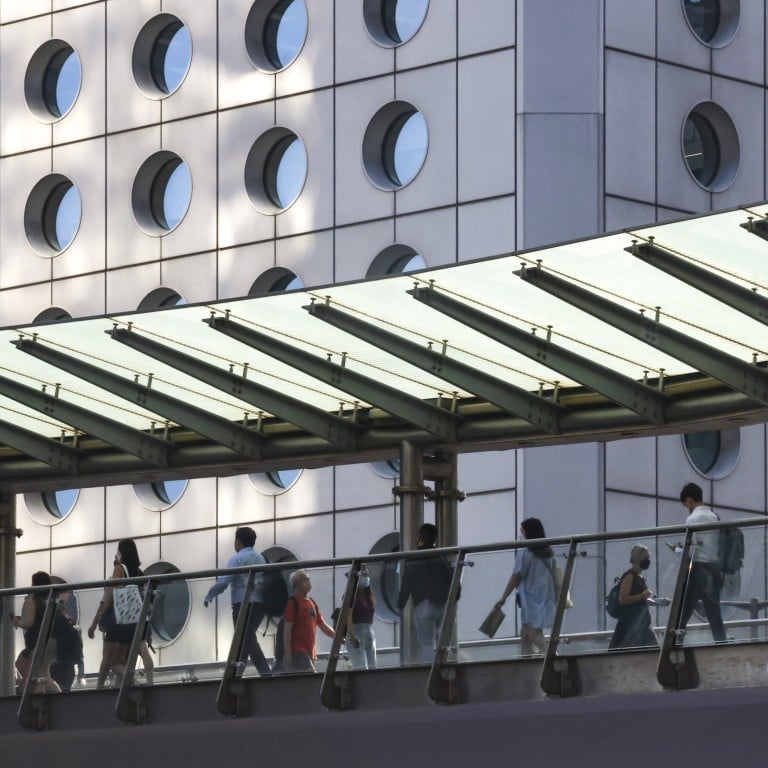 Tackle Hong Kong's brain drain head on, starting with the gender pay gap
The government has been taking the brain drain seriously, ahead of an all-important financial summit to be hosted in the city in November
For a start, the chief executive should tackle the problem by addressing the gender pay gap and unlocking the potential of working women
When he was still chief secretary, John Lee Ka-chiu responded to an article on Hong Kong's perceived brain drain and wrote of his faith in the city's continuing appeal to global talent. Months have since passed, he has moved up the ranks and is now chief executive, yet the issue of the city losing its best and brightest has become a more pressing concern: how will the
loss of talent
, home-grown or not, impact the recovery of our
pandemic-battered economy
?
As Lee acknowledged in his response to the article on the brain drain, people have left the city for many reasons, and some "have been unable to return, taken up temporary residence elsewhere or delayed plans to come to Hong Kong until the pandemic situation stabilises and travel restrictions have eased". While we have come a long way since the
21-day hotel quarantine
and frequent flight bans, as the rest of the world continues to open up, Hong Kong is as good as strapped in a straitjacket.
Many do appreciate the difficult position Hong Kong is in, as the city is undeniably part of China. Being stuck in limbo, neither in step with the mainland nor with the rest of the world in terms of Covid-19 measures, has made it challenging for us to attract talent.
This gap widened from 15.8 per cent last year and 6.98 per cent five years ago. Income disparity worsened for professional women as well; they earned 15.6 per cent less than men this year, whereas the gap was 11.1 per cent in 2018.
Even for women in clerical jobs, there was a gap of 4.7 per cent. Age was also a factor in the income disparity, according to the data.
For years we have been talking about unlocking and tapping the full potential of women in the workplace to address the ageing of our population. It is clear that when times are tough, women are harder hit and paid less.
During the pandemic, women have also had to take up more unpaid work as caregivers to family members. It is counterintuitive to be disincentivising women from returning to the workforce after they take time off for family reasons. While the government is a model of equal opportunity employment, it must do more.
Mr Lee, please start plugging the brain drain by making it equally financially rewarding for women to work in this city. We can't afford not to create a level playing field for women in the workplace.
Alice Wu is a political consultant and a former associate director of the Asia Pacific Media Network at UCLA