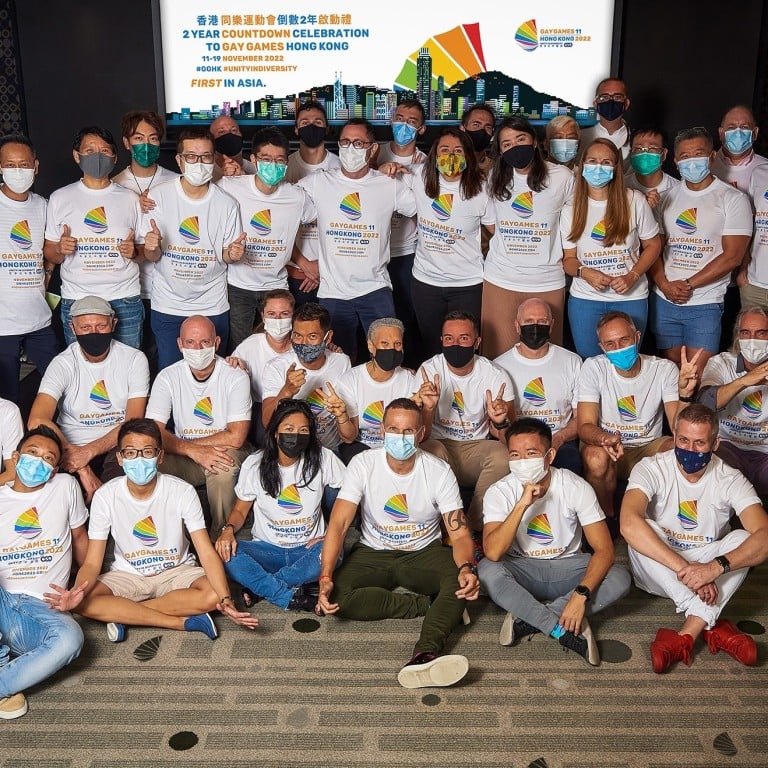 Opinion
Editorial
by SCMP Editorial
Editorial
by SCMP Editorial
Staging the Gay Games will send a positive message
Being a co-host of the scaled-back event in November next year will provide a perfect opportunity to show that Hong Kong is reconnecting with the world
When Hong Kong's bid to host the next
Gay Games
was declared the winner, in 2017, we lived in a different world. The city's staging of this major international sports and cultural event was planned for November this year. But it was
postponed for 12 months
because of the pandemic. Now, the festival in Hong Kong is to be scaled back. Guadalajara in Mexico has been lined up as a co-host. This is sad to see, but it is understandable in the light of Hong Kong's ongoing battle against Covid-19 and related restrictions.
The original plan was for there to be 12,000 participants in 36 events. This has been cut back to 7,000 taking part in 22 disciplines. Others will take place in Guadalajara.
It is still hoped 25,000 visitors will arrive and that international athletes will participate. But the organisers are prepared for a reduced turnout limited to locals should quarantine still be required for arrivals to the city.
It will still be an exciting occasion with a variety of sports planned, including aquatics and track and field. In Hong Kong, there will also be dragon boat racing and even mahjong.
The fact that steps are being taken to guard against the possible impact of quarantine a year from now underlines the challenges Hong Kong faces in opening up and reconnecting with the world.
But the Gay Games provides a perfect opportunity to show this has been achieved. The event, if open to overseas visitors, would boost the city's battered economy. It was originally estimated that it could bring in as much as HK$1 billion (US$127.4 million) .
Staging the Games will also send a very positive message about Hong Kong at a time when the city is seeking to rebuild its international image. The hosting of the event, which is open to all regardless of sexual orientation, has been criticised by conservative politicians.
It should not be stigmatised. The Games provide a perfect platform for showcasing the city's diversity and inclusiveness.
Hong Kong will be the first Asian city to host the Games. The government should help facilitate the event, ensure the organisers can book public venues and promote it enthusiastically. It is too good an opportunity to miss.