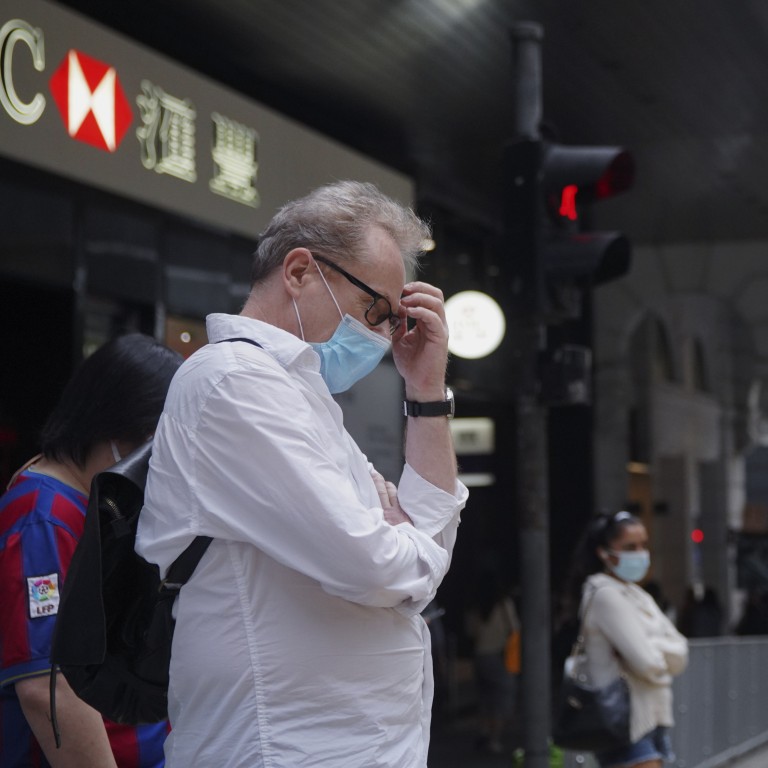 Amid Covid-19 pandemic fatigue and brain drain, Hong Kong – and mainland China – must open up quickly or risk being left behind
Home-grown talent and professionals from the Greater Bay Area are no substitute for what is available from a global talent reservoir. Close human connection makes a difference
While Hong Kong takes important but baby steps, our rivals are making great strides. Something fundamental needs to shift here – and on the mainland
We are sick and tired not just of hearing about Covid-19 but having to live in its shadow. What more is there to say? Well, I'm back after nine weeks in France, Germany, Italy, Spain and the United Kingdom, returning to Hong Kong in late August after my first academic trip abroad in almost three years.
All except two weeks were spent on professional, long-delayed activities: an important satellite project, a key research paper completed and submitted while working directly with collaborators, a scientific database porting project initiated, a conference talk given. This trip was a vital reboot to the many research endeavours put on hold or run
on Zoom
.
After months of effort, I had been given permission to leave Hong Kong and meet work colleagues overseas again. I was also, at long last, able to see some family. I am very lucky to have had these opportunities, especially given what so
many endure
here, but this is the nature of my vocation and why I was lured to Hong Kong in the first place.
The contrast between my travels and what awaited me when I returned could not be starker. In Europe, I was free to mingle, eat, drink and, yes, even be merry without worrying about masks, RAT tests, PCR obligations, quarantine and myriad other small but tiresome inconveniences that made coming back much harder than expected.
This is while the rest of the world and our competitors moved on months ago.
For many, what we have endured for nearly three years has caused such fatigue that even small impositions can be the straw that breaks the camel's back. In academia, the exodus is clear; I am aware of a university staff accommodation block having lost one-third of its occupants in the last 18 months.
What if China were to apply its powerful national mentality to a vaccination programme focused on the elderly and vulnerable, using the best vaccines available?
It is time for a policy re-evaluation, given the high transmissibility but lower mortality rates of the latest Covid-19 strains. It cannot be contained without immense continuous effort and indefinitely closed borders. The Chinese way was the right policy early on but things have evolved.
There is no issue of losing face by adapting to the new realities. Globally, it is the new normal and a shift to a regime of control, vaccination and boosters is necessary so life can resume.
Quentin Parker is an astrophysicist based at the University of Hong Kong and director of its Laboratory for Space Research