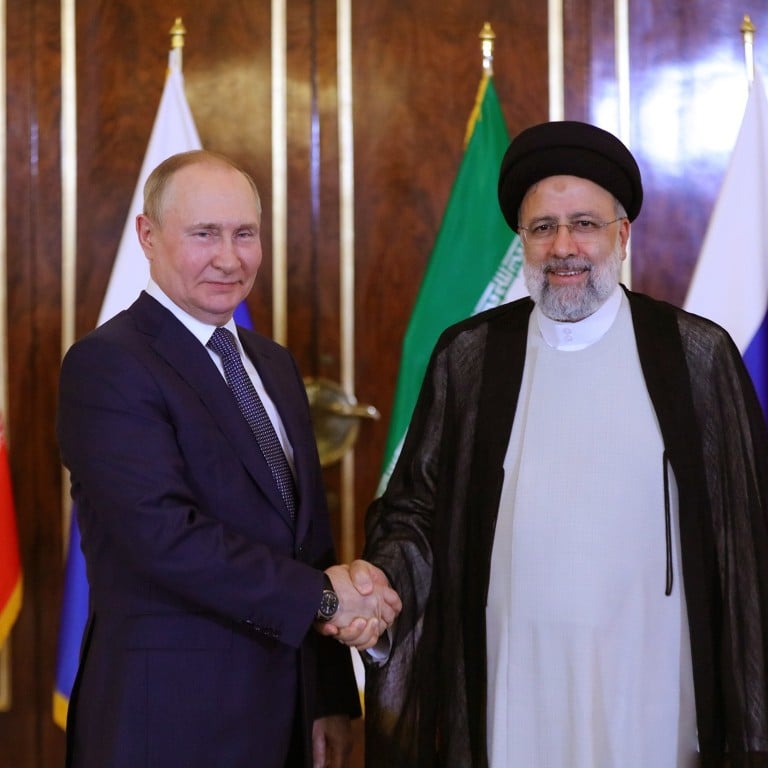 'Radical entente' in Russia's corner could be double-edged sword for China
Russia has affiliated itself with North Korea, Iran and Syria, whose anti-US activities are aligned with Moscow's foreign policy goals
This informal grouping could pose a dilemma for China, which wants to prevent Russian defeat but also not prolong the war in Ukraine
Ominous new signs suggest Russia's foreign policy could become even
more extreme
soon. In effect, Russia has affiliated itself with a grouping known as the "radical entente".
The original "radical entente" emerged in the early 1980s and comprised North Korea, Iran, Syria and Libya. Its member states collaborated in a shared effort to resist the United States, harm its interests and expel it from the Middle East and East Asia.
To accomplish its strategic objectives, the entente employed three distinct types of mutual support activities: logistic, operational and joint efforts to stretch US forces thin.
For example, while welcoming Nicaraguan president Daniel Ortega to North Korea, Kim Il-sung declared, "If the peoples of the revolutionary countries of the world put pressure on and deal blows at United States imperialism in all places where it stretches its talons of aggression, they will make it powerless and impossible to behave as dominator any longer."
Muammar Gaddafi, then Libya's leader, endorsed this scheme when he said on March 2, 1984, "We must force America to fight on 100 fronts all over the Earth. … Through the peoples' war of liberation, we can force America to fight on all fronts."
Libya, of course, is no longer in the group. However, Russia is increasingly joining forces with the entente. Moscow sees the coalition's activities as in keeping with Russian President Vladimir Putin's grand strategy of expelling the US from what the Kremlin calls its "near abroad".
On August 9, Russia launched a Kanopus-V satellite on behalf of Iran. The satellite allows Tehran to collect high-resolution imagery to support its and its proxy forces' operations against the US and its regional allies.
Today, Assad is trying to repay his debt to Putin. The New York Times reported on March 31 that a contingent of Syrian soldiers had arrived in Russia for military training before heading to Ukraine. This is a demonstration of the entente's operational support function.
Combined, a new "radical entente" increasingly involving Russia is acting energetically to try to roll back US global influence and undermine its interests. It is also hard at work supporting Russia in its war in Ukraine. Consequently, proxy wars are already being waged by the big powers and increased odds of World War III could be closer at hand.
It appears that China sees the continuation of the Ukraine conflict as potentially dangerous. It would thus view the entente's efforts to shore up Russia as a double-edged sword – welcome in preventing a Russian defeat but unhelpful in prolonging the conflict.
Dr Avigdor Haselkorn is a strategic analyst and the author of books, articles and op-ed articles on national security affairs