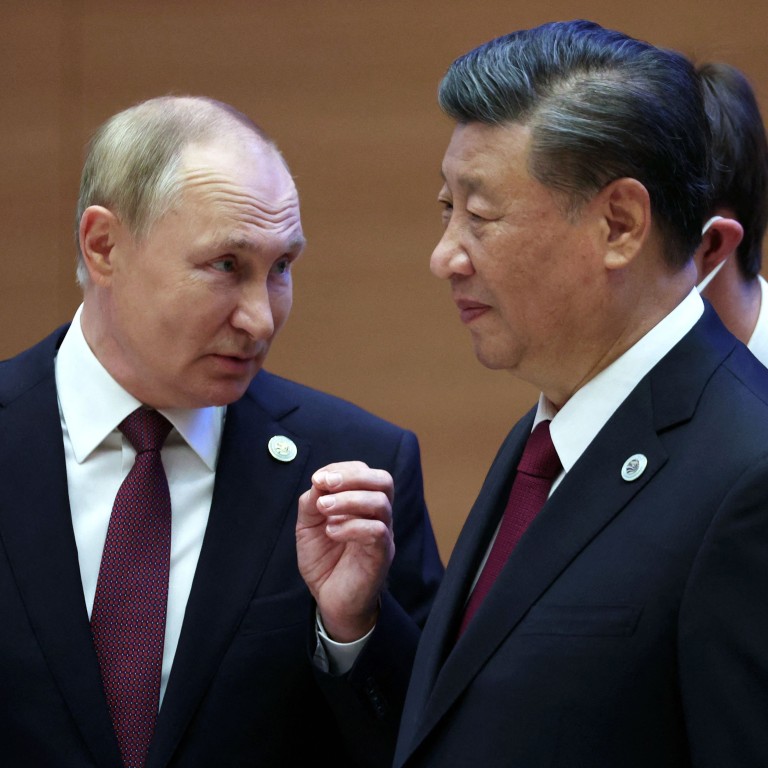 Why is the US provoking China if it needs Beijing to help end the Ukraine war?
It is peculiar how Washington expects help from China on Ukraine while maintaining a campaign of hectoring and humiliation, including on China's refusal to condemn Russia, and on Taiwan
Much as Nixon's visit to Beijing reshaped the US-China relationship, peaceful means can be found to end both cross-strait tensions and the Ukraine conflict
To those wishing to see a rapid conclusion to the war in Ukraine, including many in China, the West's approach seems rather peculiar. In the wake of a Shanghai Cooperation Organisation (SCO) meeting in Uzbekistan, during which Russian President Vladimir Putin noted China's "
questions and concerns
", Western coverage seemed more concerned with
driving a wedge
between China and Russia than ending the war on mutually agreeable terms.
This follows a US pressure campaign on China's refusal to condemn Russia, which amounted to a series of
ham-fisted threats
compounded by US House Speaker Nancy Pelosi's
Taiwan visit
.
In Russia, Xi and Putin's remarks at the SCO were cited as evidence that Moscow retained Beijing's support. Chinese state media, meanwhile, emphasised how the SCO meeting illustrated China's role as a responsible international stakeholder – a position the West seems to demand that Beijing play, while simultaneously preventing it from doing so.
It is understandable, if tiresome, that in election years, American politicians and officials compete to appear "tough on China". Likewise, in peaceful and troubled times alike, it is established US foreign policy that it should be closer to Russia and China separately than the two are to each other.
Instead of noting and welcoming China's relative neutrality, Washington has responded with threats, accusations and deliberate provocations at a politically sensitive time.
Despite their differences and heated rhetoric, China and the United States have a shared interest in promoting global peace and prosperity. If Beijing or other outside parties are to play a constructive role in bringing the Ukraine war to an end, they must maintain relative neutrality and broad-mindedness, proceeding with great subtlety and care.
However, Washington's habit of playing the hero to its Western and domestic audiences, while causing, exacerbating and extending conflicts around the globe, threatens to take this time of uncertainty and transformation into a far bleaker age.
Dong Lei is a non-practising solicitor in Hong Kong and the principal at AB Highwood Consultants