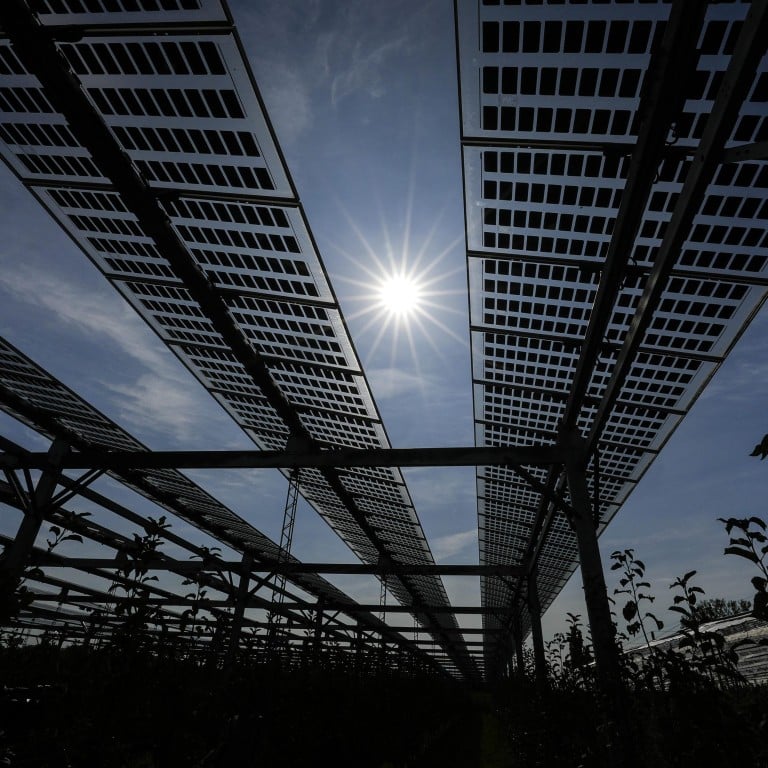 Opinion
Macroscope
by Marcella Chow
Macroscope
by Marcella Chow
How Europe's energy crisis could spur faster shift to renewables
Rising inflation amid shrinking gas supplies from Russia is pushing Europe to the brink of recession, but there could be a long-term silver lining
Europe's response includes measures to accelerate the shift to renewable energy sources and remove hurdles that slow new projects
European inflation has hit record levels in recent months, with the consumer price index in the euro zone rising 9.1 per cent year on year in August. The epicentre of this rapid rise is the
energy supply shortage
caused by Russia's invasion of Ukraine.
Reduced gas supplies stem from policy initiatives such as the European Commission's REPowerEU plan to reduce the bloc's
dependence on Russian gas
by two-thirds this year. This was further exacerbated when Moscow cut supplies to countries that refused to settle payments
in Russian roubles
and its halting of Nord Stream 1 gas flows.
Although prices have eased recently, Dutch natural gas futures prices are still up close to 300 per cent, relative to 2021 levels. This rise in inflation has eroded household spending power as well as consumer and business sentiment in Europe, pushing the region to the brink of recession.
To fully grasp the issue, it is helpful to look at how dependent each major European economy is on Russian gas supplies. Finland (92 per cent), Germany (59 per cent) and Denmark (52 per cent) were the most reliant among all European economies on Russian gas imports as a share of their total gas consumption before the war in Ukraine.
It's also important to look at the percentage of gas in total energy consumption. In 2021, gas constituted a large portion in Italy (42 per cent), the UK (40 per cent) and the Netherlands (34 per cent).
Finally, there is ability of a country to stockpile gas supplies in case of a shortfall in deliveries. From this perspective, Finland (zero storage capacity), Sweden (1 per cent) and the UK (1 per cent) are the most vulnerable.
Considering all three metrics, Finland, Germany and Italy are most vulnerable to the drop in gas supplies from Russia. However, gas only accounts for about 7 per cent of Finland's energy mix, which reduces its vulnerability. On the flip side, Denmark, France and Sweden appear to be more insulated, given their low gas usage and decent storage capacity.
In response to this rapid rise in inflation, the European Central Bank (ECB) has embarked on its most acute cycle of
interest rate rises
in decades. It increased rates by 75 basis points this month in its single biggest rise since it began setting monetary policy in 1999.
However, sceptics could be inclined to question the effectiveness of this move. Raising
interest rates
limits the demand for spending and investing, which subsequently brings down inflation. It can be argued that the ECB's problem is entirely different, with inflationary pressures stemming from supply disruptions.
Nonetheless, it will continue to tighten financial conditions as it seeks to rein in inflation, even at the expense of growth. Governments, meanwhile, are keen to offer
support to households
and affected sectors to soften the hit.
Individual European governments can deploy their own fiscal measures to ease the pain of rising costs by setting national energy policies.
Fiscal support
has come in the form of spending packages to shore up household spending alongside price caps, tax cuts and other measures to support incomes.
This serves as a short-term but important solution. According to the International Energy Agency, even if gas storage in Europe reaches 90 per cent by October, supplies could still be perilously low by next February if Russian gas is completely cut off. Fiscal intervention will help prevent energy costs being fully passed onto households during the coming winter.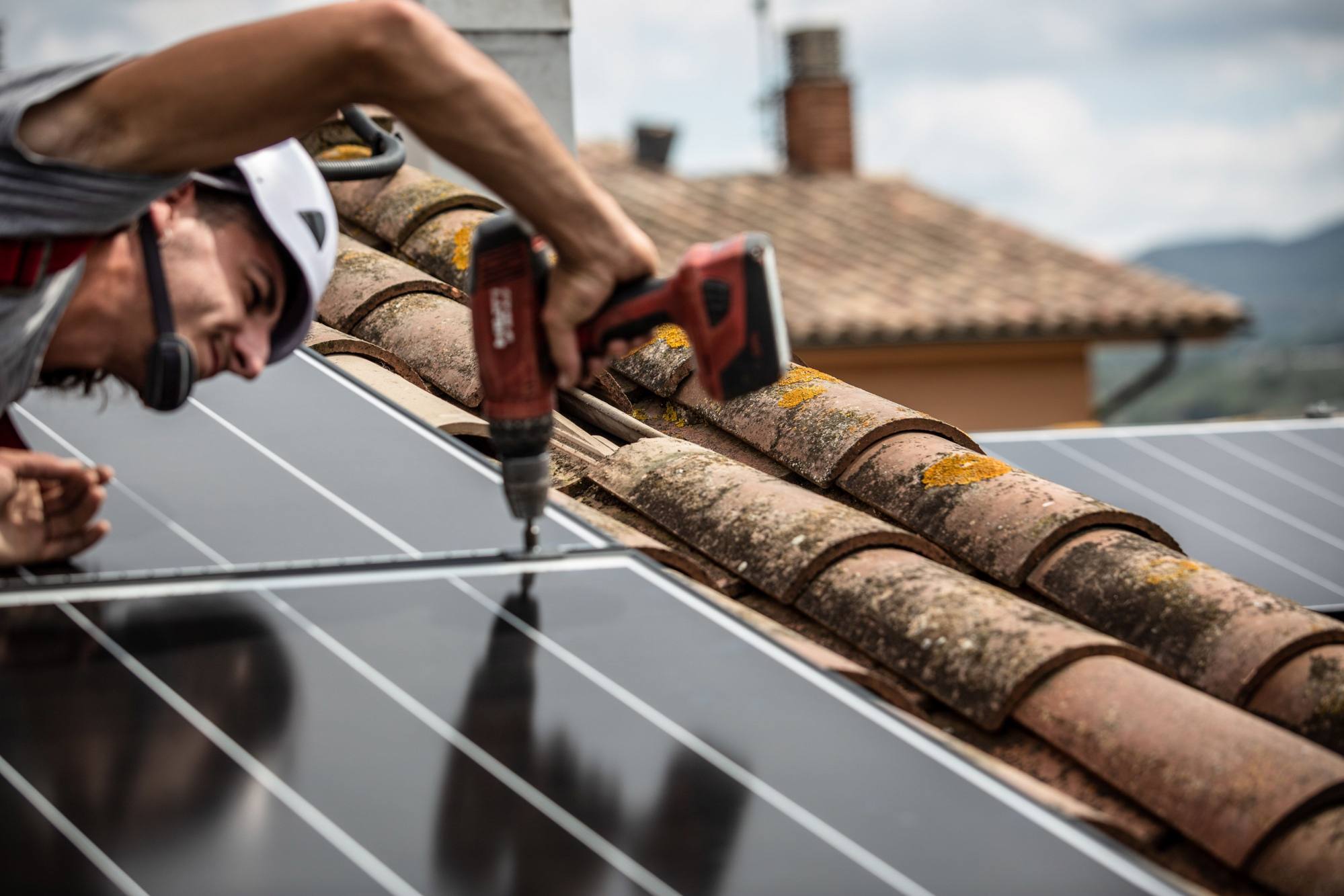 In the long term, Europe is hedging its bets on the transition to renewable energy. While a near-term increase in the use of alternative fossil fuels might be unavoidable while mitigating the economic damage from a shortfall in Russian gas, the energy crisis will undoubtedly accelerate national spending and investment on
renewable energy
.
The European Union is raising its renewables target to 45 per cent of the total energy mix by 2030, up from 40 per cent in previous plans and around 20 per cent today.
Having said that, the slow and complex process to permit the go-ahead of renewable energy projects is a concern as it can take several years, hence the REPowerEU plan also seeks to ease the current administrative red tape. This should greatly speed up the transition to renewables and propel Europe towards a more structural solution to the current energy crisis.
Marcella Chow is a global market strategist at J.P. Morgan Asset Management