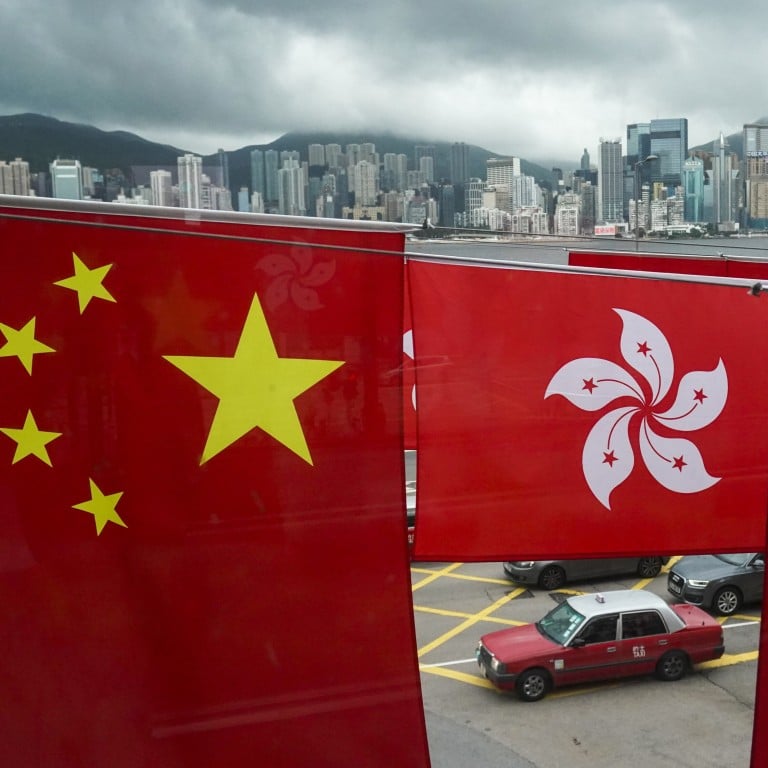 For Hong Kong today, the Sino-British Joint Declaration is just a piece of paper
Despite having different points of view, China and the UK papered over their differences with constructive ambiguity to sign the Joint Declaration
Beijing's mistake was perhaps trusting that Hong Kong could tackle social injustice on its own, against a backdrop of great power competition
Is Hong Kong a lost city, or is it poised for rebirth? It was always a "borrowed place, borrowed time", to borrow from the title of legendary journalist Richard Hughes' book on the city; both Hong Kong and Hughes were also immortalised in a
John le Carré novel
set at the intersection of espionage and the media in a borderland of great power conflict.
Having returned the city on
July 1, 1997
, can Britain hold China to the 1984 Joint Declaration?
Treaty for a Lost City, a new book by Chinese University of Hong Kong law professor C.L. Lim, is a meticulously researched volume on how the Sino-British Joint Declaration came into being and whether it still has the force of law on both sides.
There is a presumption that the Joint Declaration granted Hong Kong democratic rights. The legal story is much more complex. This book draws on materials, including files from the British National Archives, the Basic Law and the International Covenant on Civil and Political Rights, and lays out the facts and positions for the reader to judge who is right or wrong.
Cities and states are defined by legal constitutions, communal values, geography, culture and history. Prior to 1841, Hong Kong was indisputably part of China. Although Hong Kong Island was ceded under the Treaty of Nanjing after the first Opium War, the expiry of the 99-year lease on the New Territories meant that Britain could not hold onto Hong Kong after 1997.
The current government of China, like the previous one, did not recognise any unequal treaty with the Western powers, but adopted the face-saving position that "a sovereign may delegate under international law such control or authority to another for a limited period". Once this sovereignty was resumed, however, the People's Republic of China would not brook any interference in sovereign matters.
In a normal legal dispute, the arbiter would be an independent court, but who could judge a case between China and the United Kingdom, which are both among the five permanent members of the United Nations Security Council with veto power?
As for the court of global public opinion, it is today dominated by the English-speaking media. As the media becomes more ideologically driven, it is unlikely that deeply held views can be changed by legal arguments.
With confidence slipping, the Hong Kong currency was under attack, only to be restored by a peg against the US dollar. This gave impetus to the negotiation for the terms and conditions of returning Hong Kong. But British negotiators were playing a weak hand, in seeking to retain as much influence and economic benefit as possible post-1997.
Instead, it states that Hong Kong "will enjoy a high degree of autonomy, except in foreign and defence affairs" and that rights and freedoms will be ensured by law in the special administrative region.
Continuing protest violence would have destroyed Hong Kong, which was deeply polarised. Between a rock and a hard place, the national security law was the least painful alternative Beijing could choose.
Meanwhile, the irony remains that in Britain, only 0.2 per cent get a vote in the Conservative leadership election that recently decided the prime minister. Clearly, political systems don't practise what they preach.
In Hong Kong, the elite failed to tackle social injustice, and to provide young people with affordable homes and well-paid jobs. Beijing's mistake was perhaps to trust that Hong Kong could resolve these issues on its own, against a backdrop of a larger struggle between China and the West.
A treaty is only a piece of paper. A city cannot be lost to either Britain or China, but when it loses its direction, it needs to find its footing again. International law is unlikely to provide answers, however, in a new age of great power competition.
This book is a major contribution to our understanding of how international law is only one of many guides to the future. Hong Kong has to rediscover its identity within a larger identity. Then again, that is an issue and opportunity facing many islands within the ocean of mankind.
Andrew Sheng writes on global issues from an Asian perspective