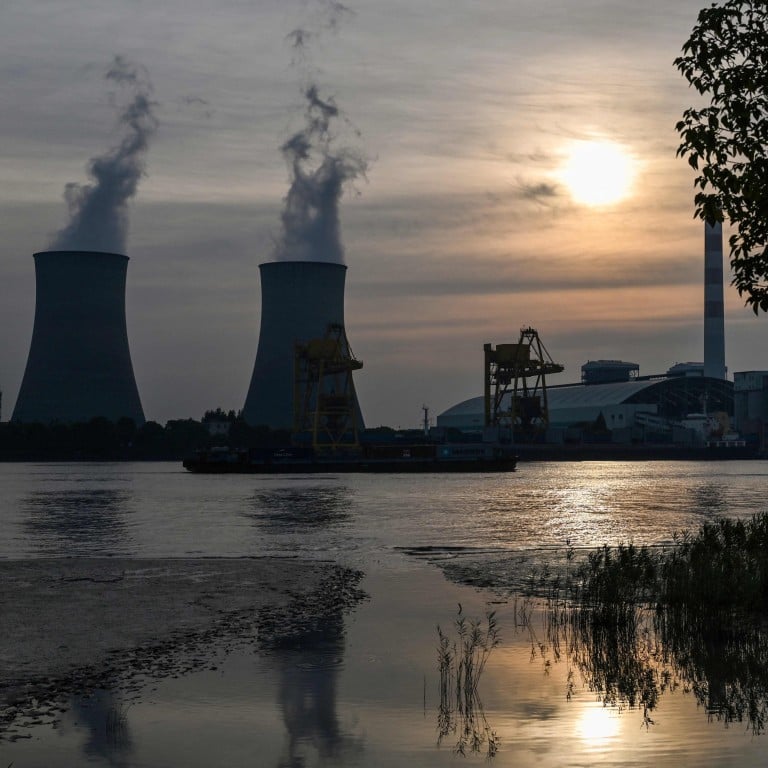 Don't let China's 'coal boom' enable backsliding on climate pledges
China's surge in coal production to handle rising electricity demand is an act of crisis management rather than a boom
The sight of new coal power plants being built and Beijing having second thoughts about its climate commitments should be a huge concern
By some measures, the coal sector is experiencing a boom in China. The government continues to grant permits to new
coal power projects
. Coal production hit record levels this year, and more coal plants were
switched on
this summer to meet electricity demand amid heatwaves.
But the financial reality is less rosy. Around 80 per cent of state-owned coal power producers were loss-making in 2021, costing about 100 billion yuan (US$14.2 billion). This is a result of rising coal prices and a rigid
electricity pricing system
that means power generators cannot pass on growing costs to consumers.
While utilities have been more cautious in starting new projects, miners have received the political mandate to raise production. China's planning agency targeted a
300-million-tonne
rise in production, with output hitting record levels earlier this year. But this is no coal boom – it is crisis management.
It is a crucial year, politically, for the Communist Party and President Xi Jinping. A note from China's planning agency in March said, "Major coal-producing provinces and relevant state-owned enterprises should make every effort to expand coal mining … to ensure stable supply of coal during the 20th National Congress of the Communist Party of China and the peak electricity periods in summer and winter."
The latest energy statistics support the assessment that the rise in coal production and project approvals is a crisis response rather than a policy shift. From January to August, the amount of power generated by coal, which is directly linked to greenhouse gas emissions, stagnated. However, coal stockpiles at power plants are more than double those of August last year.
This is not to dismiss China's coal problem. More than half of the coal power pipeline globally is located in China. In the first half of this year, Beijing granted permits to new coal power projects equivalent to half the capacity of Germany's entire coal power fleet.
But such concerns should be expressed with a good grasp of China's energy and climate politics. To do otherwise is lazy and encourages a sense of complacency.
At best, the "coal boom" argument leads observers to underestimate China's position as a strong contender in the clean technology race. It sold five times more electric vehicles than the US in 2021 while its solar power capacity is twice that of the European Union.
As governments scramble to secure power supplies in the face of soaring fossil fuel prices, they should avoid measures that increase their dependence on such fuels. Safeguards must be put in place to ensure any increase in use is temporary, is only to meet existing demand and does not damage long-term climate targets.
Other countries have put these measures in place even as they plan to raise coal power generation this winter. China should follow suit.
Byford Tsang is a senior policy adviser at E3G, an independent climate change think tank, working on China's climate policies and EU-China climate diplomacy