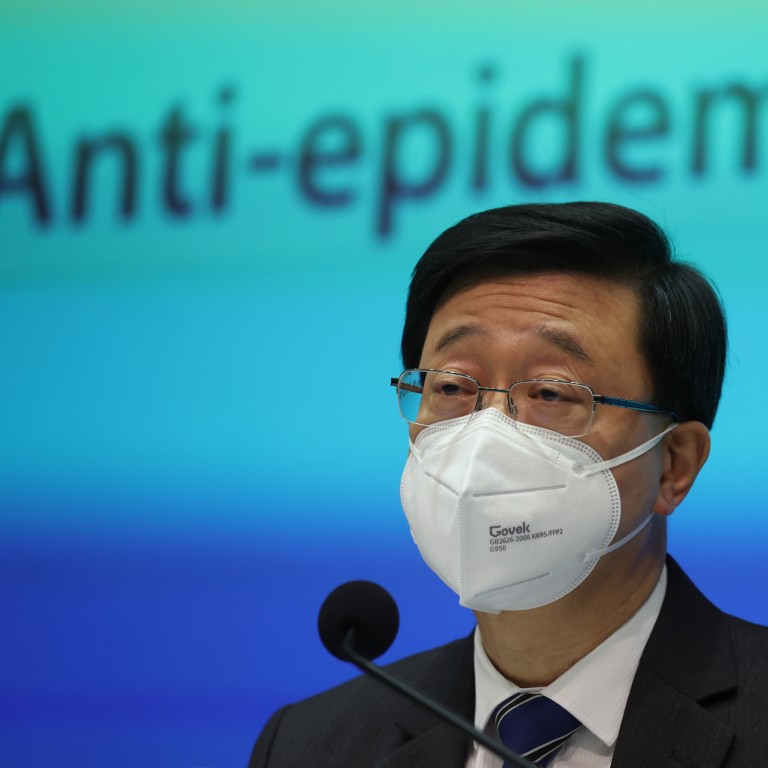 To get Hong Kong back on its feet, we need to be three steps ahead
With Beijing's blessing, John Lee's administration has started the process of reconnecting with the world, but scrapping hotel quarantine is just a start
As Singapore overtakes us as an international finance centre, and with a massive deficit looming and tourism facing headwinds, Hong Kong needs a clear plan to jump-start its economy
The World Dragon Boat Racing Championships have
sailed on
after the international federation moved its 2023 race from Hong Kong to the more welcoming shores of Thailand. Hong Kong has been cancelled, again.
The government had
barely rescued
the 25th Hong Kong marathon, which organisers had said they were cancelling but is now rescheduled for February. Chief Executive John Lee Ka-chiu came out to say his government would do its best to support the event and others like it, because it was in everyone's interests for "
these things to happen
".
Indeed, a lot of things need to happen. But before we get to that, let's be clear on what has already happened.
As for why, the report's authors stated the obvious: "Continuing travel restrictions in places like Hong Kong and Tokyo affect their ability to conduct normal levels of business."
Even our leading health experts and government advisers have gone from being proponents of strict controls to urging the administration to start the process of relaxing restrictions to let Hong Kong return to normality.
In January 2020, at the beginning of the Covid-19 pandemic, the University of Hong Kong's chair of infectious diseases Yuen Kwok-yung staunchly supported the stringent measures. Noting that others thought Hong Kong was overdoing it, he defended the city's actions and inconvenience it caused to residents and travellers as necessary, to be "walking at least three steps ahead of the epidemic".
We have our health advisers, business leaders and former chief executive to thank, as we can now finally talk about returning to normality. We also have Singapore to thank for putting us on notice. And every major event that has been cancelled has played an important part in Hong Kong finally being given the green light to make up for lost time.
The Lee administration's true test comes after the lifting of the hotel quarantine. The government must make clear its plans and blueprint for reopening and jump-starting our economy, which has been forced to idle for too long.
To borrow the words of our top microbiologist Yuen, the Lee administration must show not just Hong Kong, or Beijing, but the world that it is three steps ahead in getting Hong Kong back up and running again.
Alice Wu is a political consultant and a former associate director of the Asia Pacific Media Network at UCLA