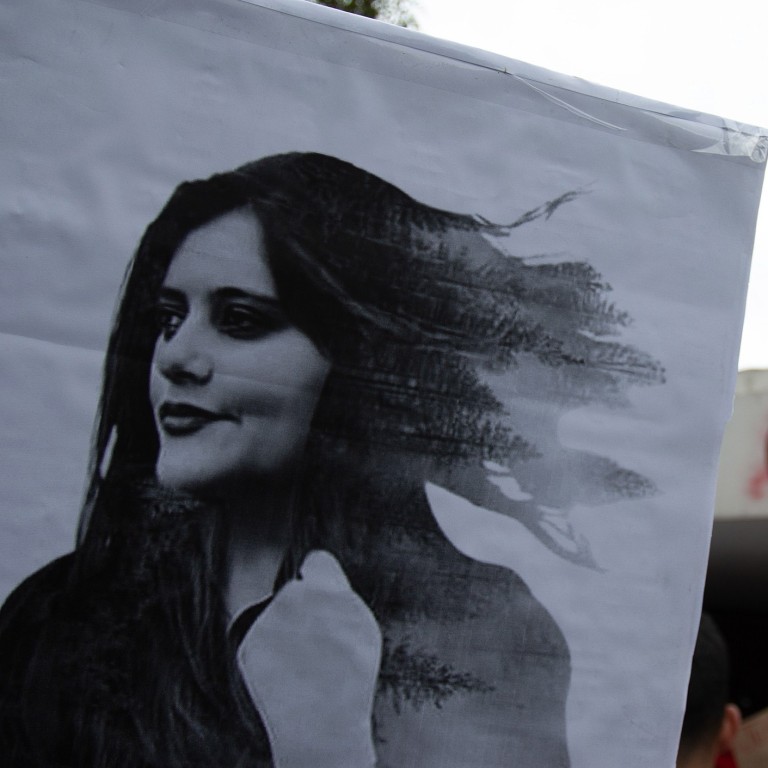 Iran protests are defining moment for women and freedom despite government's deadly response
Mahsa Amini's death has reignited long-suppressed anger among Iranians over issues including the dress code for women and repression of individual rights
While the government is unlikely to make gestures of accommodation, the protests underline a fundamental change, with Iranians more willing to fight for their rights
The protests in Iran following the death of 22-year-old
Mahsa Amini
on September 16, after she was arrested for allegedly not wearing her hijab properly by the morality police, have spread to all of the country's 31 provinces. Many cities are engulfed in outrage and anger, with protesters hurling rocks, torching police cars and setting fire to state buildings. The demonstrations, the largest in years, have drawn a deadly security response.
Breaking local laws and religious mandates, many Iranian women have cut off their hair and removed as well as burned their hijabs. Female protesters have also been seen dancing near large bonfires to the applause of crowds chanting "woman, life, freedom".
Videos posted online have showed women in Tehran shouting "death to the dictator"– a chant often used in reference to the supreme leader – while others screamed "justice, liberty, no to mandatory hijab".
Amini's death has reignited anger among Iranians that was long suppressed over issues including the
strict dress code
for women, restrictions on personal freedoms and more deeply rooted complaints against Iran's religious establishment.
At least 41 people – mostly protesters but also members of the security forces – have died since the unrest began. Human rights group have said that the authorities had started to use live ammunition to quell the protests. Meanwhile, hundreds of demonstrators, reformist activists and journalists
have been arrested
.
In an attempt to block the social media networks that protesters have widely relied on to express dissent and rally support, authorities have disrupted access to the internet. According to web monitoring firm Net Blocks, people in Iran are experiencing "rolling blackouts" and "widespread internet platform restrictions", with WhatsApp, Instagram and Skype blocked.
On Saturday, Iranian President Ebrahim Raisi pledged to "
deal decisively
with those who oppose the country's security and tranquillity". He also "stressed the necessity to distinguish between protest and disturbing public order and security" and called the events "a riot".
Yet, Iranians are standing firm and continuing with the demonstrations despite the president's warning and the authorities' escalation of their crackdown. The Twitter account of one activist continued to show videos of protesters in Tehran's western Sattarkhan district gathered at a square and chanting, "don't be afraid, we are all in this together" late on Saturday.
Another video from the same evening showcased a woman defiantly swinging her headscarf above her head as she walked in the middle of a Tehran street. Footage on social media showed demonstrations in Mazandaran and Gilan provinces and Sanandaj, the capital of Kurdistan province, despite a heavy police presence.
While many of these videos have not been independently verified, they have been viewed around the world. To express solidarity with the Iranian protesters, people have
taken to the streets
in Iraq, Germany, Australia, New Zealand, Türkiye, Sweden, Greece, Britain, the United States and elsewhere. But gaining international support is only part of the struggle.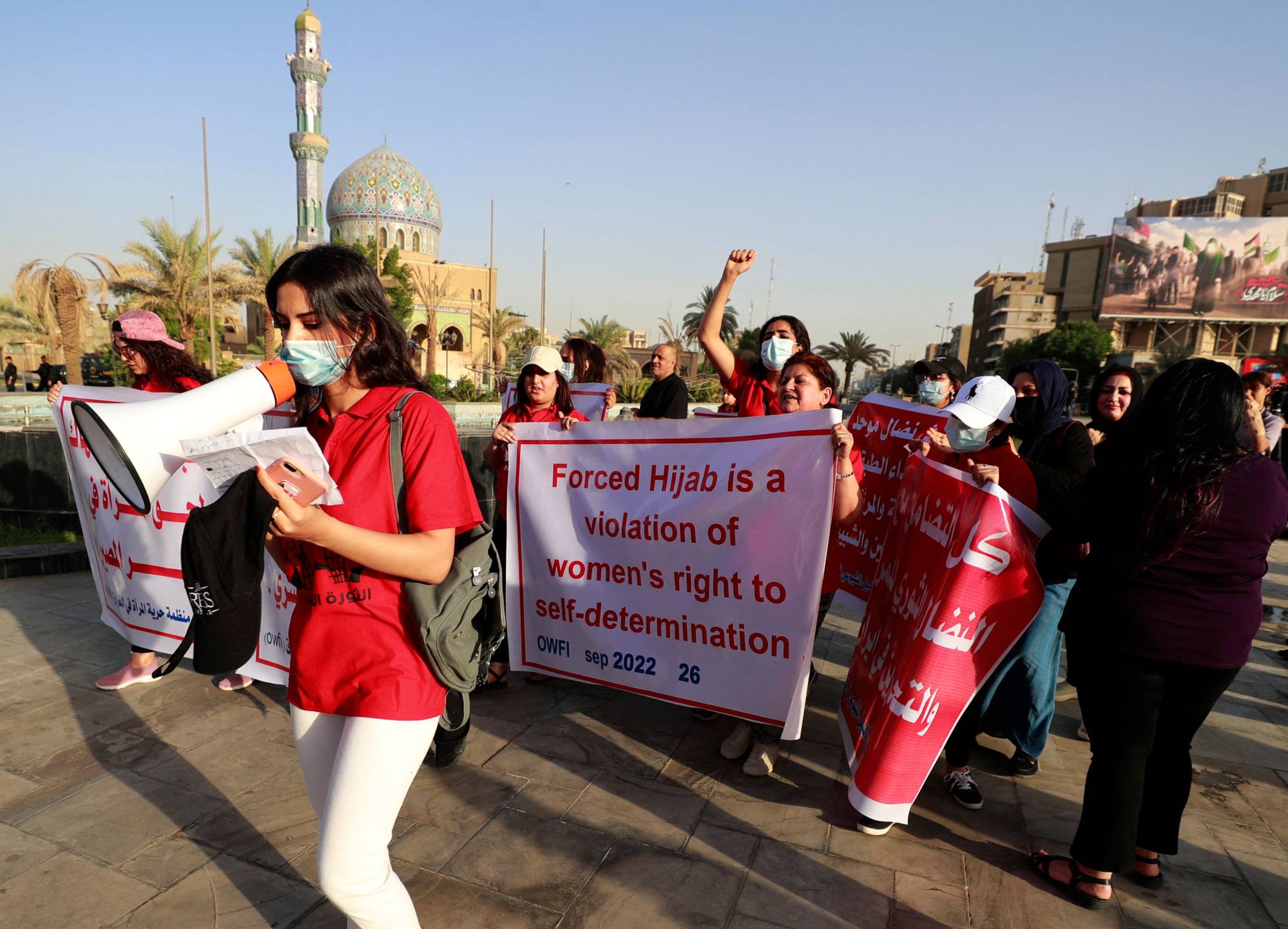 It remains to be seen how the Iranian government will react to the continuing protests in the coming days.
The strength of the outpouring of anger should serve as a wake-up call for the Iranian government, making it realise it must be more responsive to the legitimate grievances of the population. It is perhaps time for the Iranian authorities to begin listening to the needs and concerns of the protesters.
But given the sheer strength and size of Iran's security apparatus combined with its
firm stance on Islam
, it is difficult to realistically foresee the government offering the protesters any gestures of accommodation. In fact, the authorities are more likely to continue to strike back with a harsher, more brutal crackdown, adopting approaches such as beatings, arrests and close-range gunfire that were used to stamp out previous protests.
Protests in 2019 were sparked by an increase in fuel prices and rapidly spread across the country, becoming Iran's worst unrest since the 1979 revolution, with demonstrators calling for the downfall of the country' leaders. They were met with a ferocious response from the authorities, including the reported use of live ammunition, resulting in hundreds of deaths.
Women have also challenged the country's strict dress code and rules governing social behaviour in the past. The "Girls of Revolution Street" protests over the hijab in Tehran in 2017 were quashed with arrests by the government. In 2019, a 29-year-old woman set herself on fire after she was arrested for trying to sneak into a men's soccer match. Iran has since allowed women to attend football matches, though they are sequestered in certain areas.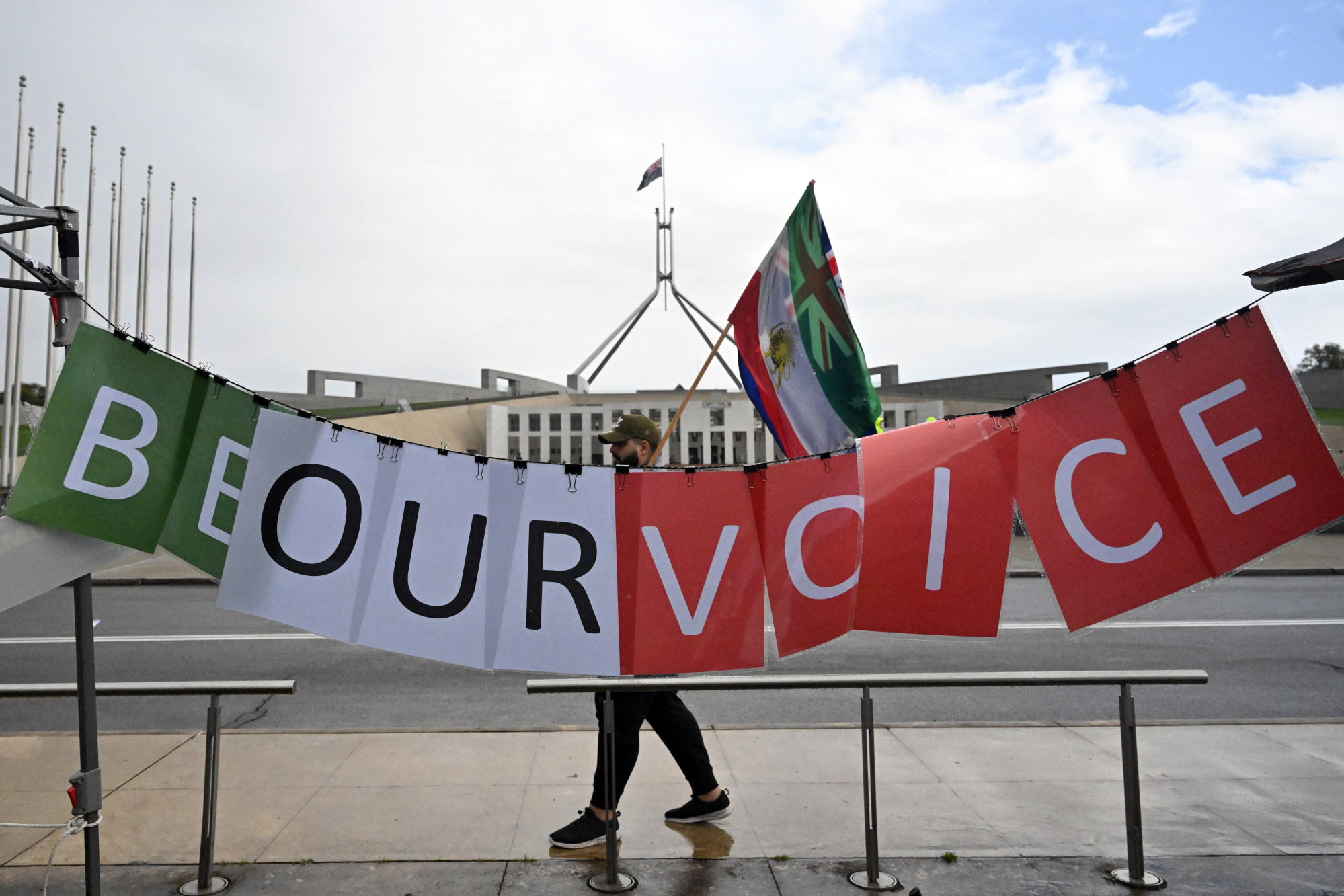 However, this time around, the Iranian people – especially the younger generations who have lived their whole life in a securitised state,
a crumbling economy
and a country isolated from the world – appear to be exceptionally determined to challenge the regime.
With neither side showing signs of backing down, this is a critical and unpredictable moment for the country. Yet, even if the protests are put down in the days to come, something fundamental has changed in Iran with its citizens becoming more willing to fight for their rights and freedoms and to speak out against the government.
Akanksha Khullar is an independent scholar working on gender issues