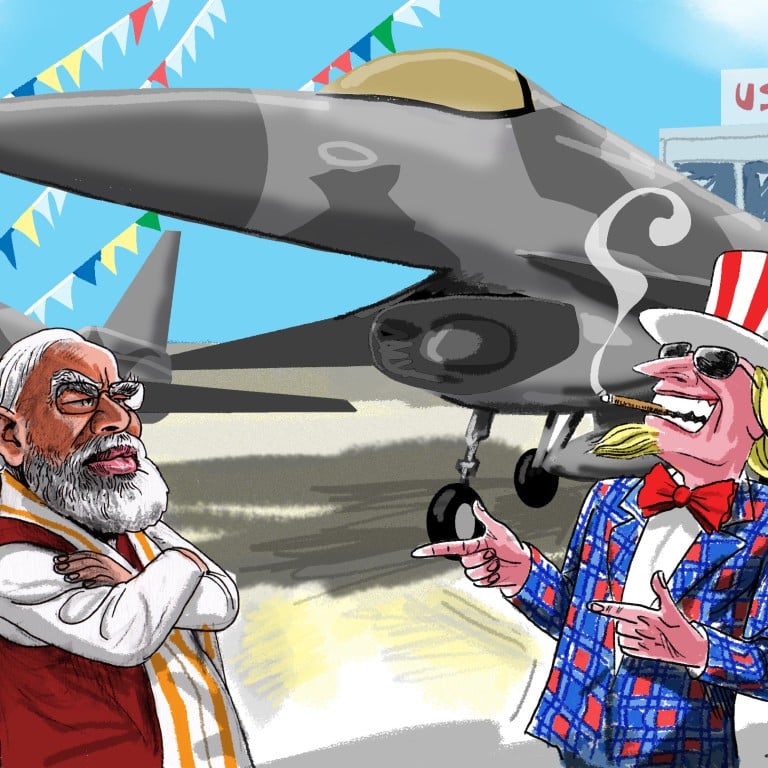 Blowback over Pakistan F-16 deal highlights limits of India's closer ties with US
The India-US relationship has transformed from estrangement to one of engagement and is now touted as one between partners and friends, but all is not well
New Delhi's anger over Washington's upgrades for Pakistan's jet fighters is the latest example of US foreign policy clashing with India's core security interests
India and the United States moved swiftly in tandem this week to engage in a damage-control exercise to smooth a jolted bilateral relationship. New Delhi was visibly upset over Washington's decision to extend support to Pakistan by way of upgrading its US-supplied
F-16 fighter aircraft
.
On Monday, Indian External Affairs Minister Subrahmanyam Jaishankar said the US' claim that the F-16s package was to aid counterterrorism operations was "
not fooling anyone
". Following that sharp observation, US Secretary of State Antony Blinken hosted his counterpart over a working dinner in Washington that evening.
The conviviality was clearly effective. In a joint press conference, the two men were upbeat about the current level of cooperation. Jaishankar noted that, "In today's meeting, we discussed our political coordination, working together in plurilateral and multilateral formats and exchanging assessments on collaborating on important regional issues and global challenges. I would specifically mention the Ukraine conflict and the Indo-Pacific situation in that regard."
In his remarks, Blinken explained the US decision on the F-16s: "These are not new planes, new systems, new weapons. It's sustaining what they have. We have a responsibility and an obligation to whomever we provide military equipment to make sure that it's maintained and sustained."
The prickly matter was laid to rest, and both ministers discussed a range of other issues that included the turbulence engendered by the war in Ukraine and its global geoeconomic and geopolitical fallout, including its impact on the situation in the Indo-Pacific. Jaishankar said the Ukraine conflict had many consequences, including "the prospect of instability in the Indo-Pacific, because today Asia and the Indo-Pacific is so central to global trade and particularly in some very critical areas".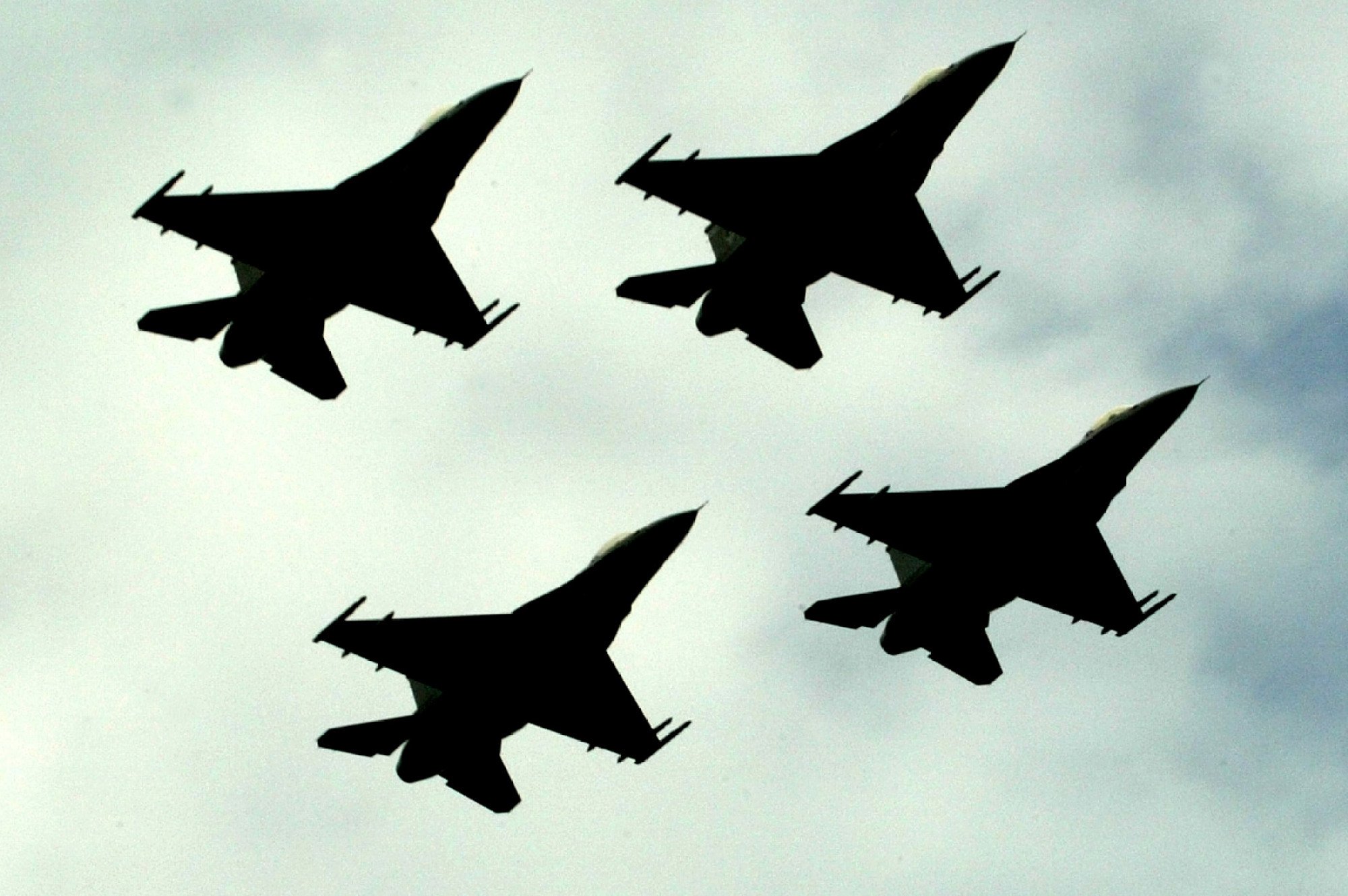 Some preliminary inferences can be made from this latest public demonstration of cordiality and harmony in the
India-US relationship
. First, remember that these two countries, two of the world's oldest and largest democracies, had a bitter and estranged relationship for almost four decades during the Cold War.
They had divergent and irreconcilable views over strategic issues, including nuclear weapons and regional security matters such as Pakistan and Iran. A
modus vivendi
was only reached in late 2008. Pakistan remains an old, discordant note in India-US ties, and the China factor is an important element for both New Delhi and Washington in the complex and often contradictory geopolitical geometry between the US, China, India and Pakistan.
Pakistan has long held great significance inside the Washington Beltway. There appears to be a widely shared belief among US policy professionals that the White House lives with the duplicity of the Pakistan military to ensure Islamabad does not move totally into the Chinese orbit, thereby bringing about a "Red Quad" grouping of China, Russia, Pakistan and Iran.
However, this tolerance has had an adverse effect on India's core security interests, with the pattern of state-sponsored terrorism emanating from Pakistan with its jihadi Islamist fervour an illustrative case. China has a similar concern about India, calling on New Delhi to return to its Cold War orientation of non-alignment in the hope of
blunting the prospects
of a closer security relationship with the US.
However, Russia's feckless invasion of Ukraine and Russian President Vladimir Putin's
nuclear sabre-rattling
have introduced a new dynamic for the US, China and India. Some of these concerns were reflected in the subtext of Blinken and Jaishankar's remarks in Washington, and the reference to the Quad and its potential to realise a rules-based Indo-Pacific order are relevant.
The US and India are both concerned about China's increasing military assertiveness, in the maritime domain – more so for the US, Japan and some Southeast Asian states – and on land, a particular
concern for India
. However, there is still no convergence on the military approach New Delhi and Washington should adopt.
India's reticence to become a formal military ally of the US is deeply embedded in its political and strategic culture, but it is also the most vulnerable in the Indo-Pacific strategic triangle where it is linked with the US and China. India joining either camp would tilt the strategic balance emphatically, to the detriment of the other, but there is no easy or clear choice.
As Blinken pointed out, the US was India's largest trading partner in 2021, with US$157 billion in bilateral trade, with China a close second. India needs to expand its trade and investment options with all potential partners to improve the socio-economic conditions of its vast population. The convulsions from the Covid-19 pandemic, compounded by the war in Ukraine, have added to the fiscal challenges.
In this context, there is great salience to Jaishankar's observation in Washington that, "We are a US$2,000 per capita economy. The price of oil is breaking our back. This is our big concern."
While India has overtaken the UK in terms of nominal GDP to become the world's
fifth-largest economy
, it needs to improve its socio-economic conditions, as China has managed to do. This remains the abiding challenge for Prime Minister Narendra Modi's government.
The US relationship is critical for India since it enables New Delhi to deal with the China challenge with greater confidence, but the F-16 episode shows the institutional limitations of ties with Washington. The India-US relationship has transformed from estrangement to one of engagement and is now touted as one between partners and friends.
A cardinal tenet of diplomacy is that there should be no rude surprises between true friends. Clearly, the US' F-16 decision did not meet that metric.
Commodore C. Uday Bhaskar is director of the Society for Policy Studies (SPS), an independent think tank based in New Delhi