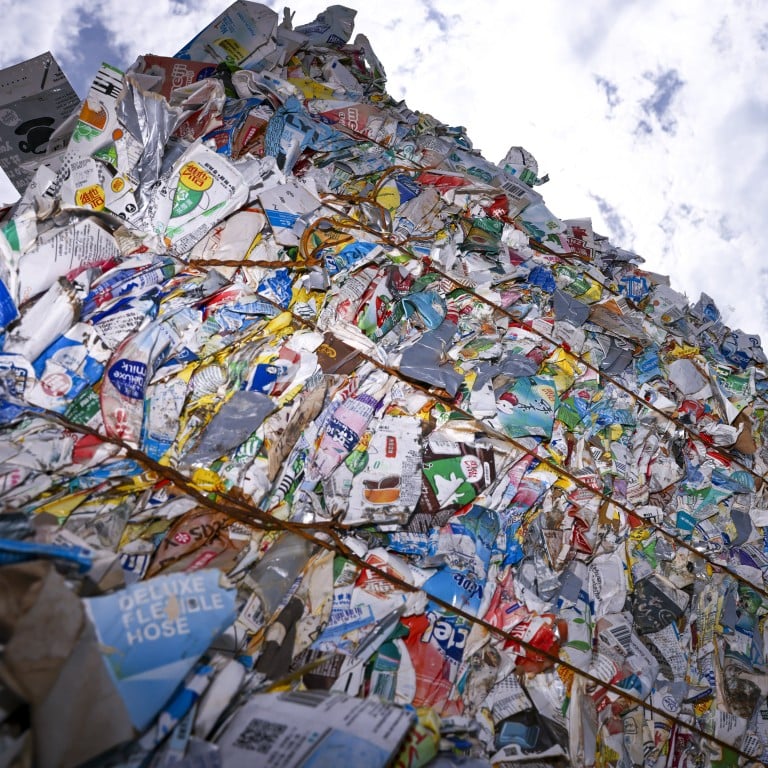 Opinion
Editorial
by SCMP Editorial
Editorial
by SCMP Editorial
Recycling row casts doubt on green goals
Hong Kong's only drinks carton recycler is threatening to move to Singapore after its government-backed landlord refused to renew its lease
Recycling is a core element of the government's Waste Blueprint for Hong Kong 2035, a plan to wean the city off its heavy reliance on landfills. Yet owners of the city's only drinks carton recycler are threatening a move to Singapore, and may stop taking cartons as early as this weekend after their government-backed landlord refused to renew their lease. Mil Mill processes cartons and other paper waste into pulp to make products like cardboard, toilet paper and cat litter. It collects nearly 4.5 per cent of the some 67 tonnes of such waste produced daily in the city, with plans to boost capacity to 60 tonnes a day. No other local firm handles cartons with polythene and aluminium layers, which make recycling relatively less profitable.
Since 2019 Mil Mill has operated at Yuen Long Innopark, renting a site managed and being redeveloped by the Hong Kong Science and Technology Parks Corporation. In early September, it was told by email it must leave by December 31, allowing only months to move.
What seems on the surface to be a tenancy dispute has deeper implications for how Hong Kong implements policies that are generally supportive of recycling. Hongkongers are already sceptical about the voluntary system's limited infrastructure, including collection points with undersized sorting bins. Chief Executive John Lee Ka-chiu has weighed in, saying officials have contacted the operator reflecting how "the government supports the recycling industry". The company has since been offered several more months' grace period and the government has come forward with potential relocation sites in Cheung Chau, Chai Wan and Stonecutters Island.
Mil Mill co-founder and executive director Harold Yip Man-ki has dismissed the extension as "far from sufficient" and the alternative sites as unsuitable. The Environmental Protection Department has offered to mediate, but Mil Mill says it is now considering Singapore's invitation to set up a branch there.
While it is hoped a solution can be found, the case raises concerns about bureaucracy and an apparent passive response that may have already scared off investors. This sends the wrong message about the city's commitment to its environmental goals, and to recycle a familiar phrase, shows how the devil is often in the details.