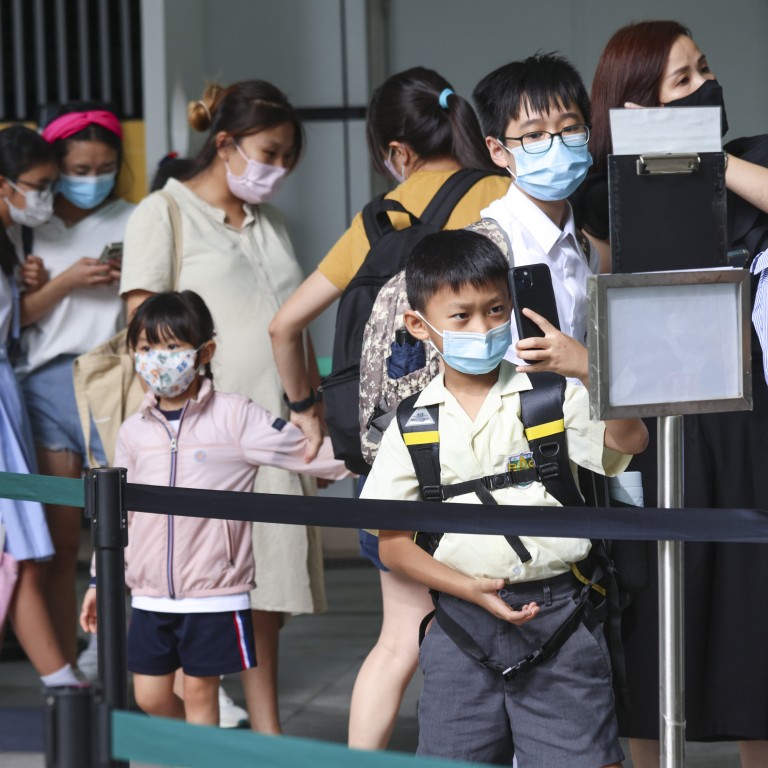 Opinion
Editorial
by SCMP Editorial
Editorial
by SCMP Editorial
Parents have duty to support vaccine pass
Extension of scheme to those as young as five years old benefits children, encourages inoculations and offers further community protection
Until the pandemic is truly over, the city's requirement for vaccinations to access restaurants and other public premises is likely to prevail. This was also made clear by the government as it pushed ahead with the extension of the vaccine pass to children as young as five starting from Friday. Those affected by the tightening restrictions are understandably frustrated, especially when there are growing calls to further relax the rules and live with the coronavirus.
But it must not be forgotten that such calls can only be considered in light of the relatively high inoculation rate. Had most of the population shunned the jabs like sceptics do, the city simply would have been unable to get where we are. Officials are adamant that increasing vaccination coverage of the elderly and children is the key to reopening the city. The good news is that 88 per cent of children in the target age group of five to 11 have already met the initial rule of having had at least one shot. But with as many as 50,000 children not jabbed as of last Friday, there is still much work ahead. Those who are reluctant to come forward are bound to have had their daily routine curtailed. Given the efficacy of the jabs in reducing serious illness and deaths, it is in the children's own interest to get vaccinated.
The new arrangement that enables children's vaccine passes to be uploaded to the smartphones of accompanying adults has cleared the logistical obstacles for compliance. While many parents continue to resist out of sceptism and fear, they must be made aware that the health risk facing their children is arguably more worthy of concern than the impact of not being able to access those venues.
The gradual return to normal life in other parts of the world might have given Hongkongers the impression that it is time for everyone to lower their guard. This is not helped when some experts are of the view that those who have been resisting the shots should be left alone as they probably would never come forward. Be that as it may, more vigorous efforts must be made to further promote inoculation.
The vaccine pass has proved to be an effective tool in enhancing immunity protection for the community. Except for those with genuine medical grounds for exemptions, the extension should be supported.