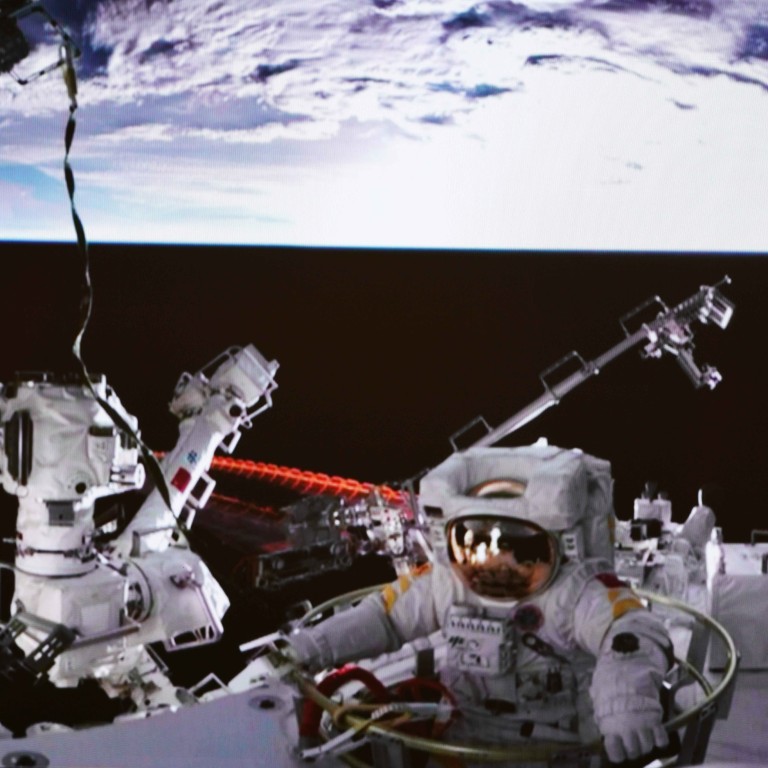 Opinion
Editorial
by SCMP Editorial
Editorial
by SCMP Editorial
Hong Kong over the moon with chance of place on China space mission
Competition to be among next generation of astronauts sure to be stiff, but city has already made its mark in space programme and boasts world-class scientists
When China resumed sovereignty over Hong Kong in 1997 it was still six years away from launching its first manned spacecraft, Shenzhou-5. Few would have predicted that by 2022, the 25th anniversary year of the handover, the country would be building a space station and the city would be included in a nationwide recruiting campaign and selection process for the fourth intake, or next generation of Chinese astronauts.
The campaign is to be launched in the city and Macau this week as part of a three-week exercise "to meet the demand of onward flight missions for the manned space programme", the China Manned Space Agency says. The intake will comprise up to 14 astronauts, including two "payload specialists" to be selected from across the country, including Hong Kong and Macau.
The term refers to a scientist or engineer who manages complex or classified mission equipment and conducts scientific activities.
The number of candidates countrywide is bound to be overwhelming. Competition in Hong Kong alone will be fierce. The city should welcome the inclusion with pride.
It may not be that surprising, given that according to the nation's 14th five-year plan from 2022 to 2027, Hong Kong is to become an international technology and innovation hub. Participation in manned space flight by Hongkongers will show that under "one country, two systems", they are not excluded from exploring the last frontier of space.
The distinction is not unearned. Hong Kong has many world-class scientists among its respected universities, as evidenced by peer recognition and collaborative research, and is home to 16 key state laboratories.
It would not be the first time Hongkongers have contributed meaningfully to China's space programme. Researchers from Polytechnic University designed and built a landing surveillance camera for the Tianwen-1 mission to Mars, the nation's first planetary exploration of the solar system. PolyU researchers also developed a surface sampling system for a Chinese lunar mission.
Hong Kong Chief Executive John Lee Ka-chiu rightly hailed the opportunity for participation by Hongkongers in China's manned spacecraft programme as exciting and historically significant. "The recruitment exercise signifies that the country encourages and welcomes Hong Kong compatriots to contribute to the country's development," Lee said.
Hongkongers have demonstrated a strong interest in space achievements, evidenced by the enthusiastic reception given visiting Chinese astronauts in the past. Competition for only two seats for payload specialists on future missions will be intense. But Hong Kong scientists should not be discouraged. They deserve a chance.