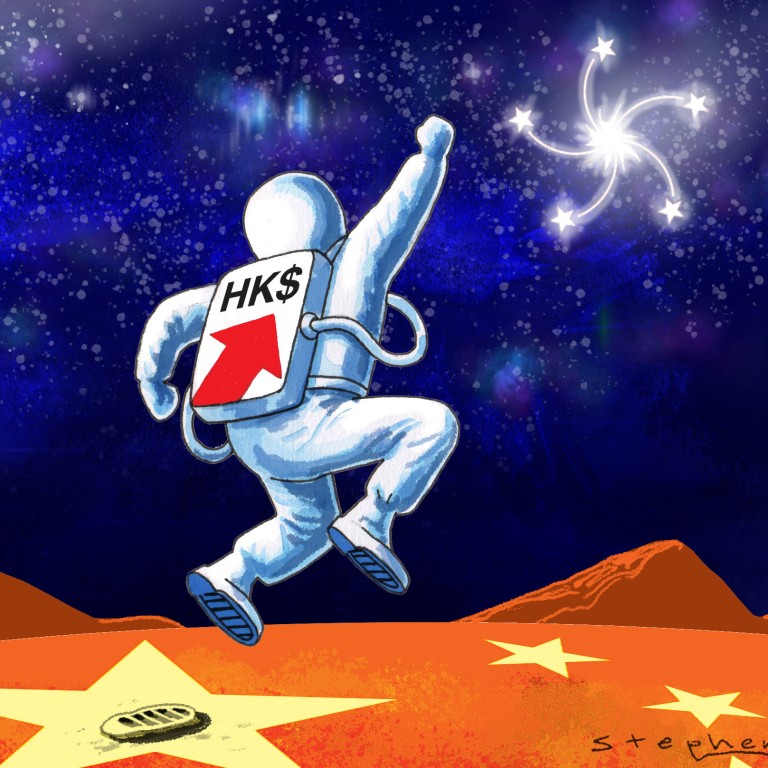 China's space recruitment drive: One small step for Hong Kong, one giant leap for the economy?
That China's space programme will launch a recruitment drive in Hong Kong can inspire society, including its academic, business and technology elites, to prioritise STEM education
With government support, Hong Kong can carve out a space in the trillion-dollar global space economy
This week will be remembered as the moment that Hong Kong woke up to the tremendous opportunities and potential of the burgeoning space economy, estimated to be worth more than US$1.25 trillion by 2030. Human space flight is but the apex of an increasingly complex, technology- and science-driven space ecosystem developing globally.
So the
announcement
that China's space programme will launch a recruitment drive in Hong Kong for mission payload specialists is very special.
Chief Executive John Lee Ka-chiu saw the offer as so significant that his government held a
special press event
. Suddenly, the prospect of a Hong Kong-born "taikonaut" – as Chinese astronauts are known as – is very real indeed.
I think Beijing's confidence in the capacity of Hongkongers to deliver is well-placed.
This is because of the inherent strength of our education system, which nurtures talent from an early age. This is coupled with the global power, reach and reputation of our top universities, where the young and talented can be expertly nurtured, mentored and developed by some of the very best scholars and scientists in the world to reach their full potential.
Three of Hong Kong's universities are
ranked among the top 50
in the 2023 World University Rankings, with more among the top 200, making the city a tertiary education superpower for China. This has not gone unnoticed.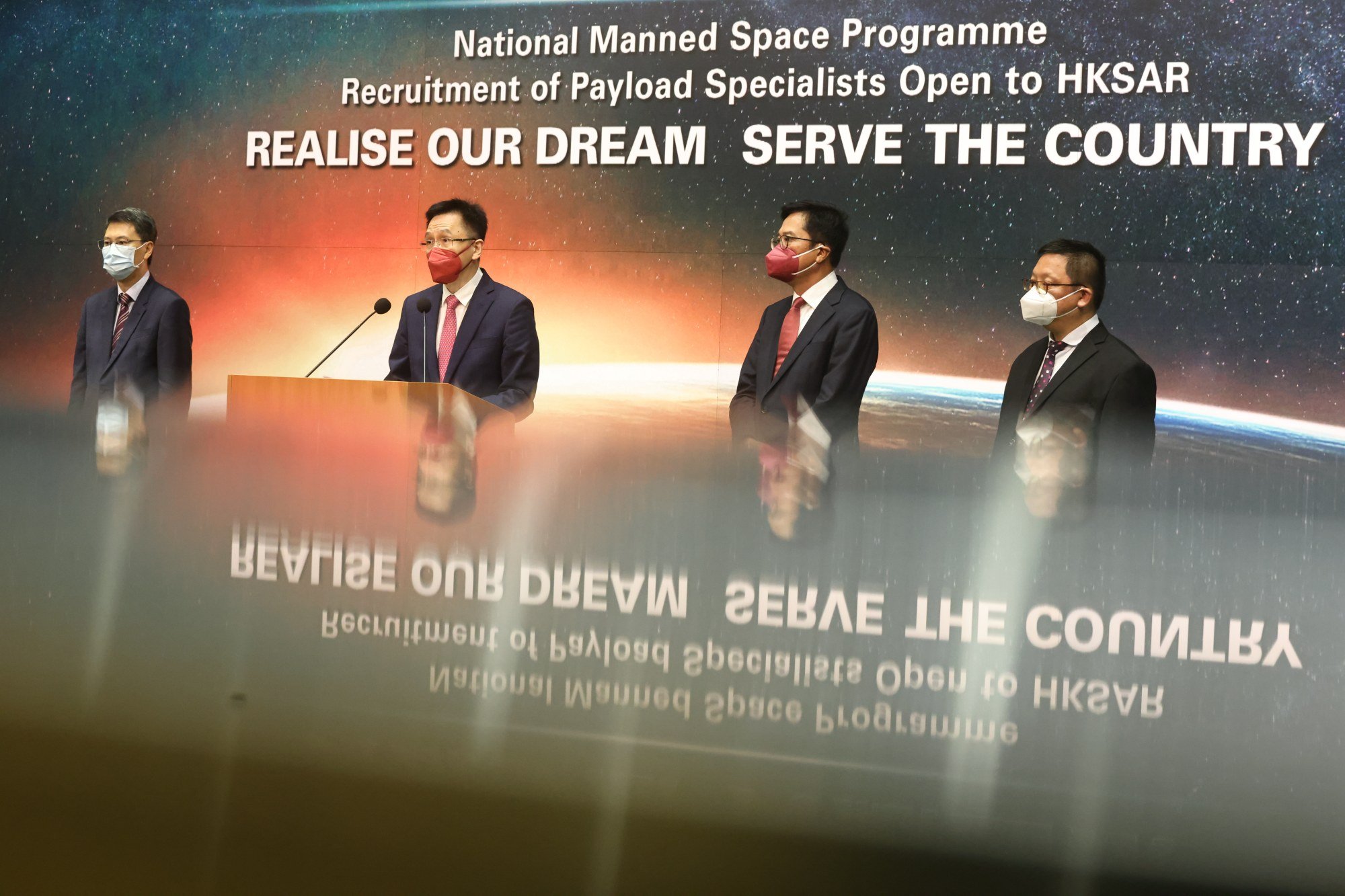 What we need is a modest refocusing of our programmes to make STEM education (science, technology, engineering and mathematics) and degree programmes even more attractive. We especially need Hong Kong society to recognise their value and importance.
This is so that becoming a scientist or technologist is seen as being just as important and worthy as becoming a
doctor, lawyer or banker
in the eyes of both the parents (where a shift in the traditional mindset of what constitutes a worthwhile and lucrative career may be required) and the students themselves. This, I think, is needed for the prosperity and health of Hong Kong society.
But what can this mean more broadly? What are the implications of this amazing mainland gift?
I see it as a game changer for Hong Kong in this field. There were glimmerings of movement and hope with former chief executive Carrie Lam Cheng Yuet-ngor's
last policy address
, where space science and technology were mentioned for the first time.
This came after the very positive press associated with Hong Kong Polytechnic University's involvement in the national space programme, in particular with the
specialist cameras
for the Chang'e moon exploration programme and the success of its
sample return mission
.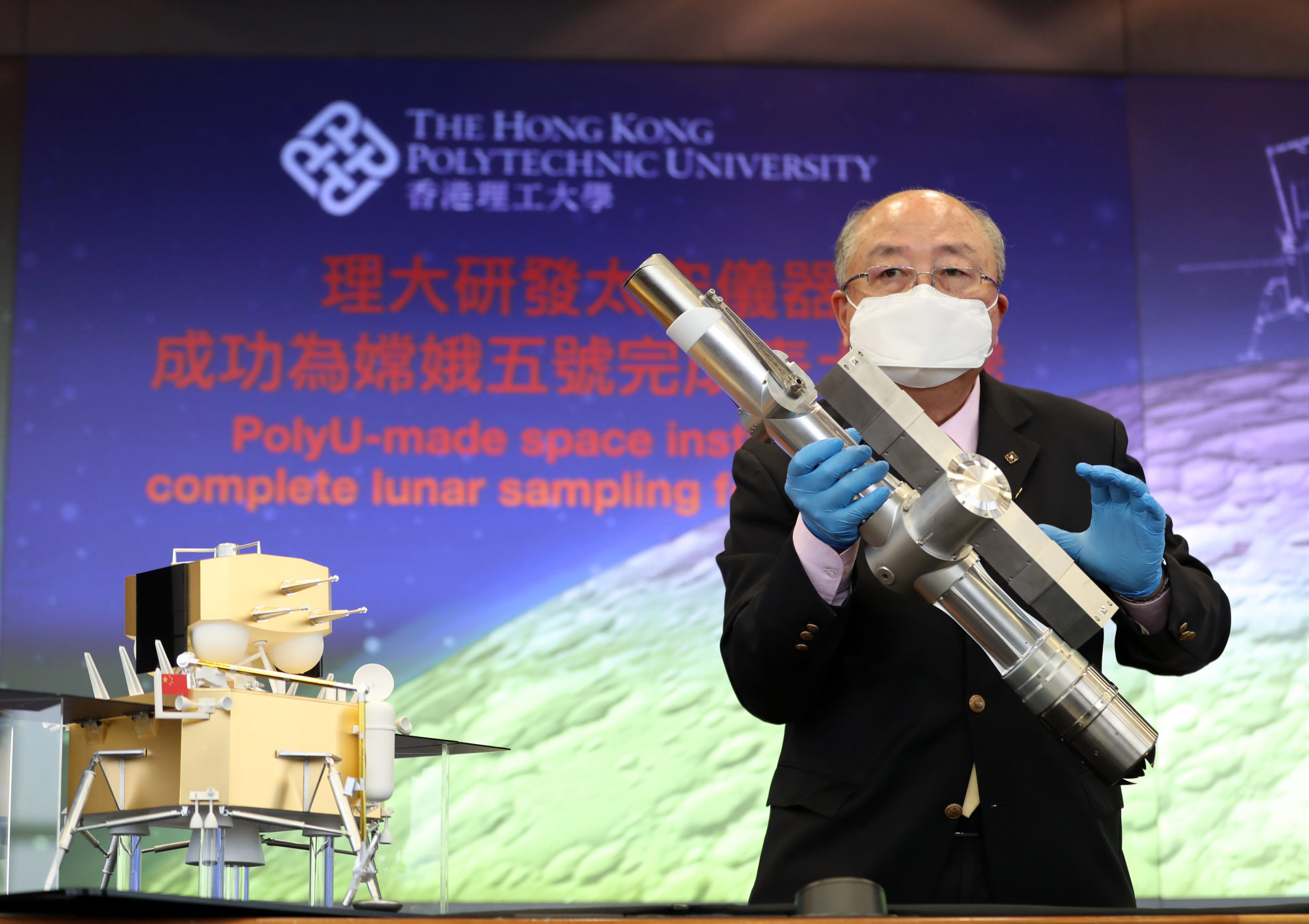 I hope, too, that the University of Hong Kong's Laboratory for Space Research may have played a small part with the successful launch in July 2020 of our
"lobster eye" X-ray satellite
. This was for pure research in collaboration with our Nanjing University colleagues.
I would mention also the birth of the Hong Kong-based Orion Astropreneur Space Academy, an NGO whose prime focus is to promote STEM among our young people and engage them in this new space economy via "astropreneurship".
The launch of the Hong Kong Aerospace Technology Group, our first significant foray into the commercial nano-satellite market, is hopefully a harbinger of much more to come. So some things were happening but it was hard, until now, to get real attention from the Hong Kong government.
However, the recruitment drive announcement, potentially an "apex" venture into space for Hong Kong, provides an exciting, new focus here, with significant implications for our city's direction. The strongly emerging national space programme can offer our young people the pinnacle in scientific and business opportunities.
I believe this could lead to a paradigm shift among the university, business and technology elites in Hong Kong. I hope it will also prove to be the inspiration and incentive for a very major boost to our science and technology base, and to turbocharge investment in the related infrastructure and associated talent recruitment and retention. This is especially given the
devastation
wrought by the Covid-19 pandemic. This announcement could not be more timely.
This is a major event in the creation of a potential new path for Hong Kong. Furthermore, it is essential that this is seen as a step for both men and women. STEM and the related disciplines are not a male preserve.
We need only to look at what
Wang Yaping
has achieved as the first Chinese woman to complete a spacewalk from the Tiangong space station. She is a fantastic role model for all young women, and will inspire many to pursue hi-tech and serious science and engineering pursuits at university.
The importance given to this opportunity by the Hong Kong government is hopefully reflective of a fundamental shift in thinking about the seriously positive implications. It must not be treated in isolation. It must be used to leverage investment, engagement, support and planning for Hong Kong to become fully engaged in the opportunities of the new space economy. We can have a share of the US$1.25 trillion global space market using opportunities as a major catalyst for change.
Hong Kong remains a city rich in talent and opportunity – our dynamism, entrepreneurial spirit, expertise in investment strategies, fintech prowess and regulatory probity can find a fresh new outlet in supporting the new space economy. Are we ready for lift-off?
Quentin Parker is director of the Lab for Space Research at the University of Hong Kong and vice-chairman of the Orion Astropreneur Space Academy