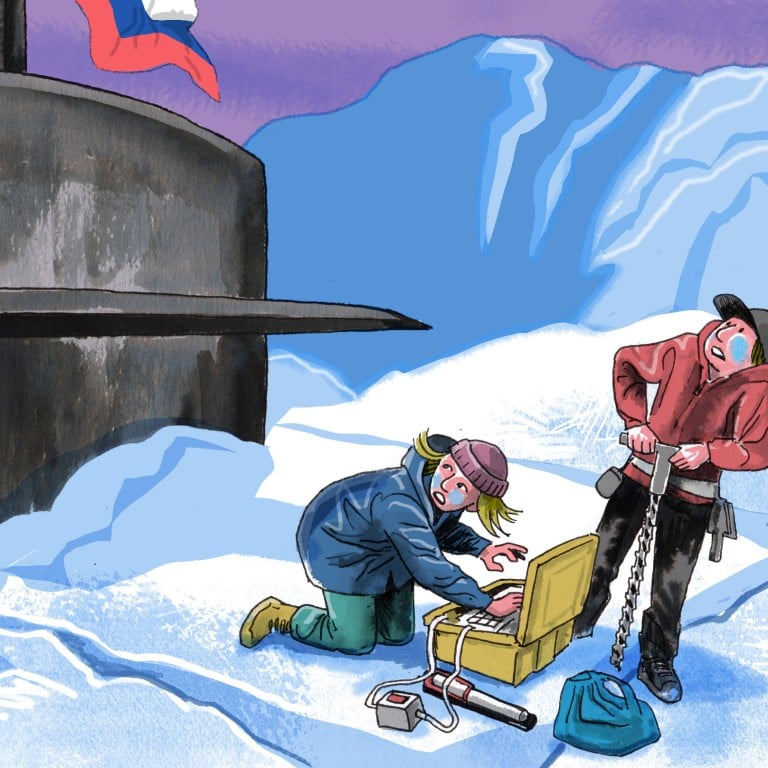 Why Russia's Arctic agenda should be of more concern than China's actions
With war stifling cooperation in the Arctic, including on critical climate change research, keeping region separate from global security concerns is a challenge
China, for its part, does not see itself as a competitor in the Arctic, but Russia's military build-up in the region is another, more worrying matter
A recent
report
titled "China's Strategy and Activities in the Arctic", by the US-based Rand Corporation and Swedish Defence Research Agency, examines the potential implications of Chinese investment and activity in the Arctic. It points out that while China's presence in the North American sections of the Arctic remains limited, the world should keep an eye on its relationship with Russia, which will create
uncertainties
in the region.
A careful observation of China-Russia relations in the Arctic alongside recent developments in the region arising from the Ukraine conflict can shed further light on the factors that are causing uncertainty in Arctic affairs.
China has become an active participant in Arctic governance, joining international institutions and promoting bilateral relationships with Arctic states –
including Russia
– in such various fields as shipping, resource development and scientific research.
In 2019, President Xi Jinping and Russian President Vladimir Putin signed a joint statement
vowing
to strengthen global strategic stability and promote cooperation between the two countries in the Arctic area.
On February 4, the eve of the Beijing Winter Olympics, Putin and Xi signed another joint statement which outlined plans for
deeper bilateral cooperation
, including in Arctic affairs. China has invested in hydrocarbon projects in the Russian Arctic, as well as port infrastructure along the Northern Sea Route.
Despite these collaborations, Russia and China may have different long-term goals in the Arctic. While sharing some common desires, the two countries have a
complex relationship
that balances competition and cooperation, with lingering mistrust on both sides. Their Arctic endeavours will continue to be shaped by pragmatism, with a focus on mutual economic benefits rather than a strategic pact.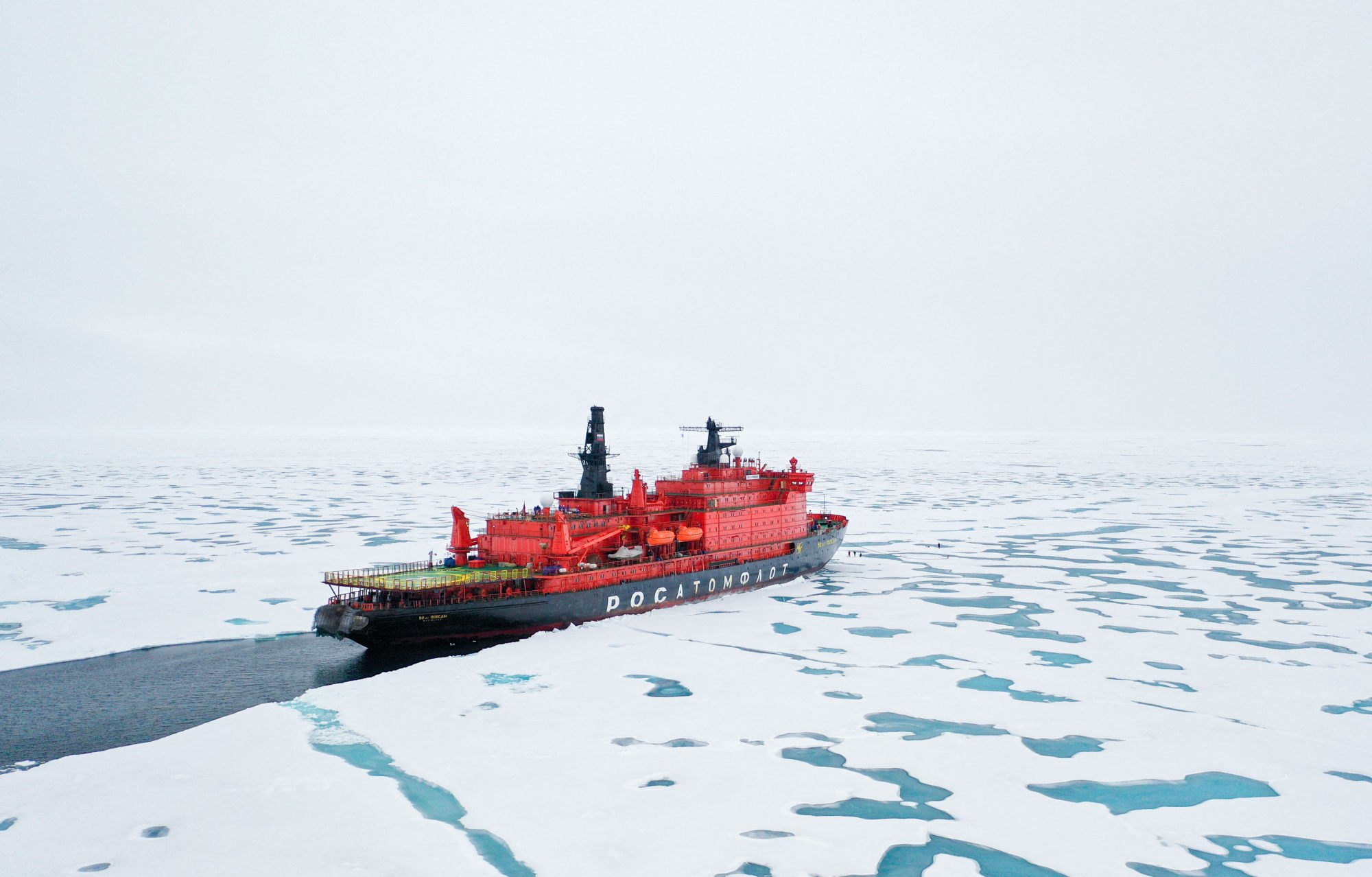 Moscow, for its part, will remain cautious about Chinese ambitions. Beijing, meanwhile, has been trying to maintain a certain degree of
non-alignment
amid the Ukraine crisis. Although widely seen as providing Russia with an economic lifeline in the wake of Western sanctions, China has taken certain measures against Moscow, including a move by state banks to limit financing for buying Russian commodities.
The report by Rand makes several recommendations to the US government, one of which is to maintain the governance of Arctic affairs among Arctic states, serving as a powerful instrument against undesirable Chinese involvement in the region.
However, a new
paper
by P. Whitney Lackenbauer, Adam Lajeunesse and Ryan Dean rejects the narrative that casts China as a peer competitor in the Arctic. It points out that commentators have often overstated the scale of Chinese investment and engagement in the Arctic. Though China defines itself as a stakeholder in the region, in its 2018
Arctic policy white paper
it emphasises the importance of cooperation between Arctic states and non-Arctic states. In short, China does not see itself as a competitor in the Arctic.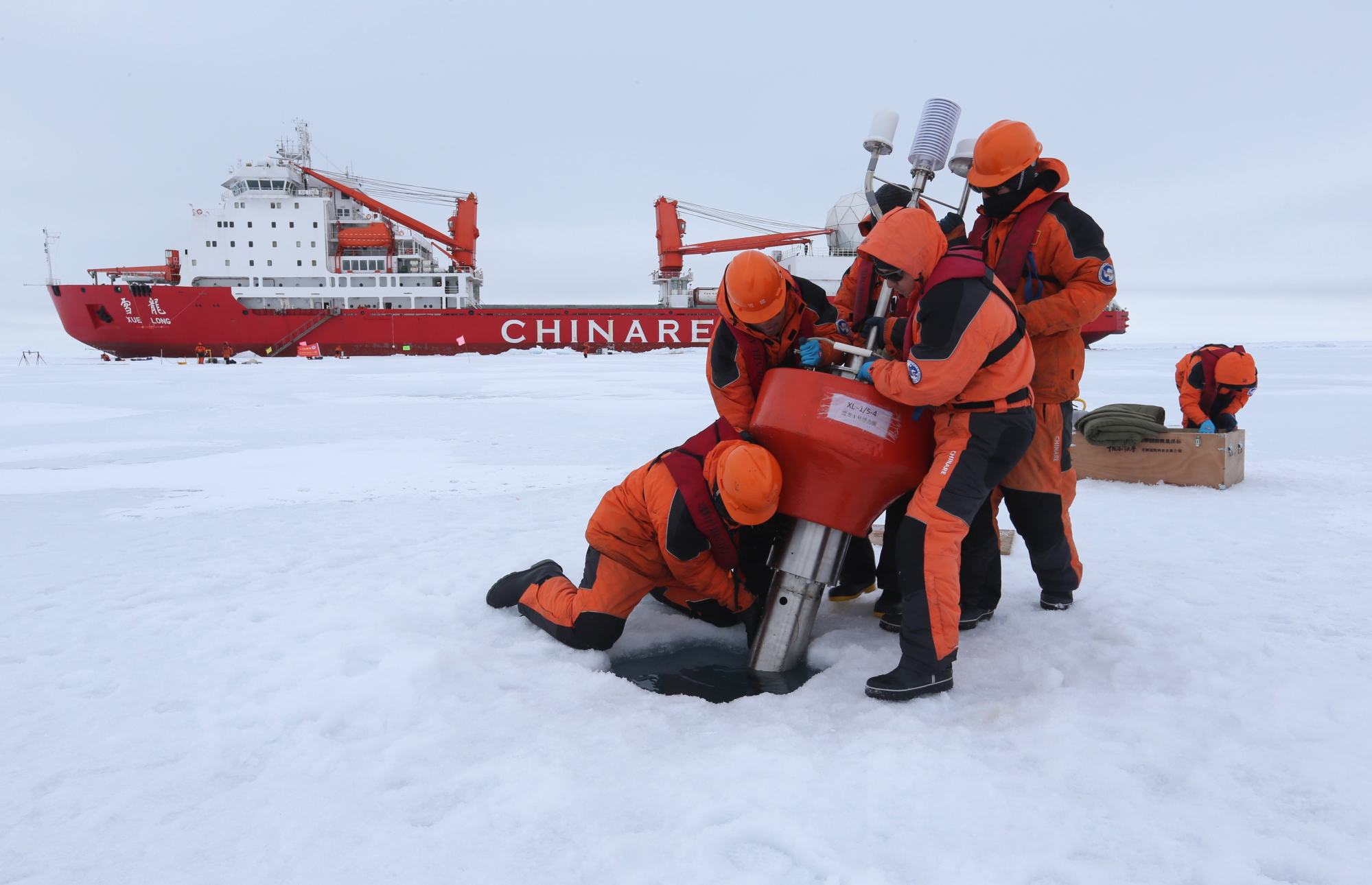 The uncertainty raised by Rand's report deserves attention. Yet instead of focusing on China's exaggerated influence in the Arctic, what is truly worth mentioning is Russia's Arctic strategy following the outbreak of the Ukraine conflict. In July, Putin signed a new
maritime doctrine
that outlines Russia's key strategic priorities in marine and maritime development, stressing Arctic waters.
This doctrine comes at a time when Russia is facing tremendous difficulties in maintaining its role in Arctic affairs due to the Ukraine conflict. The reduction of economic activity in Russia's Arctic and
suspension
of funding for many scientific projects involving Russia have sparked concern over what measures Moscow will take to address the issue.
The marine doctrine places significant emphasis on the Arctic, mentioning it 66 times across 22 pages. It also outlines a plethora of measures for enhancing the Russian navy's
warfare capabilities
in both the Arctic and the world's oceans, as well as plans for naval development, including the building of aircraft carriers and a higher level of engagement of civilian ships in military activities.
Although it is not a new phenomenon for civilian ships to be given a role in national security preparedness or military conflicts, and indeed Russia has a lot of experience in using non-military ships for military purposes, this new doctrine clearly prepares the ground for a more systematic approach.
Meanwhile, the joint statement by Arctic Council states in March announcing the
suspension
of all council meetings indicates grave impediments to international cooperation in the Arctic. Though the Arctic Council does not directly fund research, it helps set the scientific agenda for collaboration among member countries.
The European Commission also halted all funds for scientific collaborations involving Russia, and was followed by other funding agencies and institutions who adopted similar policies. The Ukraine conflict, while severing partnerships between researchers inside and outside Russia across many fields, has had a particularly
profound impact
on climate science in the Arctic.
There is a decades-long tradition of scientific collaboration between nations in this region and Russian scientists play a key role in tracking changes such as permafrost degradation and methane emissions from warming landscapes. Thus, the war in Ukraine has presented a
unique dilemma
for climate researchers and scientists.
With so many uncertainties emanating from Russia, the long-standing post-Cold War perception that the Arctic would benefit from a disconnect from security concerns has lost its essence. Instead, the geopolitical importance of the Arctic region is coming back into focus with Russia's full military escalation of Ukraine and the worrisome loss of the status quo in Arctic cooperation.
Nong Hong, PhD, is executive director and senior fellow at the Institute for China-America Studies (US)