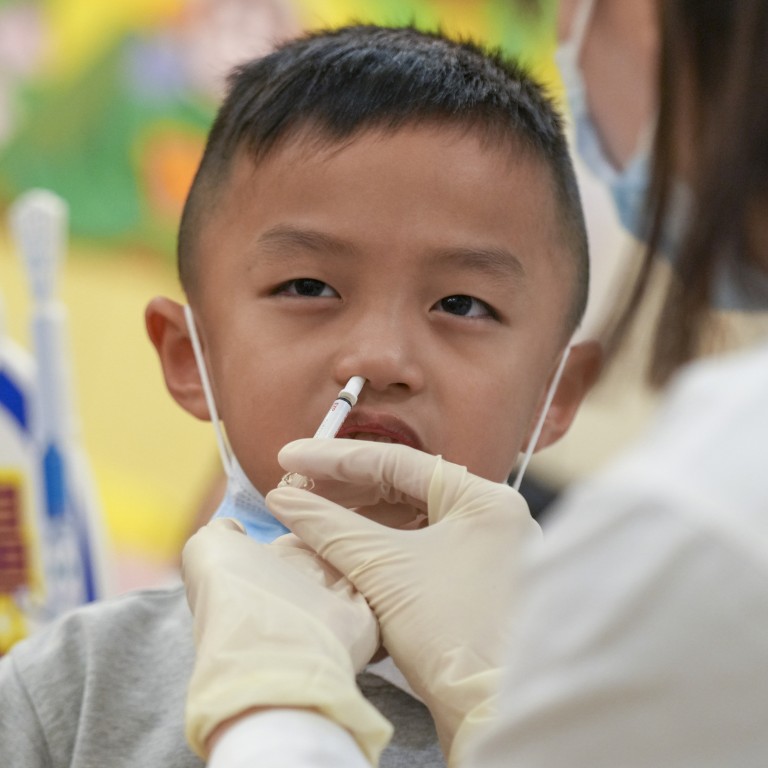 Opinion
Editorial
by SCMP Editorial
Editorial
by SCMP Editorial
Hong Kong flu warning must be met with jabs uptake
As well as keeping up its fight against Covid-19, Hong Kong should prepare for arrival of deadly seasonal threat
Flu outbreaks may pose a bigger threat to Hong Kong than Covid-19 as winter approaches, and the city is being warned to get ahead of a possible one-two punch by getting more influenza vaccinations into arms while keeping up its fight against the coronavirus. Health experts say flu jabs must be prioritised for children and the elderly as all Hongkongers remain up to date on their Covid shots.
The city's health minister, Lo Chung-mau, is among those raising the alarm. Joining other top officials in rolling up their sleeves to get their fourth Covid-19 shots and annual flu jabs at the same time, Lo warned that co-infections of flu and Covid have been shown to carry a "very high risk of severe illness and death".
Similar fears were raised by University of Hong Kong infectious disease expert Professor Ivan Hung Fan-ngai, who said influenza could be a problem as coronavirus numbers naturally fall during winter months.
While more people in the city have had Covid vaccinations or recovered from the disease, Hung said flu could become more prevalent because people have not been exposed to seasonal bugs amid years of pandemic restrictions. Imported infections could also become a problem as Hong Kong eases anti-Covid restrictions on travellers.
The government is ready to distribute a million flu jabs, and an annual programme to fight seasonal flu is under way in schools. But Centre for Health Protection figures show the vaccination rate among children lags the uptake of Covid jabs, and the disparity is even more stark among the elderly.
We recently called for Hongkongers to fight pandemic fatigue and not use it as an excuse to shun Covid-19 vaccinations and treatment.
Such complacency is only likely to grow while coronavirus cases fall, meaning that we must stay ahead of a potential seasonal flu problem as well as the coronavirus as the city reopens to the world.
The government must not only stay ahead of a possible return of the flu, but also monitor new coronavirus variants and seek the latest vaccines.
It is also in the best interests of all sectors and communities to heed the advice of health experts who urge taking reasonable precautions including mask wearing and stepping up to get recommended jabs for infections old and new.