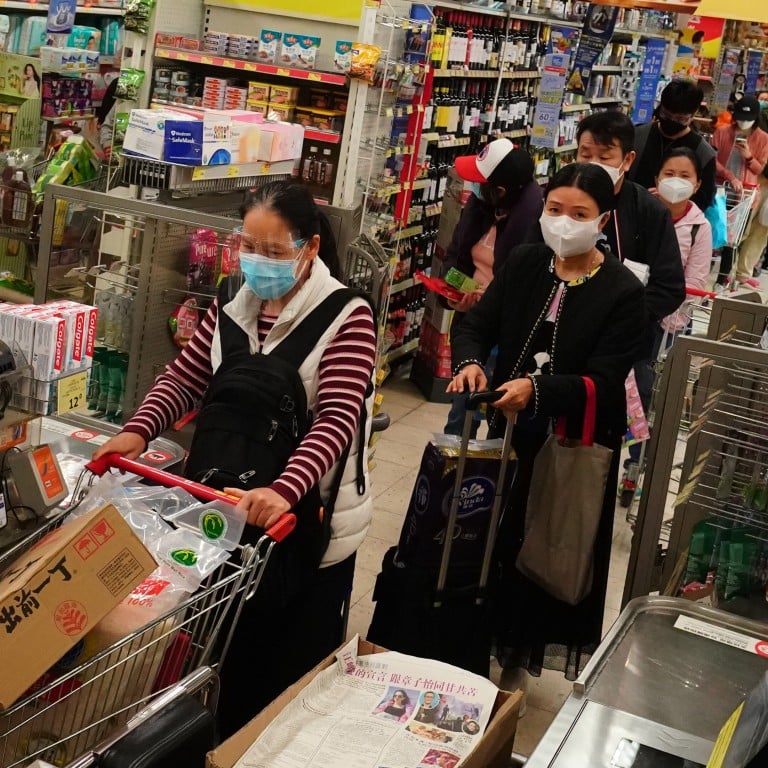 Opinion
Editorial
by SCMP Editorial
Editorial
by SCMP Editorial
Hong Kong Covid-19 restrictions that no longer add up should be done away with
Measures need to be reviewed as city seeks to strike balance between restoring public and economic life and disease control
Hong Kong's much-loathed Covid-19 restrictions have made the government a target of criticism. This is especially the case when some measures appear increasingly out of place amid a stabilising community outbreak. There is certainly room for review as the city seeks to strike a balance between restoring public and economic life and disease control.
The continuation of the four-person public gathering ban and the mandatory use of the risk-exposure "Leave Home Safe" app in supermarkets and shopping centres look particularly awkward when the curbs on dining and drinking are further relaxed.
Critics say it makes little sense when restaurant goers may take off their masks and sit around a table of 12 while it is illegal for any four people wearing face coverings to gather outdoors.
The government has long been criticised for being unscientific when coming up with a cap on the number of people allowed to gather, which has ranged from two to 50 during outbreaks.
Some have gone further to suggest it seeks to suppress protests following the social unrest of 2019, although officials are adamant the restriction is based purely on public health concerns. But, as medical experts point out, few places have such bans nowadays, and they also sit oddly with the city's push to gradually ease controls.
Similarly, there is room to relax the use of the Leave Home Safe app. Unlike restaurants and other listed premises where vaccine pass requirements are strictly enforced, most people now appear to enter supermarkets and shopping centres without scanning the app.
Given the device has stopped issuing exposure alerts for contact tracing for some time, experts say the mandatory use of the app in certain premises is no longer meaningful.
The decision allowing local aircrew to skip hotel quarantine overseas is also a positive change.
While crew returning from locations outside mainland China must still undergo three days of medical surveillance as with other arrivals, their movements will not be limited by the amber health code, a step seen as preparing for further relaxations.
Exactly when they will take place remains to be seen, but the government is under growing pressure to act as soon as possible.
The stringent Covid measures were built on five waves of major outbreaks. As the epidemic eases, it is only natural to phase such measures out. To the credit of the new administration, many travel and business restrictions introduced by the previous government have already been eased.
Understandably, any further relaxation has to be weighed against the health risks. Officials are expected to constantly review the situation and strike the right balance.