Why Hong Kong's Kai Tak monorail plan needs to be revived
The area is ill-served by the existing transport system, even as more residential projects are coming up
A state-of-the-art sports stadium is expected to draw crowds to the area soon. A solution to current and future traffic problems must be found
In 2021, a survey of over 2,000 residents of Kai Tak carried out by my office found that 81.7 per cent were in favour of a monorail project for the area. The existing transport system is simply
inadequate
in terms of the service options and convenience it provides to those who commute to, from and around Kai Tak.
While there are alternative modes of transport such as water taxis, they are not operated at a level that can ameliorate the traffic congestion in the area. Depending on which part of Kai Tak you live in or commute from, the nearest transport could be a 15-17 minute walk away. Kai Tak itself is too large for walking to be the main mode of traversing it, and bus stops are few and far between.
The area has great potential for development, with a state-of-the-art
sports stadium
expected to be partially completed and drawing crowds as soon as next year. Thus, not only must we find solutions to the current traffic problem, we must also prevent future problems.
A monorail serving Kai Tak and the surrounding areas of Kowloon Bay and Kwun Tong had been under discussion within the Kai Tak outline zoning plan since 2007, and later came to be referred to as the Environmentally Friendly Linkage System. Yet during the 2020 policy address, the monorail plan was shelved in favour of a "multi-modal" transport network. Officials
were concerned
about overall project costs, as well as the traffic arrangement and fire safety in Kwun Tong.
At present, the "multi-modal" transport network comprises little more than a system of bridges and buses which fail to provide adequate transport options to those getting around Kai Tak and those going to Kowloon Bay and Kwun Tong nearby.
A monorail could deliver on four objectives: it is an alternative mode of transport, it is a befitting eco-friendly choice for an up-and-coming
business district
, it provides options for those in Kai Tak, and it better connects surrounding districts.
Here, it must be stressed that the traffic congestion in Kai Tak, if left alone, is likely to worsen as more residential projects in the district are completed. More private residential properties could bring more private vehicles to the streets, thus causing greater pollution and traffic issues.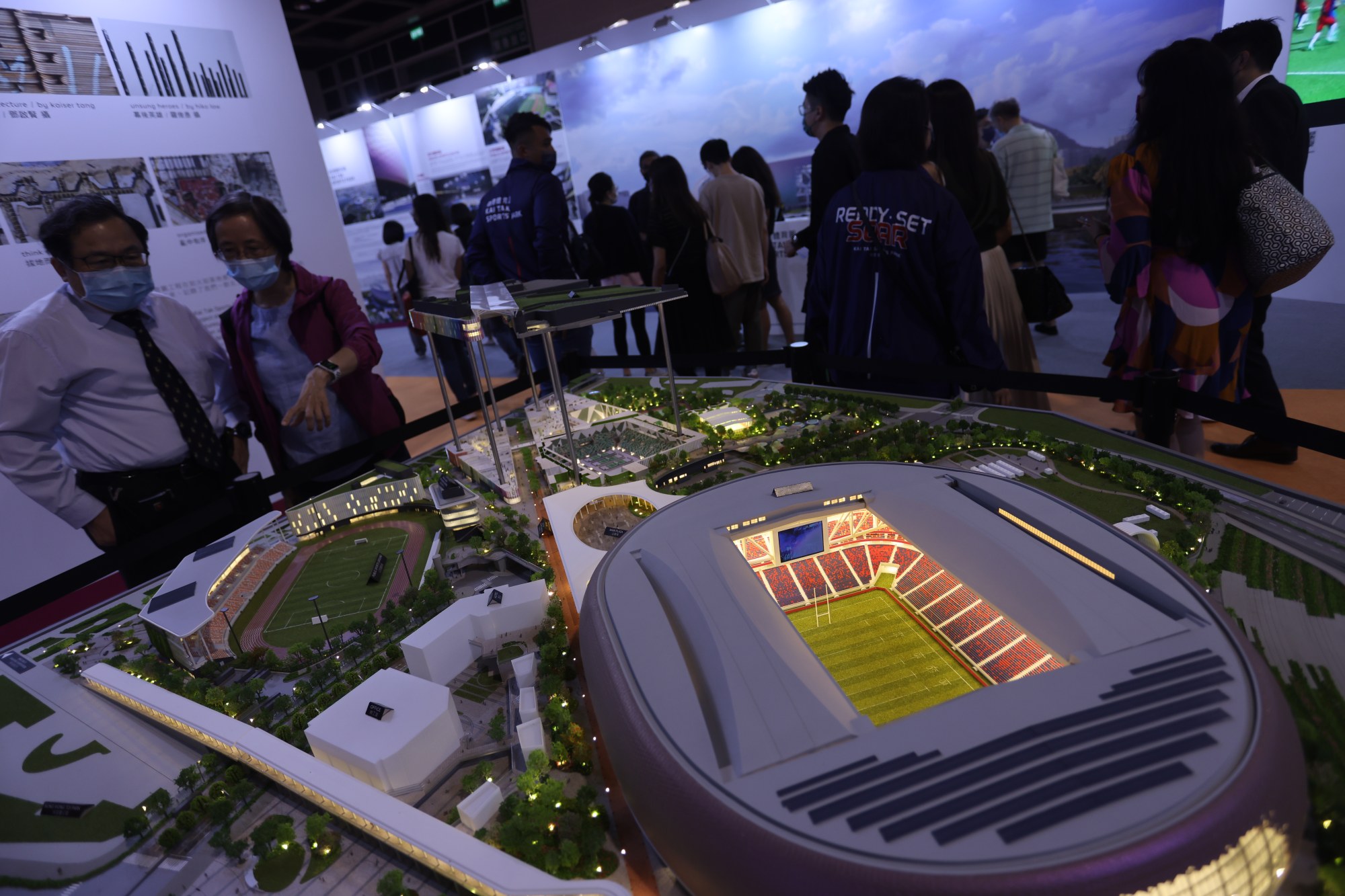 Case studies conducted on the monorail in Mumbai, India, and on the upcoming monorail in Cairo, Egypt, highlight the positive outcomes the system could offer, such as alleviation of traffic congestion, reduction of carbon emissions and relatively lower energy consumption compared to other modes of transport.
A monorail which better connects Kai Tak to other public transport options would also bolster the image of a 21st century central business district, and presents opportunities to take urban planning in Hong Kong in a modern direction. The long-term sustainability of the monorail means that such a system could be a chance to showcase the potential for more sustainable projects in Hong Kong.
The monorail in Hong Kong's second central business district would be a new urban planning landmark for the city. Furthermore, it could make Kai Tak a local attraction, similar to the way
trams
have added to the appeal of some districts.
To justify the existence of the monorail and truly improve traffic conditions generally, though, the system must connect to neighbouring areas such as Kowloon Bay and Kwun Tong. To address the problem of the traffic arrangement in Kwun Tong, one solution would be to adopt a "mixed track" approach, with both stand-alone sections for the monorail and sections where it runs alongside cars.
The bottom line is that Kai Tak and its residents deserve a more comprehensive transport system which can deliver vital access across the area as well as to surrounding neighbourhoods.
Cheung King-fan is an elected member of the Kowloon City District Council for the Kai Tak Central and South constituency