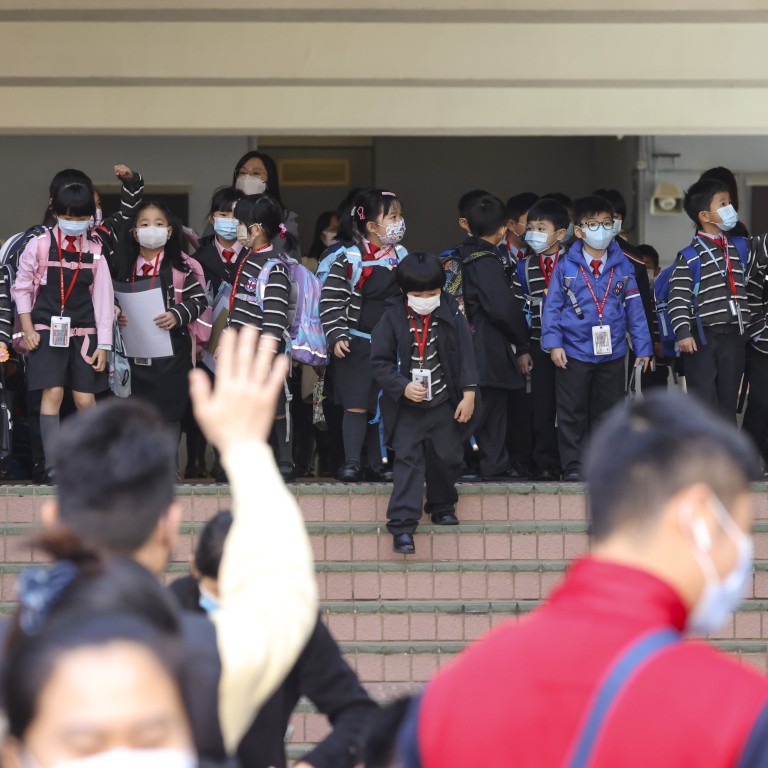 Opinion
Editorial
by SCMP Editorial
Editorial
by SCMP Editorial
Drop in school intake is a chance for reform
Falling enrolment presents the government with a once-in-a-generation opportunity for long-overdue education reform, including smaller class sizes
Education is often considered a defining factor for one's success. The same goes for a city that invests in the education of its people. Successive governments, to their credit, have shown unwavering support for the sector over the years. This includes adjusting policies and facilities in accordance with changing needs and committing ample resources for quality and improvement.
The need for the new administration to take resolute action is underscored by a continuous drop in school intakes at different levels. Following a headcount at the start of the new school year last month, the Education Bureau said 14 Primary One and 22 Form One classes had been cut. While the drop at the primary level is similar to that in the previous year, the numbers at secondary schools are up nearly threefold. More than 30,000 pupils reportedly quit school between October 2020 and last September amid the falling birth rate, emigration wave and strict Covid-19 pandemic measures.
The declining student numbers have been acknowledged as "undeniable" and "structural" by the bureau. Yet, there is also an impression that the trend, thought to be expedited by an ongoing exodus spurred by worries over the city's future, has not been tackled by the government as a matter of urgency.
Whether the younger generation will eventually return remains to be seen. But the phenomenon is arguably as much a crisis as an occasion for reforms. The falling enrolments present a rare window of opportunity to consider smaller classes without spending more. This will be a much better option than shutting down classes and schools with insufficient intakes.
At stake is not just teachers' living and schools' survival, but also the quality of education and the city's competitiveness. The merits of a smaller teacher-student ratio have been recognised the world over, but financial constraints and policy inertia mean small class teaching remains a distant goal here.
The new government could give in to a purportedly inevitable drain of talent among the younger population or turn the exodus into a once-in-a-generation opportunity for a long overdue education reform. The choice is evident.